Canva is a user-friendly graphic design tool that allows users to easily create professional-looking designs. With a library of built-in templates and easy drag-and-drop tools, Canva makes it simple for anyone to get started with designing. Users can also upload their own photos or graphics, or choose from a variety of free fonts and icons.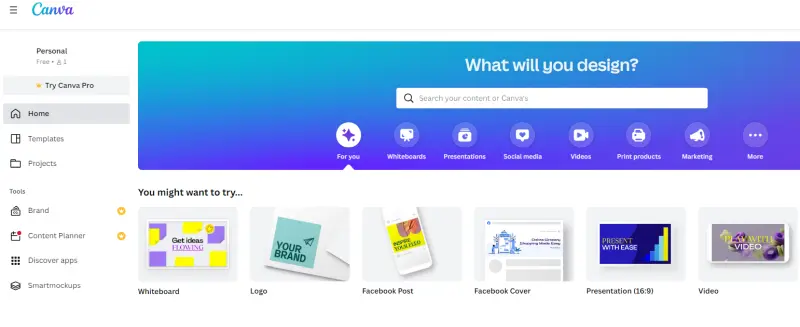 Canva is perfect for creating amazing designs for social media, businesses, and more. Here are some interesting facts about Canva:
Canva was founded in 2012 by Melanie Perkins, Clifford Obrecht, and Cameron Adams.
The company is headquartered in Sydney, Australia.
As of October 2020, Canva has over 1,244 employees.
Canva became widely known in its first year of launching, with 750,000 users.
Canva has a library of over 75 million stock photos, illustrations, and icons.
Canva offers users a wide variety of templates for free, or users can upgrade to a Pro account for access to more features.
Canva is available on almost all platforms: web, Windows, Mac, iOS, and Android.
In 2018, Canva has been awarded the #1 best place to work in Australia.
In May 2019, Canva announced a partnership with Pixabay and Pexels, two of the most popular free stock photo websites. This partnership allows Canva users to access millions of high-quality photos for their designs, without having to pay a single cent. 
Melanie is one of the most successful young people in Australia today. She ranks at number 17 on the 2018 Young Rich List from Australian Financial Review, which highlights the country's wealthiest young people. Melanie has achieved a great deal of success at a young age, and she is only going to continue to grow her wealth in the years to come. She is an inspiration to other young entrepreneurs, and she is proof that anyone can achieve their dreams if they're willing to work hard.
The creators of Canva worked previously on fusion books.
According to reports, Melanie Perkins is worth $177 million as the CEO of Canva.
Canva has more than 60,000 free templates available.
Canva is perfect for those with no design experience – it's as easy as dragging and dropping!
You can design, create and sell a variety of design items in Canva, including logos.
For its employees' lunch, the co-founder of Canva, Cliff Obrecht used to make sandwiches.
Since their college days, Cliff Obrecht and Melanie Perkins were dating.
Canva Print, a print-on-demand service, was introduced in 2016. The service is now available in the US, Australia, and Europe, and it offers a wide range of high-quality printed products, from business cards to posters. Canva Print makes it easy to get professional-looking prints, and it's an affordable option for businesses and individuals alike.