FTP stands for File Transfer Protocol. It is a network protocol that allows you to upload and download files over the internet. FTP clients are programs which allow users to transfer their data using this type of connection. In order for one computer to connect with another online, both computers need an IP address assigned from their respective Internet Service Provider (ISP). This enables each machine to communicate by sending messages back and forth in binary form through TCP/IP ports on either side of the connection. You will also see additional information listed such as your 'host name', or 'domain'.
FTP is a protocol that was created in 1979 and has been used to transfer data ever since. It's not encrypted, so it can be vulnerable to packet sniffers or other types of snooping attacks. That's why the FTPs protocols were developed for secure connections – FTPS (FTP with SSL Security) provides SSL encryption all around while SFTP utilizes SSH-encrypted transfers for your files.
FTP server connection requires a server name and a port. The server starts with "ftp", and the port is 21.
To you connect to an FTP server, you first need to enter the server name and port number. The server name often starts with "ftp," such as "ftp.example.com."
Recommended FTP clients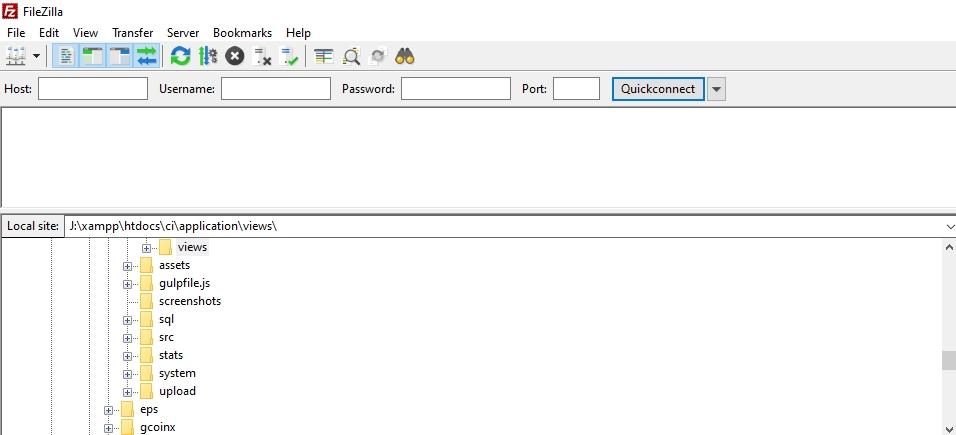 FileZilla is an FTP client that, according to the developer, can handle files as large as 300GB. It has a very simple interface and no extra features other than those necessary for basic control of an FTP server.
FileZilla FTP client is easy enough for beginners to use without too much risk of damaging your data, while simultaneously being powerful enough for experts who need something quick and reliable or just want to perform basic tasks like uploading or downloading files to their own shared hosting.
The only major downside with this software is that there are no extra features included like sorting through directories before downloading or setting time limits on downloads. You're stuck using the tabbed file list which isn't particularly impressive when you download or upload a lot of files.
CyberDuck
Cyberduck is a libre server browser with many industry-standard protocols and cloud storage services. It allows you to connect, manage, upload and download from your remote hosts; FTP servers, SFTP servers, WebDAV servers, Amazon S3 Bucket Format data stores & object stores in the Amazon AWS S3 cloud storage service or via an API that can be used from inside of applications.
CyberDuck is the easy to use FTP client for beginners and experts alike. It integrates seamlessly with your Windows and Mac, so you never have to worry about remembering passwords or saving files in a certain folder!
Unlike other cross platform programs, it actually integrates beautifully with your native Mac environment by storing login credentials in keychain as well as locating files using the Finder app.