In an operating system, a console tree is a window that contains information in a tree-like structure. When clicked, it expands the folder or group to show its contents.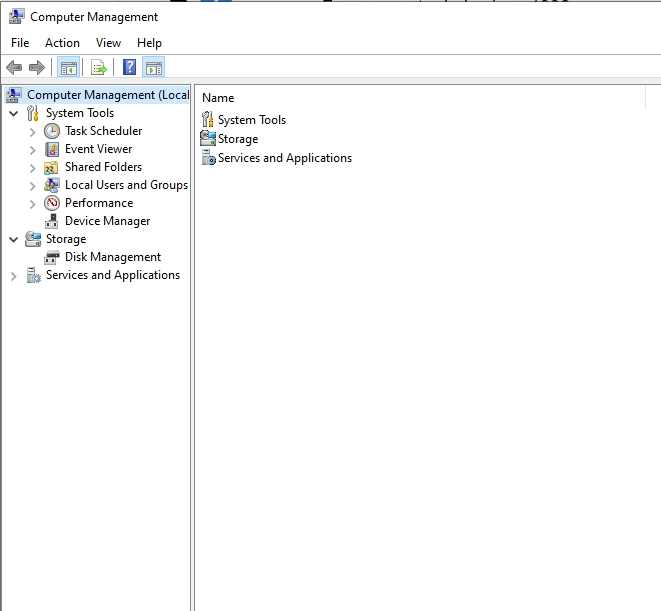 In the screenshot above, the Computer Management software's console tree is on the left side of the window. It makes it possible to view multiple categories at the same time. When a sub-menu like Event Viewer or Local Users and Groups is expanded section, you can see the child folders of the section.
How to show / hide Console Tree
On every software that supports Console Tree, there is a toolbar item which trigger its display. Let's view an example of how to use that toolbar icon in Disk Managent.
In Disk Management, there is a sub-menu which trigger Console Tree's display.
1)Enter Disk Management – By right-click on the Windows icon on the bottom left of your Windows' screen. Then pick Disk Management menu item.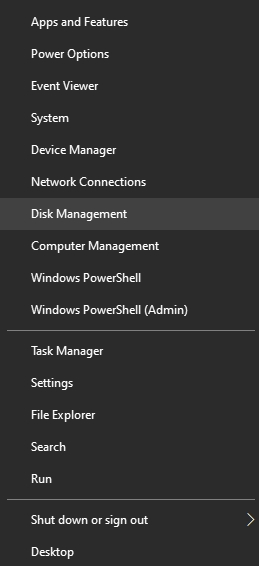 2)On the Toolbar, click the Show/Hide Console Tree button.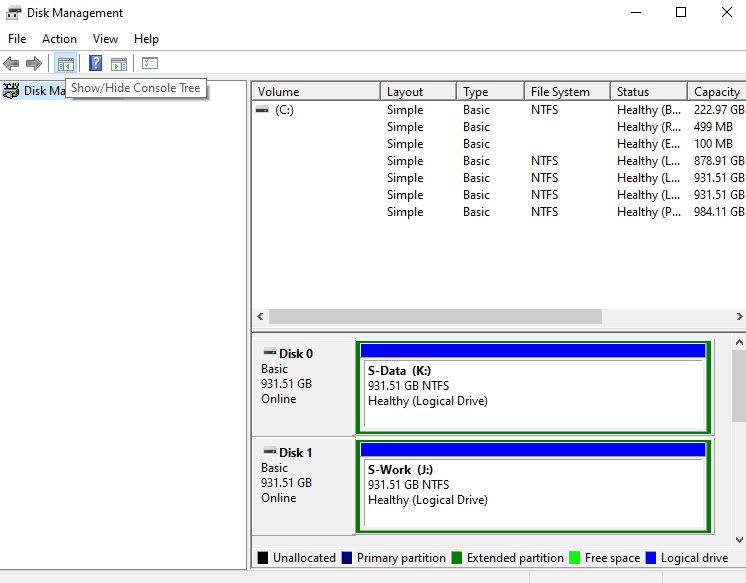 It is kind of easy and straight-forward to manage Console Tree's display.