You may have heard of Amazon's Echo and Alexa, but what about their newest product – Amazon Astro? This household robot is a great addition to any home and has some impressive features. Amazon Astro is a household robot that was created with the intention of being a helpful and entertaining addition to the home. Some of its key features include impressive motion and navigation skills, the ability to work with Alexa Routines, and self-charging.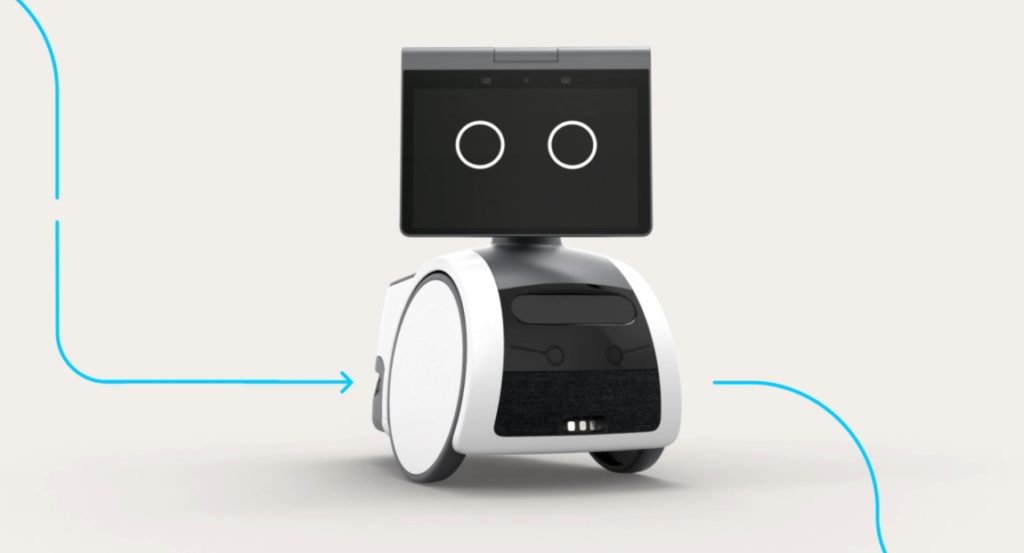 Main Amazon Astro Features
Keep home closer: Amazon's new Astro robot is designed to be a household helper, with monitoring and Alexa features to make your life easier. The cute little robot has a camera, allowing it to keep an eye on things and record footage when necessary. It also has an array of sensors that allow it to detect movement, temperature, and light levels
Intelligent Motion: Amazon Astro is equipped with advanced navigation technology to get around your house and go where you need it. With Amazon Astro, you don't have to worry about your home getting messy because it will always be close by at the ready to help you out. All you need to do is tell Astro what you need and it will take care of the rest. Amazon Astro is the perfect solution for anyone who wants a helping hand around the house.
Stay connected from anywhere: The Amazon Astro feature is a great way to stay connected from anywhere. With Astro, you can remotely send commands to check on specific rooms, people, or things. Plus, you'll get alerts if Astro detects an unrecognized person or certain sounds when you're away. This can be a great way to keep an eye on your home or office when you're not there. And because it's from Amazon, you can trust that it will work reliably and provide the security you need.
Other features: The robot is packed with features to help you better care for your aging loved ones. With the 6-month free trial of Ring Protect Pro, you can have Astro proactively patrol your loved one's home, investigate any activity, and even save videos in Ring's cloud storage for up to 60 days. With Alexa Together, you can remotely care for aging loved ones by setting up reminders, managing shopping lists, receiving activity alerts, and more. And with motion control, Astro can follow you around the house with entertainment or find you to deliver calls, messages, timers, alarms, or reminders.
What Can Amazon Astro Be Used For?
A robotic family pet
The needs of a robotic pet in a modern family are similar to those of a regular pet. They need food, water, and shelter. However, robotic pets also need regular maintenance and occasional repairs. In addition, they may require software updates or firmware upgrades.
If you think Astro is a great addition to any home, as it can act as a robotic family pet, you are in the wrong. As a family pet, Astro is a failure. Most of its functions can be done with an Echo device. Hide and seek, for example, which might have been quite fantastic given Astro's capacity to identify family members if you include their Visual ID, just used an existing Hide & Seek ability. In real life, this means the mobile robot remains motionless in the living room and tries to figure out if you're "hiding in the closet." Astro is, unfortunately, a failure in this aspect.
A mobile Alexa
Alexa is a voice assistant developed by Amazon.com. It is available on devices such as the Echo, Echo Dot, and Tap, as well as in the Amazon Appstore for mobile devices. Alexa can respond to questions and perform actions by voice command. Of course, Alexa is built into Astro as the main voice assistant.
The Astro is a mobile Alexa that can be used in different places because of its mobility. It has standard features with the voice assistant but also adds another dimension by being able to find you when your desired location isn't nearby or if there are no batteries left on it.
The Astro can track down your family members and deliver drinks, food, or even tablets in its cargo area; but it's slow-moving so you'll need to keep an eye on this one!
The only downside would have to do stairs – which makes sense since they aren't designed for this type of movement- so users should take into account how high their ceilings/ledges might be before using them as an input method rather than simply walking around town doing everything through these speakers!
A home security robot
Home security robots are necessary for a number of reasons.
The first reason is that they provide an extra layer of security for your home. Home security robots can monitor your home for intruders and notify you when something is happening. They can also help to deter burglars from attempting to break into your home.
Another reason why home security robots are beneficial is that they can help to keep an eye on your home while you are away. This is especially helpful if you have young children or pets who are home alone. Home security robots can provide peace of mind by letting you know that your home and loved ones are safe and sound.
Lastly, home security robots can also be used as a way to monitor your home for fires. This is especially important in homes where there are no smoke detectors. Home security robots can notify you of a fire and help to extinguish it before it gets out of control.
Astros are perfect for anyone who wants an extra set of "hands" or "eyes" around the house, or for those who want to be able to access their digital assistant from anywhere in the world. They're also great for people who are always on the go and need to be able to take their digital assistant with them without lugging around a heavy and intrusive device.