What is a WWAN? If you're not sure what a WWAN is, don't worry. You're not alone. A lot of people are wondering the same thing and it's important to know because this technology will be used in your business or personal life soon enough.
A WWAN stands for Wireless Wide Area Network and it's basically just another way of connecting to the internet without being tethered to one spot. This means that you can work on your laptop while sitting at the airport waiting for your flight, or check email while walking around town with friends without worrying about having an expensive data plan that doesn't cover roaming charges.
How does a WWAN work?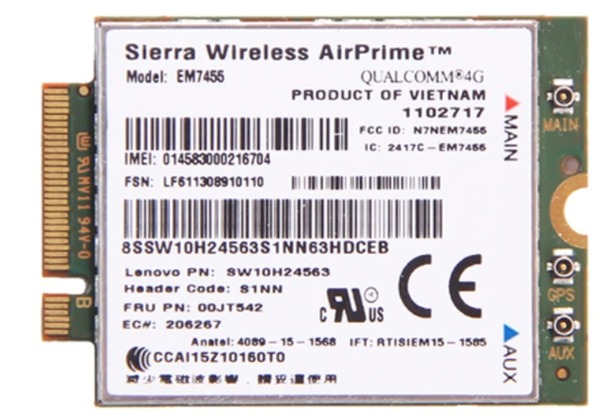 A WWAN is really just another way of accessing the internet wirelessly. By doing this, you can work on your laptop while waiting for your flight at the airport, or check email while walking around town with friends without worrying about expensive data plans that don't cover roaming charges.
Wireless technology has become an actual need as individuals grow more dependent on internet technology to conduct business and keep information flowing. Many businesses provide local connection, although it is frequently patchy or non-existent. When you want it, WWAN can almost certainly give you access.
Depending on the circumstances, a user may only need access to the service on demand but desire to use it occasionally when no free local networks are accessible. Some Internet service providers give customers the option of paying for connectivity on a daily basis. The user accepts a tiny charge by using the WWAN card, which allows the user to acquire a 24-hour pass. If you don't buy another pass, the user will not be able to connect again.
How can you get a WWAN for your laptop or tablet?
Users must first purchase a WWAN PC card for their laptop unless the connection is built-in in order to use this technology. Users simply slide the card into the PC-card slot to access the service after purchasing it and paying a monthly fee. The majority of providers have data download limits, although plans differ among them.
There are three main ways to get a WWAN:
If your computer has an embedded WWAN, like 3G or LTE functionality; through your mobile phone service provider; and through renting time on other computers.
If you have an embedded WWAN, you won't need to purchase any other equipment.
If your laptop doesn't come with this, you can ask your cell phone service provider if they offer a WWAN for rent or purchase one at your local electronics store.
It's feasible to hook some cell phones directly to a laptop using a Universal Serial Bus (USB) cable as an alternative to connecting them to a WWAN card.
What are the benefits of using a WWAN?
Wireless Wide Area Networks provide many different benefits over traditional internet connections.
The main benefit is that you can be almost anywhere and work without worrying about finding an open hotspot or paying expensive roaming fees when traveling abroad.
Other benefits include faster speeds, increased security through encryption, reduced costs because it's wireless.
Are there any drawbacks to using a WWAN?
There are also some potential drawbacks to using a WWAN.
One is the cost of renting one from your phone service provider, and another drawback is that if your laptop doesn't come with an embedded WWAN and you need to purchase one, it can be expensive for small businesses and individuals on a budget.
The last major drawback is that it's not as fast as connecting directly through Ethernet or Wi-Fi.