Facial recognition technology has become an increasingly important part of today's fast-paced technology landscape. It is being used in a variety of applications from facial recognition software for security and surveillance to facial recognition for biometric identification.
Facial recognition technology is being used to improve the accuracy of facial recognition algorithms and to help identify individuals in large crowds.
The technology can also be used to help with facial recognition authentication, which is becoming more important as the need for secure authentication increases.
Using facial recognition to search online is becoming increasingly popular. This type of search is more sophisticated than text search and can be very helpful in finding important information about a person. Here is a list of the 8 best websites for facial recognition: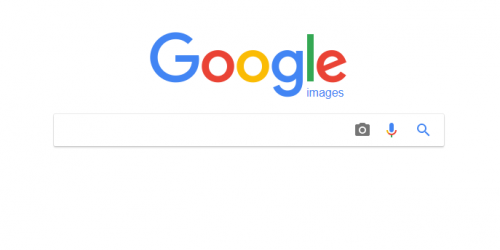 Google Images is the best place to do a reverse image search by matching images. You only have to put a picture in the search box. Click the camera icon, upload a photo of a person whose face you want to find, and then click the search button.
You can also search for images of faces by typing &imgtype=face into the search bar. Google Face Recognition is used by different social media advertisers.
TinEye's facial recognition platform is a powerful tool for searching images. It uses computer vision, image recognition and reverse image search technology to make images searchable. TinEye's database contains over 12 billion pictures and images, so you can find what you're looking for quickly and easily.
To use the platform, simply upload a picture or link to the search bar. The facial recognition technology will then scan the image and return results in a matter of seconds. With this technology, you can identify people, objects, and locations in photos, as well as track down the source of an image.
Yandex is a leading provider of facial recognition technology in Russia. It offers a reverse image search feature, allowing users to quickly determine the identity of a person by simply uploading a photograph.
This process is powered by advanced algorithms and facial recognition software that can identify facial features such as the eyes, nose, mouth, and other characteristics in the image. Yandex is also known for its speed, allowing users to obtain quick results in less time than other facial recognition sites.
This is also a popular image search engine based in China. It provides reverse image matching for photos that are uploaded. In addition to its reverse image search, it provides unique facial recognition features.
Reverse image search allows you to upload photos and have Baidu search the web for similar or matching images. Facial recognition can be used to analyze images of people, use machine-learning algorithms to identify them, and recognize previous-seen images of the same people.
This feature also has a range of uses such as authentication, personalization, and security monitoring.
This site is fun to use and can make out faces in a picture quickly. This site can also reveal information regarding an image like what the celebrity in a picture looks like in any person. But, Pictriev is not recommended for people who are looking for the same pictures only, because it does not provide that feature.
This is one of the premier social media data intelligence companies. Talkwalker has lately released a proprietary facial recognition system that enables over 30,000 brands to know the logos in different images so shared on a social media platform.
The newest facial recognition system by Talkwalker used state-of-the-art computer machine learning. It can distinguish logos with approximately an incredible 99% accuracy. It covers pictures present in over ten social networks together with 149 million sites. What is more, this also provides restriction-free access to Twitter Firehouses, ensuring the brands obtain coverage of more than 174 million pictures posted on the premiere social network on a daily basis.
This is made to come up with images from videos recorded through surveillance systems. This software can match pictures from a full watch list of diverse individuals. It can raise an alert each time it discovers the same image. This is valuable as it can look for faces even when the videos are of the lowest resolution.
The most impressive face recognition tool can be found on Reddit, the website that hosts the largest social community. When using the image search option, a lot of people pick this option so they can compare faces.
Conclusion
Face recognition sites like the ones listed above can help match images and find people who look alike. People from all over the world love facial recognition apps, which means that many small businesses can build their own and get an edge in the market.