Facial recognition in today's fast-paced technology work has become the majority way to find people from all over the world. Now, many of use top to conventional ways to do searches online like text search, but some sophisticated approaches which include facial recognition search can help in discovering essential information on a person in a better way. Here are the top 8 websites for facial recognition.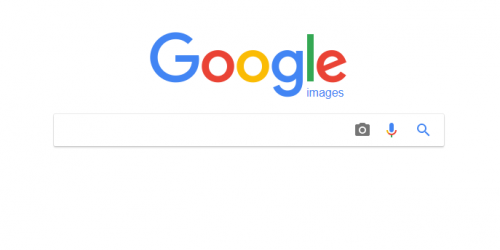 This site provides the best reverse picture search using matching the same pictures. All you have to do is to upload a picture in the search box. Click the camera icon, upload a picture with a face which you like to search and click the search button.
You can also purify a search result to a face image by keying in &imgtype=face in the search bar. Due to the success of SMM, the Google Face Recognition comes into use for different social media advertisers.
This has a database of over 12 billion pictures/images. To utilize this site, all you need to upload a picture or a link straight to the search bar. If you want a fast result, then you need to consider this facial recognition platform.
This is considered one of the most prominent facial Image Search in Russia. It provides reverse image matching. The user can start this platform by just uploading a picture. Yandex Reverse Image Search is one of the fastest facial recognition sites.
This is also a popular image search engine based in China. It provides reverse image matching for photos which are uploaded. Aside from being renowned for the most excellent reverse picture search engine, this site offers superb facial recognition features.
This site is fun to use and can make out faces in a picture quickly. This site can also reveal information regarding an image like what celebrity in a picture looks like any person. But, Pictriev is not recommended for people who are looking for the same pictures only, because it does not provide that feature.
This is one of the premier social media data intelligence company. Talkwalker has lately released the proprietary facial recognition system which enables over 30,000 brands to know the logos in different images so shared on a social media platform.
The newest facial recognition system by Talkwalker used state of the art computer machine learning. It can distinguish logos with approximately an incredible 99% accuracy. It covers picture present in over ten social networks together with 149 million sites. What is more, this also provides a restriction-free access to Twitter Firehouses, ensuring the brands obtain coverage of more than 174 million pictures posted on the premiere social network on a daily basis.
This is made to come up with images from videos recorded through surveillance systems. This software can match pictures from a full watch list of the diverse individual. It can raise an alert each time it discovers the same image. This is valuable as it can look for faces even when the videos of lowest resolution.
Reddit, the biggest social community, provides the most exceptional face recognition site. This is selected by many people to match faces in the image search option.
Conclusion
Facial recognition sites mentioned above will help in matching images as well as for looking people alike. A lot of small companies can build their application, and acquire a competitive edge in facial recognition application as it is adored by people from all corners of the globe.