Vietnamese is the official language of Vietnam. It is an analytic language with a phonemic tone. Not all keyboards have keys to type accent marks. Even if you have a keyboard with accent mark keys, typing them correctly can be difficult because they are not in logical locations (next to each other or next to the letter). Also, even if your keyboard has accent mark keys, there's no easy way to type accents on an English-language computer without installing special software. That's why we introduce this Type Vietnamese Online tool.
Type Vietnamese Online
Vietnamese is a tonal language that uses the Latin alphabet. This means that you can type in Vietnamese by using the English alphabet and typing in tone marks. You should use an input method editor if you are not familiar with these characters, or use them as proxies for letters of your own language. For example, if you type "a" and the tone mark "`" then that will be read as an "à".
Your computer doesn't support Vietnamese with accents by default. However, you can type Vietnamese right on our website and share it anywhere by copying and pasting without using Vietnamese keyboard software. You'll be able to type in Vietnamese correctly with the help of this app.
There are 3 input methods, TELEX, VNI, and VIQR, which are supported. The auto method combines both TELEX and VNI.
How to type Vietnamese with TELEX
The telex input method system is software that can help your computer recognize Vietnamese text so you don't have to enter it using the keyboard. It works by mapping each key on the standard QWERTY or AZERTY keyboards to its corresponding letter of the Vietnamese alphabet, and then converting these letters into words when they are typed in sequence. These programs will also turn any English words used as search terms into their appropriate equivalent in Vietnam!
| | | |
| --- | --- | --- |
| How to type | Result | Examples |
| aw | ă | sawn => săn |
| aa | â | laan => lân |
| dd | đ | ddi => đi |
| ee | ê | neem => nêm |
| oo | ô | boo => bô |
| ow | ơ | cow => cơ |
| uw or w | ư | tuw hay tw |
| f | | caf => cà |
| s | | sawcs => sắc |
| r | | moir => mỏi |
| x | | ngax => ngã |
| j | | baanj => bận |
Keyboard Layouts
Vietnamese-speaking people are lucky because they have many options when it comes to keyboards. The most popular keyboard is the QWERTY layout, which is used for English and other Western languages. Other layouts include AZERTY (used in France). In this blog post, we will discuss a few of the different Vietnamese keypad layouts that you can use on your computer or smartphone!
QWERTY keyboard: This is the most popular option for Vietnamese-speaking people learning English. It feels more natural because it's like typing in their native language (although they will still have to learn where some of the keys are).
AZERTY keyboard: Used by many French speakers, this layout can be difficult at first but once you get used to it, you may find that your fingers remember a lot faster and make fewer mistakes than if using QWERTY. The biggest difference between these two layouts is how common letters such as "e" or "u" are found on different rows – one row up or down!
Vietnamese Keyboards for PCs and Mobile Phones
Besides using our tool to type Vietnamese online, you can use the following software or apps depending on the device's operating system.
Unikey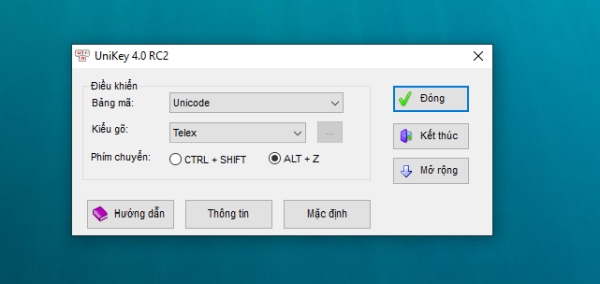 First released in 1999, Unikey has been the longest-running keyboard for Windows. It became the most popular keyboard thanks to its speed, simplicity, and reliability, and still is the most popular keyboard software for the Vietnamese language.
In 2007, Apple added a built-in Vietnamese input method to make typing in Vietnamese much easier than before. But it's still not as good as what you can get from third-party software like UniKey, which is available for both Windows and Mac OS X operating systems.
With UniKey for Mac, you can type in both languages without having to switch back and forth between them. You have access to all of your dictionaries, shortcuts, and text expansion tools when you're using them with any application on your computer. It also includes an auto-correction feature so you don't have to worry about making mistakes while you type.
Laban Key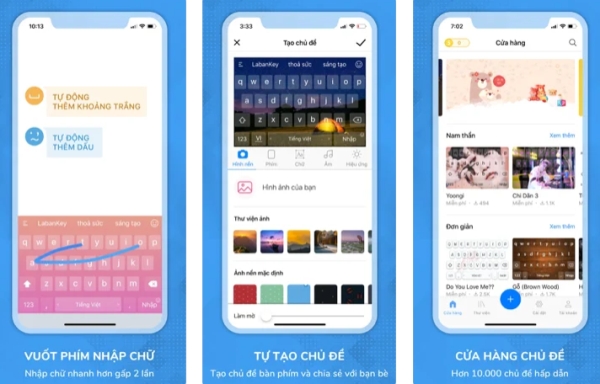 If you are using iPhone or Android device, Laban Key is the best app to type Vietnamese with lots of features. It is a keyboard app that helps you to type Vietnamese much faster using Telex or VNI input method.
It supports smart word suggestions and spell check.
There is an enhanced Telex mode that lets you type much faster by using this combo: cc=ch, gg=gi, kk=kh, nn=ng, qq=qu, pp=ph, tt=th, uu=ươ.
You can customize the keyboard with a rich set of beautiful keyboard themes.
Make the text fun with thousands of emojis, emoticons, symbols, and funny stickers with Zamoji and Zavatar.
Tone marks can be added to existing words.
Gboard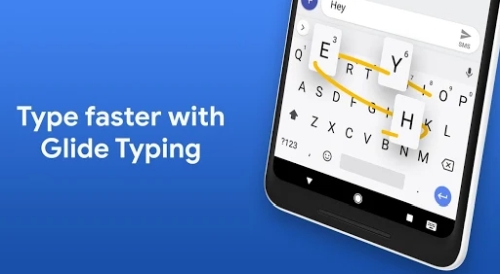 Gboard is a keyboard app for iOS and Android devices that features in-app search, predictive text, voice typing, and more. It was created by Google after Apple introduced its own default without the ability to search via Siri or use third-party keyboards. Gboard has been updated with new features including GIFs, stickers, and games when users have time to kill on their commute.
Gboard is different because it's designed from the ground up to be fast and reliable—and most importantly free of clutter so you can focus on what matters most. It offers Glide Typing which lets you glide your finger from letter to letter without lifting, as well as Voice Typing so you can dictate messages instead of typing out every word with your thumbs (or even better use speech recognition). And if your friends send some funny pictures or videos while messaging with Gboard, just swipe left on any suggestion and tap "GIF" to find tons more content right inside the app!