As one of the earliest search engines, Yahoo has been around for over two decades and has become a household name. It has been through many changes and has a long and interesting history. This article will explore interesting Yahoo facts, from its beginnings to its current status.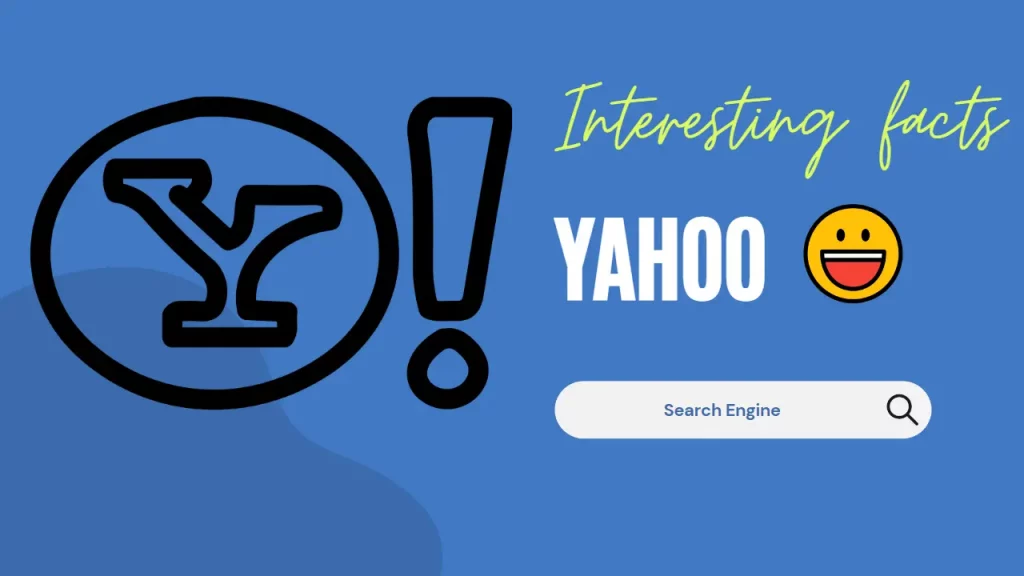 Yahoo was founded in 1994 by Jerry Yang and David Filo. They founded Yahoo as a web-based search engine, directory, and communication platform. It has since become one of the most popular websites in the world, offering a wide range of services, such as news, sports, finance, email, and more.
Yahoo was one of the pioneering search engines to begin cataloging the web. It was the first to create an index of web pages, making it easier for users to find information online. Yahoo's indexing system allowed users to quickly and easily search for content on the web, revolutionizing the way people accessed information.
Yahoo! Inc. launched its initial public offering (IPO) in 1996, offering $33 (USD) per share. This was the first time that Yahoo! stock was available to the public, and it marked the beginning of a new era for the company.
Until 2009, Yahoo used its own in-house technology to power its search engine. After this point, the company began to outsource its search engine needs to Microsoft's Bing platform.
The exclamation mark after the name Yahoo! was not part of the original plan. It was added after the discovery that the word "Yahoo" was already trademarked by a company that produces barbecue sauces. This exclamation mark serves as a way to differentiate the two entities and make sure that customers know that Yahoo! is an internet company and not a food company.
Yahoo was the first major web directory, which was originally named "Jerry and David's Guide to the World Wide Web." The directory was a collection of websites organized by category and was the first major attempt to create an index of the web. It was an important part of the early development of the Internet and was the precursor to modern search engines.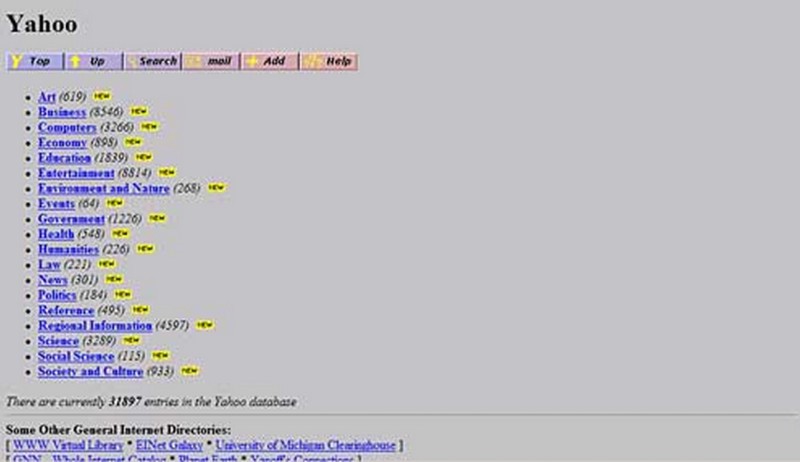 In 2009, Yahoo Latin America introduced Yahoo Meme, a social media platform that had many similarities to platforms such as Tumblr and Twitter. It allowed users to post images, GIFs, and text and customize it with various stickers and text. It even had features like groups and discussion threads. Unfortunately, Yahoo Meme was short-lived and came to an end in 2012.
Yahoo declined an offer to purchase Google for one billion dollars in 1998. This decision was likely made to prioritize other investments and focus on the company's core business strategy. Although this decision may have seemed wise at the time, it is now seen as a missed opportunity to acquire a major technology industry leader.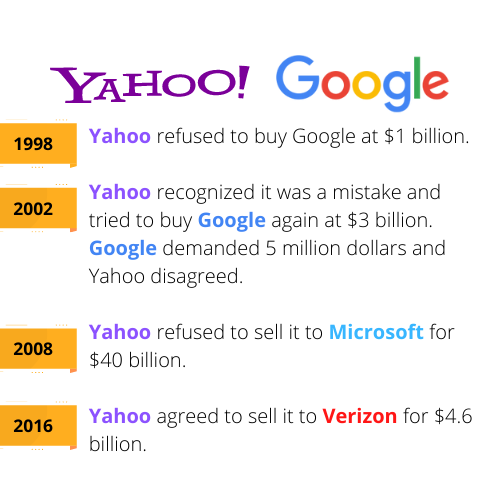 Microsoft attempted to acquire Yahoo in 2008, with an offer amounting to $44.6 billion. Yahoo however declined the offer, as they felt it did not represent the company's true worth. Ultimately in 2017, Verizon acquired Yahoo for $4.5 billion – a fraction of Microsoft's initial proposal.
Since the beginning of the 2000s, Yahoo has faced a series of challenges. In 2001, the dot-com bubble burst, leading to a difficult economic climate for many technology companies. In 2008, Yahoo responded to difficult market conditions by laying off a large number of employees. This trend continued over the following years, with Yahoo cutting 2000 jobs in 2012 alone. 
In 2012, Yahoo filed a lawsuit against Facebook, alleging that the social media platform infringed upon 10 of its patents. Facebook denied the accusations and responded with its own set of legal claims against Yahoo. After months of litigation, the two companies eventually reached an out-of-court settlement.
In 2014, Yahoo experienced a significant security breach. Unfortunately, the company was not forthcoming about the incident until two years later, in 2016. A cyberattack allowed hackers to access and make public the personal information of over 500 million users. The US government subsequently charged four individuals in connection with the breach.
Yahoo provides several services for online shopping. The most prominent option is Yahoo Shopping, which allows users to compare prices from different merchants. This feature was adapted from the Kelkoo service, which Yahoo acquired in 2004. Additionally, Yahoo Real Estate and Yahoo Auctions (which has since been discontinued) are also available.
Yahoo Messenger released version 5.0 in 2001, which was the 1st major update, introducing the IMVironments feature. This feature allowed users to play audio files and flash videos inside the instant message window, a revolutionary concept for the time. IMVironments was used in collaboration with major companies such as Pixar for the film Monsters Inc. and the Hello Kitty franchise.
Since the start of 2020, Yahoo! Search has seen an unprecedented amount of interest in information about COVID-19. As the novel coronavirus continues to spread across the world, people have turned to the internet to research symptoms, preventive measures, and the latest news related to the pandemic.
In 2009, Yahoo shut down Geocities, a web hosting service that had been providing users with the ability to create their own websites since 1995. At the time of its closure, Geocities was estimated to have hosted 38 million web pages, many of which had mirrors and backups stored in other websites, such as the Internet Archive. Unfortunately, it is estimated that 7 million of these web pages were lost forever.
Yahoo Answers, a popular question-and-answer platform, ceased operations in 2021 after more than 15 years of providing a space for people to ask and answer questions. It was one of the earliest online Q&A services, allowing users to both ask and answer wide-ranging topics. Despite its diminishing usage in recent years, many found the platform useful for discovering answers to questions they had that the internet wasn't yet able to answer. In 2021, Yahoo officially shut down its Q&A service.
Yahoo is one of the companies that participate in PRISM, a clandestine program run by the US National Security Agency (NSA). PRISM was launched in 2007 as an effort to monitor online communications for counterterrorism operations. The program and its participants were previously kept secret, but Edward Snowden's leak of classified intelligence material in 2013 revealed both the program and the companies involved.
Yahoo previously offered a Do Not Track feature that allowed users to opt out of having their visits to Yahoo tracked and their search preferences recorded for the purpose of customizing advertisements. This feature was put in place in 2012 and could be turned on or off at any time by the user. However, in 2014, Yahoo opted to discontinue the feature.
In 2000, Yahoo faced a lawsuit in France over the sale of Nazi memorabilia in online auctions hosted by the company. A French court ruled that Yahoo must stop this activity, or face a fine of up to 100,000 French francs. In response, Yahoo filed an appeal in the United States, asserting that, as an American corporation, it should not be subject to French jurisdiction.
Yahoo has been working with the Chinese government in order to comply with the regulations of the Great Firewall. This system is a collection of laws and regulations that the Chinese government uses to control and monitor the internet usage of its citizens. This has caused a lot of controversies, especially after Yahoo was sued for assisting in the arrests of online activists by providing IP addresses. In 2017, Yahoo settled this lawsuit by providing a financial compensation of $17.3 million to the families of the affected activists.
Yahoo Messenger had a paid version called Yahoo Messenger Enterprise Edition, which was released in 2003. This version offered superior message encryption, providing businesses with a more secure communication option. In exchange for this service, users were required to pay an annual fee of $30.
Yahoo was one of many companies included in the 2017 Paradise Papers, a collection of over 13.4 million digital documents detailing offshore investments of well-known companies, people, and organizations. Although these investments were all legal, the public response to the Papers was relatively subdued.
Adware is a form of software that displays advertisements, while spyware is software that collects users' private data, such as browsing history. Yahoo allows these types of clients to purchase advertisements on its platform, which in turn can lead to users unknowingly downloading adware and spyware.
In 2006, it was revealed that Yahoo's SafeSearch feature was not effectively blocking sexually-explicit content from appearing in search results. A teacher uncovered the issue and Yahoo responded quickly, apologizing and taking action to resolve the problem.
Yahoo Messenger offered a browser version, called Yahoo Messenger for the Web, which enabled users to send and receive messages without having to switch to a different program. This feature was released in 2007 and was available until Yahoo Messenger was discontinued.
In 2018, Yahoo launched Yahoo Together—a free messaging service—to replace Yahoo Messenger and Verizon's AOL Instant Messenger. Targeted primarily at regular consumers and families, Yahoo Together provided users with the ability to chat on multiple platforms. However, in 2019, Yahoo discontinued Yahoo Together.
Yahoo temporarily blocked usernames containing the word 'Allah' from February 20 to 26, 2006. This was due to the fact that Yahoo had identified 'Allah' as being used in a defamatory manner online. After conducting a brief investigation, Yahoo lifted the ban.
Yahoo 360° was a social networking service that allowed users to create their own websites, upload and share photos, meet friends online, and build and manage blogs. Launched in 2005, it was discontinued in 2008, except in Vietnam where it was rebranded to Yahoo Blog Vietnam. Unfortunately, even this service was closed in 2013.
Yahoo used to offer a monthly subscription-based online dating service called Yahoo Personals. This service allowed users to search for potential dates by using a variety of criteria. Unfortunately, Yahoo Personals was discontinued in 2010.