A virtual learning environment can be a great way to go above and beyond what the average classroom offers. Not only does it give students more flexibility in how they learn, but it also enables them to interact with their peers from different locations, cultures and backgrounds.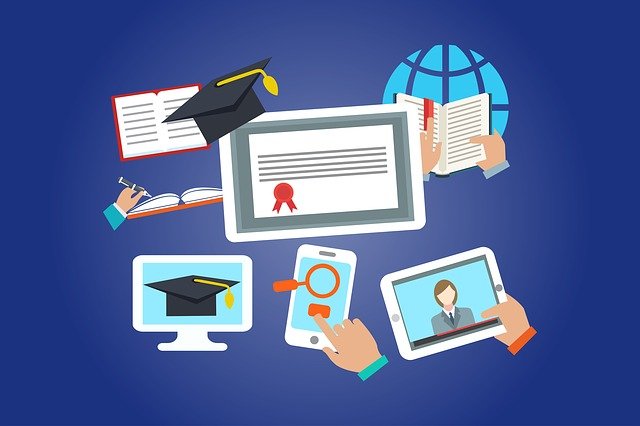 A virtual learning environment, or VLE for short, is a way to get an education from the comfort of your own home.
1) You can learn at any time: Whether you're too busy during regular school hours or just need some extra help after class has let out, with a VLE there are no restrictions on when you can study.
2) Learn from anywhere: With books and other materials available online as well as lectures recorded by professors all over the world, students have access to resources that would otherwise be inaccessible to them in their hometowns.
3) It's more cost effective: It is easy to customize courses and lessons based on students' needs so it is more cost-effective to use VLEs for educational settings
Benefits of Virtual Learning Environment
Below are the benefits of using a virtual learning environment for education:
Students have more flexibility in how they learn, such as studying at their own pace or when it is convenient for them.
Virtual environments enable students to interact with peers from other locations, cultures and backgrounds.
It also helps broaden global understanding by exposing children to different perspectives that may be overlooked within traditional school settings.
In addition, there is an increased level of motivation because students can work independently without feeling discouraged by others not excelling academically like themselves; hence resulting in higher levels of engagement and participation.
Most importantly this provides more opportunities than what would typically be available on campus through clubs, activities or internships which allows young people to explore their interests and talents.
A virtual learning environment also provides customized courses based on students' needs, which can be time consuming to create in a traditional classroom setting.
Virtual environments also allow for more practice with skills without the fear of making mistakes or being embarrassed because all work is done online in complete privacy from peers or instructors.
Lastly, teachers are able to update curriculum on an ongoing basis by adding new lessons as they become available which isn't always possible in brick-and-mortar classrooms where resources must be manually updated when needed.