Did you know that YouTube is the second most popular website in the world? It's true! In fact, there are a lot of interesting things about YouTube that you may not know. Here are twenty of them!
19 Interesting Facts About YouTube

YouTube was created in 2005 by three former PayPal employees-Chad Hurley, Steve Chen, and Jawed Karim. It was initially funded with the bonuses given to PayPal employees when eBay acquired it.
YouTube may have been founded just 18 months before Google bought them for $1.65 billion, but the video-sharing site has already become one of today's most popular sites! In 2006, Google purchased YouTube for $1.65 billion.
Today, YouTube has over 1 billion users worldwide. YouTube is a treasure trove of content that's constantly being updated. There are over one billion users on YouTube, which makes it nearly one-third of everyone online!
The 1st video that reached 1 billion views was "Gangnam Style" by Korean pop star Psy. It has been viewed nearly 5 billion times by January 2023. The song also holds the record for most views in a single day, with about 35 million views on September 26, 2012.
YouTube has given its most popular creators access to a free studio space in Los Angeles where they can shoot videos. Of course, it is only available to you if your channel has more than 10,000 subscribers.
The oldest cat video on record is dated back to 1894. The two felines in this clip are boxing with one another while their owner records them from an outside perspective.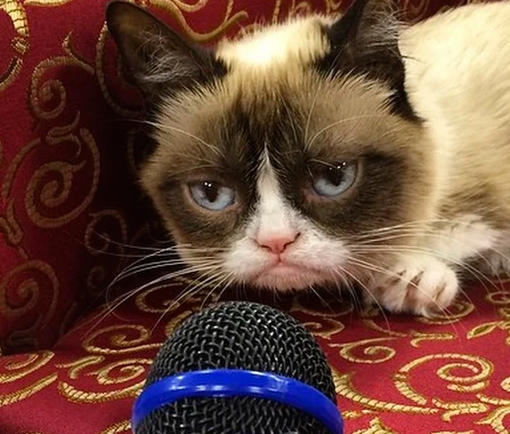 With a net worth of $30 million, Grumpy Cat is no doubt one talented feline. In 2014 she earned more money than Gwyneth Paltrow – an Oscar-Winning actress who has been seen mostly in films like "Iron Man 2" (2010) and "The Gardener" (2005).
Every week, there are 150,000 full-length movies shown in movie theaters. The number of videos uploaded to YouTube in 2010 is equivalent to 150,000 weekly showings at the cinema.
YouTube always has an April Fool's Day prank up its sleeve. When they played their first joke in April of 2016 it turned the website upside down while rickrolling everyone!
The YouTube community is the most engaged of any social media platform. They watch 6 billion hours of video per month, and 4 billion videos daily!
The vast majority of YouTube views come from Saudi Arabia aside from the United States. This is because TV, Facebook, and Twitter are banned in that country but videos can be watched on the internet with no restrictions at all!
The two most popular tutorials that are searched for on YouTube are "How to kiss" and "how-to tie a necktie."
What is your favorite topic to search for? Music, of course! The most popular thing people look up on Google is songs and albums. The next biggest category includes movies or TV shows in which you can also find information about when they'll be released as well as what actors appear within them etcetera.
Justin Bieber is an example of the first YouTube success story. He posted covers on his channel that was discovered by Usher which led him to fame at its highest level!
Tony Blair is the first world leader to create a YouTube channel. He did this in 2007, and since then many more politicians have taken up residence on our favorite video-sharing site!
The longest video ever uploaded onto the site currently stands at 571 hours, 1 minute, and 41 seconds long. The video you are about to watch will take 23 days of continuous viewing. Jonathan Harchick, the man who has created and uploaded 571 hours worth of YouTube content in a single video is an inspiration to us all. His work ethic truly shows how much can be accomplished with patience!
In a world where content is king, the fastest video to reach 1 billion views was Hello by Adele. It only took 88 days for this particular clip from her album 25th Century Breakdown.
YouTube is the most popular website in the world, just after Google, according to Alexa rankings. It is owned by Google and was founded on Valentine's Day (02/14) in 2005!
It is no surprise that in 2011, 30% of all the videos on YouTube accounted for over 99% of video views. The site has become one big popularity contest and anyone can make their own mark with a few clicks.
In conclusion, there are a lot of facts about YouTube that you may not have known. One thing is for sure: the video-sharing site has changed a lot since it was founded in 2005 and is one of the most popular sites online today.
Did you enjoy these facts about YouTube? Let us know!