Linux is a powerful open source operating system that is widely used in many areas of computing, including hacking. With its robust security and wide range of features, Linux is an ideal platform for ethical hacking and penetration testing. There are many different Linux distributions available, each with their own advantages and drawbacks. In this article, we will explore the seven best Linux distros for hacking and penetration testing.
Kali Linux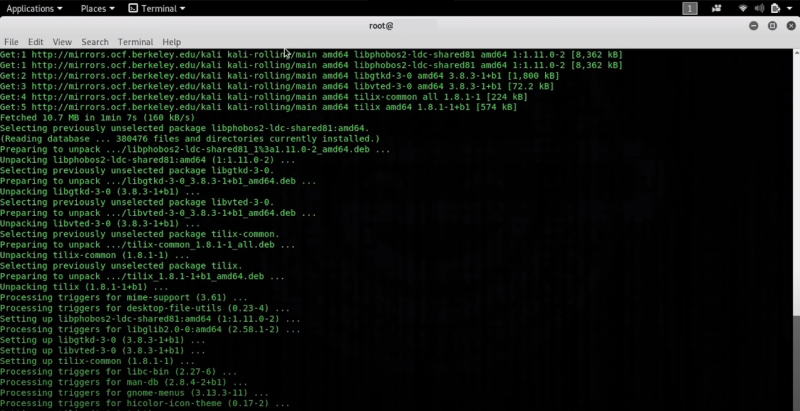 Looking for the most used Linux distro for hacking/penetration testing? Don't search further than Kali Linux.
Developed by Offensive Security, Kali Linux is based on the Debian operating system, and it has been designed specifically for ethical hacking, security research, reverse engineering, and digital forensics.
It is also easy to install, with no complicated process to follow, and it is the most popular Linux distro among hackers and security researchers.
BackBox
BackBox is one of the best distros of 2020. Developed for security assessment, BackBox is another high-end technology for convenient penetration testing.
Designed with a software repository, BackBox provides the latest version of ethical hacking tools, network analysis toolkits, and multiple systems.
Tailored with a large and helpful community, BackBox guarantees an effective, individualized, and quick experience. It is lightweight and compatible with older OS.
Parrot Security OS
Parrot Security OS is another highly recommended Linux distro for penetration and hacking purposes developed by Frozenbox.
It is available with a GNOME2 desktop with a responsive and easy-to-use interface. Similar to BackBox, Parrot Security OS is lightweight and equipped with useful tools to ensure anonymity and successful hacking tasks.
Well-loved by computer programmers, BackBox has cutting-edge tools for privacy defense, security testing, and software development.
BlackArch
Focused on penetration assessment, BlackArch is the number one solution for security researchers and other professionals out there.
Based on Arch Linux, BlackArch comes with advanced components. Among the quality features, the repository of 2000 hacking technology stands out from the rest. Each has undergone extensive testing before the initial release.
The Linux distro, however, doesn't support a desktop. You have to use a Windows Manager.
Bugtraq
Are you interested in using a Linux distro with KDE, GNOME, and XFCE? Bugtraq has got you covered! It is based on Ubuntu, OpenSUSE, Debian, and other distros. It is also available in multiple languages.
Designed by a world-class community, Bugtraq has tools for mobile forensics, malware testing, and more. Plus, it supports Android.
DEFT Linux
Digital Evidence & Forensics Toolkit is another Linux distro tailored for computer forensics to run a live system without affecting external devices or causing corrupted files.
There's a huge array of forensic tools and user guides for less experienced individuals. It is customized with a desktop environment that makes the functionalities and other features user-friendly and convenient. It is innovative, effective, and lightweight.
Samurai Web Testing Framework
Samurai Web Testing Framework is a powerful OS that provides users with a pre-configured Ubuntu-based Linux system to detect and exploit vulnerabilities in a variety of web applications.
It is equipped with open-source hacking technology and a wiki setup, allowing users to store information with ease and convenience. This state-of-the-art tool is perfect for both experienced and novice programmers alike.
So, what's your choice? Before making a decision, determine your needs and requirements. Also, don't be enticed to grab a cheap and unreliable option. Invest in quality and effective technology.