Google's Hangouts is a chat app, video and voice call service. It allows you to talk with up to 150 people at once in an instant messaging format and up to 25 for video conference.
What is Google Hangouts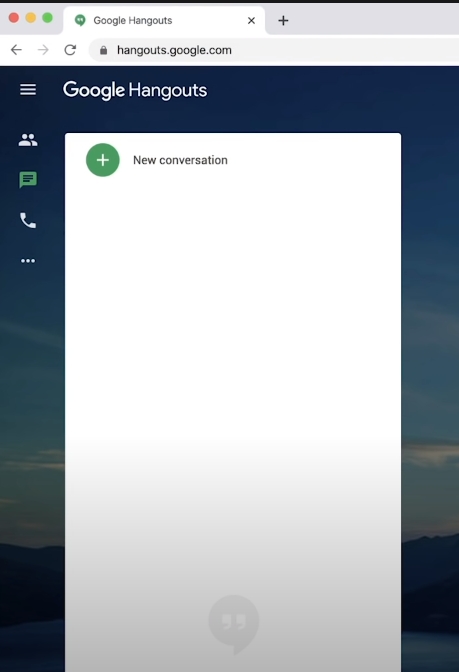 You can use Google Hangouts on your desktop and smartphones. The interface is very user-friendly – meaning that it's simple enough for almost anyone to catch onto! You can also integrate with other Google programs. It offers a group video chat feature which should prove indispensable in some cases. This software also allows teams outside the organization to participate in a meeting.
Features:
Unlimited emoji so you can express yourself with over thousands of different faces or icons!
Send videos from your phone camera directly into the conversation if they are on Google Duo (or another compatible messenger) by tapping "add participant" when sending a message. You don't have to worry about anyone not being able to see what's going on because everything will be recorded for later viewing. Just tap "Record" and let it go!
Group conversations make communications easy amongst coworkers, friends, family members and acquaintances; everyone talks together in one big.
To setup Google Hangouts:
Create an account at google.com/hangouts
Click "Start a new conversation"
Enter recipient name or e‑mail address (you'll need this person's Google ID) and click "Send Invitation" button
Google Hangouts Hotkeys
Shortcut
Keyboard keys
Move to next Hangout window
Ctrl + .
Move to previous Hangout window
Ctrl + ,
Close the current Hangout window
Esc
Enter or exit the last updated Hangout window
(only for Hangouts in Gmail)
Shift + Esc
Format selected text bold
Ctrl + B
Format selected text italic
Ctrl + I
Format selected text underline
Ctrl + U
| | |
| --- | --- |
| Focus on first element in the conversation list | h then c |
| Go into phone mode (same as g then p) | h then p |
| Open Hangouts Settings menu | h then m |
| Go to Archived Hangouts and focus on first archived Hangout | h then a |
| Go to Hangout Invites and focus on first invite | h then i |
| Go to Hangouts search box (same as q) | h then q |