You've heard of Valve's Steam Deck and ASUS's ROG Ally, but brace yourself for Lenovo's latest gaming sensation: the Legion Go. Unveiled at IFA 2023, this gaming handheld aims to push the envelope with top-tier specs and a luxurious gaming experience. But is it all it's cracked up to be? Let's dig in!
We already know Lenovo is jumping into the handheld gaming scene to give Valve some competition. Thanks to a reliable source with access to Lenovo's official press release, we've got the low-down on the specs, price, and even some extra goodies like AR glasses and in-ear headphones.
Lenovo Legion Go Specs
Let's get to the nitty-gritty, shall we? The Legion Go isn't just all about raw power; it's about providing a holistic gaming experience. Imagine this: you pair the Legion Go with Lenovo's gaming AR Glasses. What do you get? Your favorite games on a HUGE screen, right in front of you.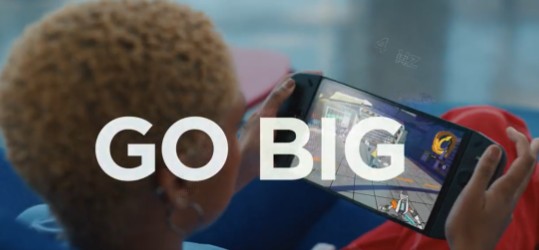 Dimensions: With controllers attached, you're looking at 11.8" x 5.15" x 1.61"
Weight: 1.88 lbs with controllers on
Display: 8.8" QHD+ with 144Hz refresh rate
Processor: AMD Ryzen Z1 Extreme
Memory: 16GB 7500Mhz LPDDR5X RAM
Storage Options: 256GB, 512GB, or 1TB
Operating System: Windows 11 Home
Battery: 2-cell 49.2WHr with Super Rapid Charge
First off, this sleek piece of tech will be running on Windows 11, opening doors to a myriad of gaming possibilities. It's entering the arena to face off against big names like the Steam Deck and ROG Ally. Its secret weapon? An AMD Ryzen Z1 Extreme processor. And the release date? Just around the corner—September 1st, at IFA, alongside a range of gaming accessories.
The introduction of the Legion Go isn't just another handheld device. It's potentially a step forward for Windows 11, too. As more manufacturers eye the handheld market, a native handheld mode for Windows 11 might soon shift from being an experiment to becoming the standard.
Here's the kicker: an 8.8″ QHD+ screen. On the surface, this might seem like overkill, especially when most of us agree that a 1080p resolution is more than adequate for a sub-10″ screen. On the flip side, it makes this device versatile enough to act as a mini-tablet for media consumption, not just a gaming console.
Now, let's talk RAM. The Legion Go is boasting a solid 16 GB of 7500Mhz LPDDR5X RAM. Plus, you've got storage options ranging from 256 GB up to 1 TB. This could be a game-changer, making it a strong competitor against the Steam Deck and ROG Ally.
While the Legion Go may have tons of eye-popping features, it does fall short in one area—battery life. With a 49.2WHr battery, it doesn't offer much of an advantage over its competitors. But hey, they're offering 65W Super Rapid Charge, which minimizes your downtime. Quick charges could mean you're back in the game in no time.
What's a good gaming device without some sweet perks? The Legion Go comes bundled with a complimentary 3-month membership to Xbox Game Pass Ultimate.
Plus, its USB 4.0 ports make it easy to stream your gameplay on larger screens. You can attach an eGPU that supports a Thunderbolt port via USB 4.0 to add more power to the handheld for some heavy AAA titles.
Who wouldn't love the option to switch from a handheld mode to a full-blown gaming setup effortlessly?

Lenovo Legion Go
Dimensions (L x W x H)
Base Module: (mm): 210mm x 131mm x 20mm (inches): 8.27″ x 5.15″ x 0.79"
Base Module w/ Controllers Attached: (mm): 299mm x 131mm x 41mm (inches): 11.8" x 5.15" x 1.61"
Weight
Controllers Detached: 640g (1.41lbs)
Controllers Attached: 854g (1.88lbs)
Color
Shadow Black
Display
8.8" QHD+ (2560 x 1600) IPS; 16:10 10-point
Touch (144Hz / 97% DCI-P3 / 500nits / 83%AAR
Touchpad
Multi-finger
Processor
Up to AMD Ryzen Z1 Extreme with AMD RDNA Graphics
Memory
16GB 7500Mhz LPDDR5X on board
Storage
256GB / 512GB / 1TB PCIe 4.0 NVMe M.2 2242
Operating System
Windows 11 Home
Battery
2-cell 49.2WHr Super Rapid Charge
Controller battery capacity: 900mah
Power Adapter
USB Type-C, 65W AC adapter
Output: 20V DC, 3.25A, 65W
Input: 100~240V AC 50/60 universal
Ports
Top
3.5mm audio combo jack
1 x USB Type-C (USB 4.0, DisplayPort™ 1.4, Power Delivery 3.0)
1 x microSD card reader
Bottom
1x USB Type-C (USB 4.0, DisplayPort 1.4, Power Delivery 3.0)
Control and Input
Gamepad Controls
Legion L/RABXY buttons
D-pad
L & R hall effect joysticks
L & R bumpers
L & R analog triggers
Legion L & R buttons
View button (L)
Menu button (L)
Trackpad (R)
6 x assignable grip buttons
1 x mouse wheel (R)
1x mouse sensor (R)
2 x controllers release buttons
Haptics: HD haptics
Gyro: 6-Axis IMU
Audio
2 x 2W SpeakersDual-array near-field microphone
Connectivity
2 x 2 Wi-Fi 6E (802.11 ax), Bluetooth 5.2
Software
Legion Space Xbox Game Pass Ultimate – Complimentary 3-month membership
Lenovo Legion Go Pricing
Lenovo has tagged the Legion Go at €799/$799. It's slated for an October release, so mark your calendars because this could be your next big tech investment.
Now, let's talk value. With that price point, the Legion Go isn't exactly a budget-friendly device. It's actually costlier than some of its competitors, but hey, that price isn't just a random number.
You're paying for an AMD Ryzen Z1 Extreme processor, up to 1TB of storage, and a hefty 16 GB of RAM. Not to forget the 8.8″ QHD+ screen that doubles as a mini-tablet.