Changes are certainly happening within the smartphone industry – with bezels getting smaller and smaller. While the bottom and side bezels have been easy to do, it's the top bezel that developers are having a hard time with. Why is that?It's the hardware that associated with it– front-facing camera, earpiece speaker, ambient sensor, etc.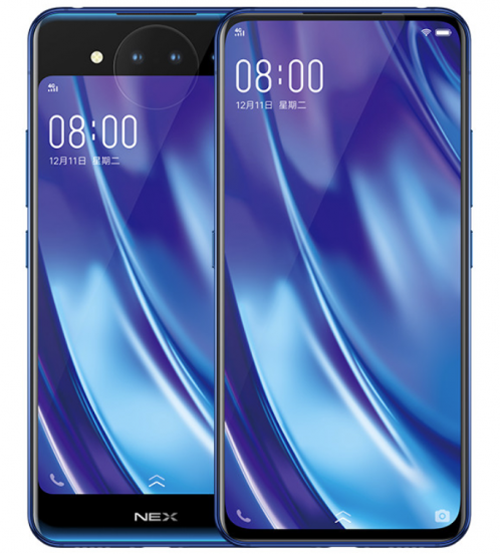 While some have gone with the notched forehead, it's Vivo that announced its phone would have an automated mechanism that raises the front-facing camera. The company has announced a modification to its device noted as the Vivo NEX Dual Display Edition. And, there's no reason for an automated camera mechanism.
With selfies all the rage, a smartphone without a front-facing camera won't get very far with the public. And, it's why many smartphone manufacturers have come up with their own unique way of reducing the top bezel and still provide a forward-facing camera.
With the Vivo NEX Dual Display Edition model, there is no front-facing camera, and the top bezel has been shrunk. The manufacturer installed a display on the backside of the phone, which means users can take selfies and see how the picture will turn out.
Vivo made sure that, even though it eliminated the front-facing camera, it didn't skimp out on the phone specifications. It comes with 10GBs of RAM; 128GB of storage space, Qualcomm Snapdragon 845 and 3,500mAh battery. It also offers dual-SIM, a 3.5mm headphone port and in-display fingerprint sensor. The camera also has a Lunar Ring that will light up when users have notifications or give them lighting to take selfies.
For those interested, the Vivo NEX Dual Display Edition will be available in China for $724 on Dec. 29.