Both contemporary scientists and ancient philosophers agree with a strong relationship and bond with others as one of the keys to happiness. It is a must for one person to feel loved, secure, to be able to establish a bond, and feel that we actually belong. Relationships are a must in order for us to have someone/people who comfort us and make us feel loved and happy.
Friends are one of those things we must have. We have a lot, but did you know that there are types of friends as well? There are all kinds of friends that we have. In a book, Buddy System: Understanding Male Friendships, the author, Geoffrey Greif, identifies that there are 4 categories of friendship: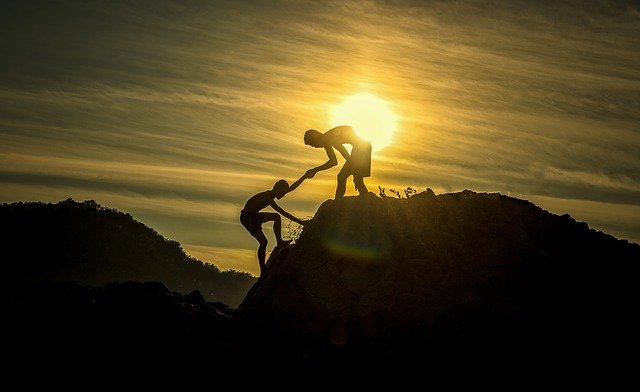 The Must Friend
This is the friend that you can count on, a member of the inner circle, a best friend that you can expect to support you if some big changes/things happen in your life.
A Trust Friend
Not a member of your innermost circle, but this is one that you are always glad to see. This is the person whom you are comfortable with, and you are hoping to become closer with if given a chance.
Rust Friends
Someone you know for the longest of time, but you can't get any closer to him/her. Though given this, these friends still play a big role in your life.
The "Just" Friend
These are people you occasionally see but not often. This is a friend who is an enjoyable company whom you meet at your child's school or during game nights. You, however, do not which to get to know the person any better and what's to stick with just socializing.
Friends are the ones you can rely on and the people whom you feel comfortable with. Moreover, having friends adds richness, happiness, and warmth to your life. It is really helpful that you have an idea of the different types of friends that you might or already have at the moment.