Today, everyone can get the most out of an internet connection. But how does this happen? With the invention of a Wi-Fi router, you can enjoy the net any time of the day. You don't need to wait for your turn. You can use the internet as you wish. However, with the noise it creates on the market, there's a variety of providers to consider and it's very confusing to have the best decision.
But don't worry as TP-Link N450 Wi-Fi Router has been developed and tailored for you. As an internet user, it is good to know everything about the product, so take a close look at the following: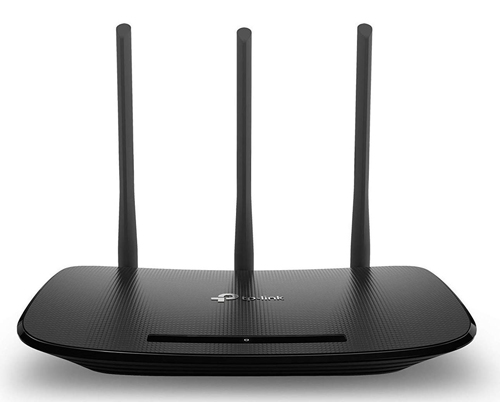 Features
Ideal solution for bandwidth-intensive tasks. Whether you want to stream an action film or play your favorite game online, this router will never disappoint you. You can do everything you want online without a hassle.
It has three antennas. TP-Link N450 Wi-Fi Router is packed with antennas for increased stability and coverage.
IP-based bandwidth control. This allows you to identify how much bandwidth is allotted to computers, smartphones, and other gadgets. It has a WPS button for convenient security encryption. It also has Wireless Modes, Range Extender, Access Point Mode, WDS Bridge, Wireless Statistics, and WMM.
Parental controls. With this feature, you can manage internet access on your children's computers. As manufactured by the industry-leading company, it has a 2-year warranty. Plus, the manufacturer has 24/7 technical support.
Designed for everyone. Whatever your business or office networking requirements, this Wi-Fi router is catered to all your needs and expectations. It's known for 450Mbps wireless speed which is worth the cost.
Advantages
Aesthetic design. Of course, all internet users want a Wi-Fi router with a stunning design. With TP-Link N450 Wi-Fi Router, you will love its stylish and beautiful appeal. It is really something that you can boast about.
Setup and performance. Installing this product is not as hard as you think. In fact, it is simple and easy. All you have to do is connect it to an internet source and a PC. It will automatically launch the settings. From there, you can configure the network and set a password. After installation, you can browse the net with a snap.
Available at an affordable cost. For those who don't have the budget, TP-Link N450 Wi-Fi Router won't cost you an arm or a leg. It is cost-effective that will give you the opportunity to acquire huge savings.
TP-Link N450 Wi-Fi Router may not be expensive. However, this does not compromise the strong performance and amazing features. Unlike the other solutions out there, it is a meaningful investment that you can ever have.