Django is the most popular framework in Python for building web applications. It uses the Model View Template (MVT) pattern.
Start learning Django with these courses!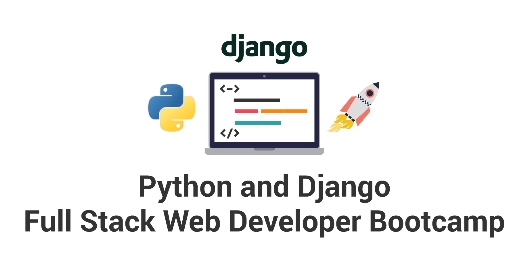 Python and Django Full Stack Web Developer Bootcamp
This tutorial is filled with complete information to help you learn and understand what it requires to build a website using Django. This resource also comes equipped with courses on the Front End technologies. Professionals as well as complete beginners can use this tutorial with a 30-day money back guarantee.
Django for Beginners – Build Websites with Python & Django
This resource provides a step-by-step guide to building websites with Python and Django 2.1. This book offers the best introduction to Django for beginners with the right balance on technicalities. The instructions are clear and concise with best-practices and up-to-date information.
Leif Azzopardi and David Maxwell's "Tango with Django" tutorial contains beginners' guide to web development. The information provided is well organised and coherent. There is no missing piece, and the guidance provided can lead you to develop your application without any hurdles. The programmers primarily designed this tutorial for students.
At tutorial.djangogirls.org, even if you have no knowledge of Python, you can begin with this guide. The tutorial has been designed immaculately with topics which are easy to understand. There is adequate coverage of all the necessary information required for learning. You will also learn how to build a website from scratch.
Developing your First Django App
This tutorial aims to provide sufficient information on the technical specifics required to understand how Django works. The tutorial has a division of seven parts with several sub-topics containing enough resources for a beginner to start.