Target has come up with a line of smart lamps, which is often being peddled by the company's iOS and Android app known as Target Connected. Target Connected, released in October 2016, is nothing to get overly excited about and doesn't have any bells and whistles for features to go "gaga" over.
The app can control Target's Threshold Ara Smart Lighting Collection, which only has two items.  Those who download the app from the Play Store will also be given an unlisted YouTube video about the retailer's Sweet Slumber Collection that includes Target Connected smart nightlights.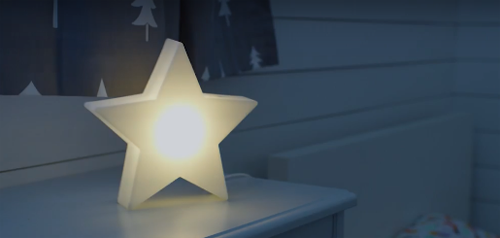 The app link for the Sweet Slumber lights brings visitors to an empty page, as none of the lights are yet available for purchase.
Here's a brief look at the Play Store listing about the Targeted Connected Lighting app
Connected – Target is openly trying to sell its smart-home devices to its customers, which may be useful to Target users of their compatible lamps. By tapping on a picture, it takes consumers to the website's product page where they can finish the transaction.
Control Panel – This screen offers three tabs – Devices, Smart Actions and Room Scenes:
In Devices – Consumers can tap individual lights to control things such as brightness, temperature and custom names
In Smart Actions – Timers and automation for them can be set based on location and time
In Room Scenes – Consumers can sync up individual lights, controlling them as if they were one
More – Consumers can find out more about the product, attain privacy information and others things. They may also delete settings from the screen.
Consumers who own a Target smart lamp can visit the Play Store to download the company's Target Connected. However, consumers shouldn't expect much in the way for now. It also doesn't offer any integration for Google assistant.
It may be better for Target to follow what Ikea did and add the Google assistant option to its connected lighting, which would increase how many Google Home purchases are made through the Target Connected app.