Summer is probably the best part of a year to try something new. A new hobby might be the answer you have been looking for so long. The main reason why this is the case is the added energy only summer can provide and outdoor capabilities you can use. Below are 15 hobbies you definitely need to try, this very summer.
15 Best Summer Hobbies
The season of summer is finally here, and it's time to get outside! Whether you're looking for a new hobby or just want some inspiration, we have put together the best 15 hobbies that are perfect for summer.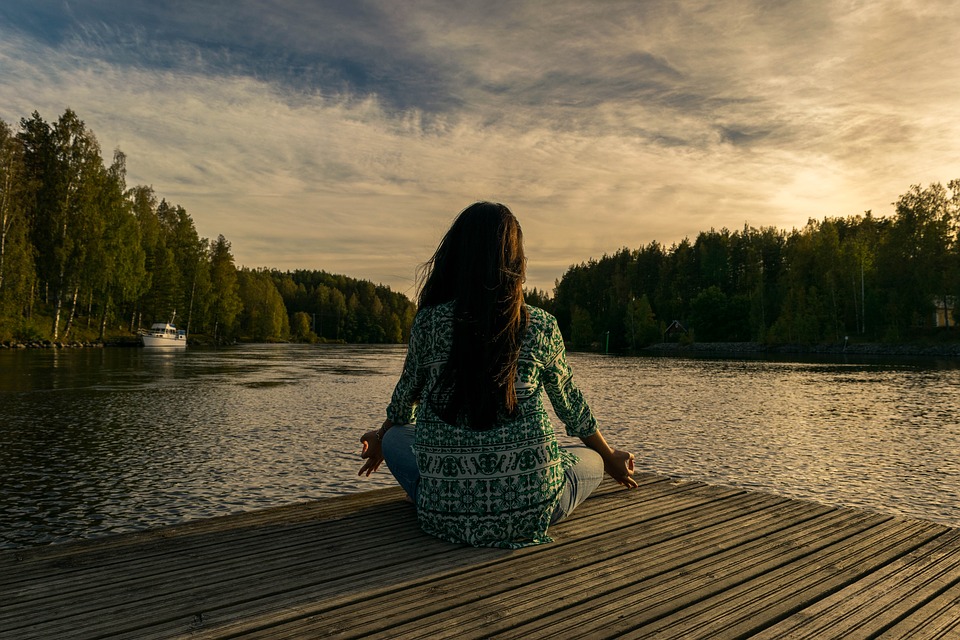 Meditating is an excellent way to gain more energy, fight of stress and make you a stronger person.
Start by finding a place to sit that is quiet and comfortable where you can close your eyes. Let go of any thoughts or worries from the day, take in deep breaths for two minutes until your body relaxes. Then concentrate on how those things are going to affect you tomorrow; they may not seem like much today but if left unattended could turn into something bigger than what it needs to be. Take another minute with this thought before opening your eyes.
Meditate for at least three minutes in order to clear out any stress or anxiety from the day.
Start a nature diary
This is a great way to document your summer adventures and be able to look back at the memories of days gone by. You can do this online or on paper, but it's always fun seeing what you've found in nature each day for kids around the world!
Start with a blank page where you can draw pictures, write about facts that are learned through observation, and put up photographs as well. If done online, there are many programs out there that have templates already set up so all you have to do is fill in information. It's not only educational; it also teaches important skills like patience when waiting for insects and animals to come out during their daily routine or how much water plants need based on rainfall totals.
This is a simple hobby we all like. All you need to do is to get a notebook, a pen and go outside. Draw all the plants you see and create a detailed journal.
It is a free hobby that offers health benefits, a lot of fun and can help you discover new places. Add a fitness tracker to the equation to monitor your progress and you are all set.
Wine tasting
All you need here are bottles of wine, glasses and a few friends.
Grilling
Grilling meat as a hobby is fun, but it's also hard work. And I don't mean the physical labor of grilling! It takes some practice to get your barbecue chops down pat. There are several things you need to know before you start cooking: how long should each type of cut be grilled for? What temperature should they be cooked at and what kind of wood chips make for the best flavor profiles or even if there are any that should not be used on certain cuts? Read more about how to cook different meats here .
Not only you will make something delicious, but you will also have a great time. Keep in mind that grilling is for men and ladies.
Yes, gardening, in general, is an option. You can grow literally anything you like and have an excellent level of fun.
This is an interesting hobby. You will do yoga on a paddleboard, obviously. It is a rewarding type of hobby that can give you countless health benefits and make sure your mind is in full power.
Make cocktails
The goal here is to master the cocktail making techniques. Be free to try out all possible choices and to learn to make as many cocktails as possible. You can use this skill all the time.
Pottery
In general, any art class will do the trick. The goal here is to learn something new, but also to create a piece of art.
You can use it as an outlet for creativity or while you are waiting on your other projects to dry and cure. Essentially, pottery allows you to play with clay-like material called clay which is really just moistened soil that has been combined with water until the right consistency was reached. Once you've made your item in this "clay," the final step before firing it will be adding colorants such as oxides and stains. Read more about how to get started making pots here .
Bouldering
Here we can see an interesting hobby for people who want to try something new. Join the local group and start climbing. Don't forget that you will need a lot of stamina for this hobby!
Make candles
Of course, we are referring to the scented candles that are more an art than just a candle. The best part here is in the fact you will always get a wonderful gift to give to your loved ones.
Make beach accessories
All you need is the basic tools and you are ready to make something that is born to be used on a beach.
Invest
Investing in a small business as your hobby is an effective way to go about earning money, networking with other professionals, and learning how to be organized. Investing in a small company can provide you with the opportunity for growth that larger companies may not afford you at this point in your career. Plus it's really fun!
Investing is a profitable hobby like no other. Make sure to start with a low amount of money.
Learn how to cut hair
Start with your own hair and be creative. The limits are endless.
Dog walking
You and all the pets around you will have a great time. You can even start a dog walking club and maximize the result.
Walking your dog is an excellent way to maintain a healthy lifestyle and bond with your four legged friend. It's also great for their mental health as they get plenty of exercise!
Tell us about the best walks you've had this summer, or maybe share some thoughts on how to keep them safe when we have thunderstorms like these popping up unexpectedly in July.
Conclusion
These hobbies are simple, rewarding and can be used through the summer. They are something you can use for your wellbeing and something that you can use in real life.