It would not be wrong if I said it is the age of Notes. Surely, the Galaxy Note phones have been rocking the smartphone industry for many years now, and the Galaxy Note 5 is no exception. With its rich features and performance, it is one of the best smartphones on the market.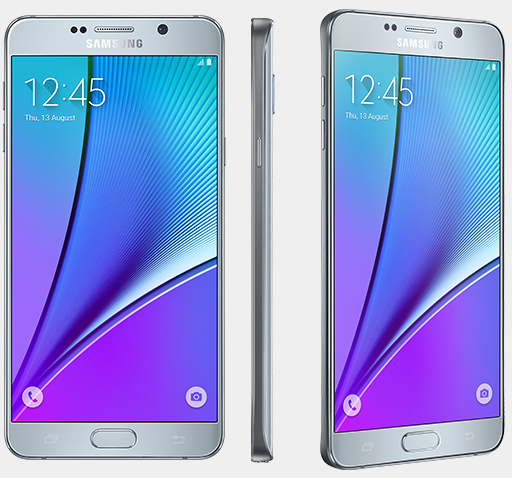 5 Reasons to Buy the Samsung Galaxy Note 5
If you are going to buy the Galaxy Note 5, these five will be the primary reasons to do so.
Excellent Display
As compared to many other smartphones and tablets in the market, the Galaxy Note 5 provides a good display. This smartphone has Samsung's Super AMOLED QHD display. QHD displays are well known for the best and brightest displays which detail every aspect of the media that you play. With its QHD display, the Galaxy Note 5 handles the blacks and whites in an extraordinary manner. If you want to view a movie, it will look amazing on this display.
Amazing Camera Features
One of the biggest reasons to buy the Galaxy Note 5 is its 16MP rear camera. With it, you can record 4K HD videos smoothly. With the help of its auto HDR mode, you won't need to use the flash very often. The camera also has a professional mode or Pro mode. Using the Pro mode, you can change the ISO settings, color temp, focus mode, shutter speed and many other options.
Wireless Charging
One of the reasons that you must get your hands on the Galaxy Note 5 is that you won't need a cable to charge your phone. Many people lose their charging cables and it can be quite a big problem, but now you can charge your Galaxy Note 5 with or without a cable. With wireless charging, you can get your Note 5 charged up to 100% in less than 2 hours.
S Pen
Of course, one of the biggest reasons for you to buy the Galaxy Note 5 will be the S Pen. With the help of the S Pen, you can do whatever you want on the phone just like you can using a pen on a paper. The new S Pen is modified to fit in the fingers comfortably.
Compatible with Gear VR
The Galaxy Note 5 is compatible with the Gear VR. If you want to enjoy virtual reality like never before, then the Galaxy Note 5 is the device you must buy.