Just how well does the MK802 IV stack up against all of the other Android mini PCs out there?  Can it go toe to toe with more expensive options while still holding its budget based price?  Is it the ultimate solution when it comes to Android PC options?
Find out below!

Initial Impressions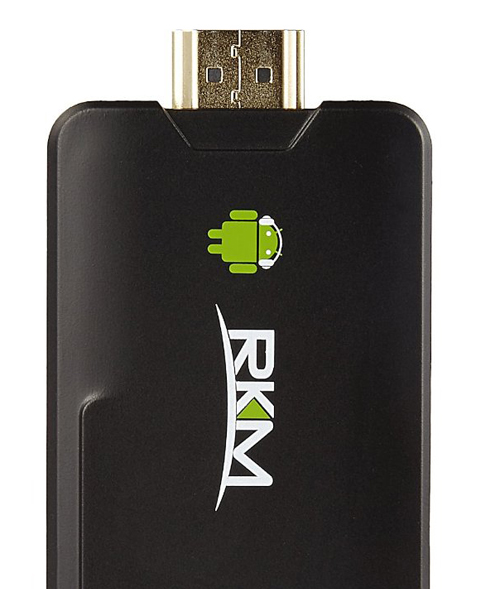 Buy MK802 IV on Amazon
At first blush, there really isn't anything to distinguish the MK802 IV from all other miniature Android PCs out there. Sure, it has a built-in HDMI male connection so that you can instantly hook it up to your television, but outside of that it's a pretty nondescript piece of hardware.
This average appearance helps to really surprised people when they get the system up and running. Inside of this matte black device no larger than a standard USB flash drive is a quad core processor (1.8 GHz with 3-D graphics on board), 16 GB of flash storage, and 2 GB of high-speed RAM – all of which combines to create a powerhouse mini PC!
Pros
Most other miniature Android PC solutions are running dual core processors (if that), and few are taking advantage of advanced GPU capabilities to push better graphics. However, the MK802 IV uses high-performance hardware in the same small packaging – and at a fraction of the price you would have expected to pay!
Though it ships with the Android 4.1 OS included, you can easily update this miniature Android PC to the latest version (4.4) thanks to the wireless connectivity hardware built right in.
Cons
The only real negative we had with this particular miniature PC is that it isn't produced by a name that everyone is familiar with. There's going to be some trust issues with a lot of consumers because they do not recognize the Rockchip branding. This is only because there are other, more recognizable brands pumping out their own mini Android PC options.
That's no knock against the actual hardware or performance of the device, but something that you're going to have to square with before making your purchase.
Final Verdict
The Android mini PC marketplace is flooded with options right now, but the integration of the advanced quad core GPU, built-in HDMI male connector, and the advanced wireless and Bluetooth capabilities (not to mention the 16 GB of onboard storage) makes the MK802 IV the very best of the best right now.