In January, we knew about a revolutionary new device that is sure increase your productivity and do it with cost and size in mind. The Jide Ultra Remix tablet is an amazing invention. Priced at just $39 this device is a 1.5 GHz, quad-core system with 1 GB of RAM and an 8 GB storage unit. All of this on a tablet that is no bigger than the size of your hand.
Jide is now preparing to take its Android-based Remix OS to a new product called Remix Mini. It is an Android mini pc. What makes this device so incredible is that it allows you to connect to any monitor and keyboard and basically have a portable hard drive that allows you to go anywhere and do your work with the greatest of ease, and easiest of connections. This is the perfect desktop experience in the palm of your hand, and works so well for those who just need a little storage space, yet still need a device that works at a very reasonable price. The Android device is a dream come true for many.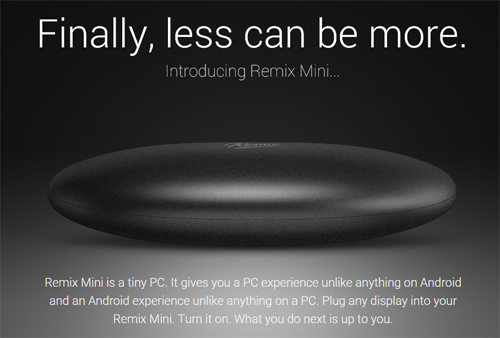 As the technology advances it is expected that the device will have even greater features and more storage and power. That will drive up the cost slightly, but should not be too significant an increase in comparison. The upgrades are not expected to take too long now that the technology has been created.
If you don't really want a desktop computer, or you have an old one and you don't want your keyboard, mouse, and monitor to go to waste, this is the perfect solution for you. You can attach all your peripheral devices to the mini-device and have all the functionality you want from a desktop included in this tiny hand-held device.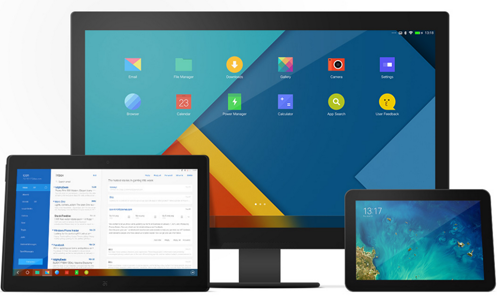 This is going to be a Kickstarter program that allows you to get involved in its development.