Niantic Head of Product Marketing Anne Beuttenmulller said Pokémon GO would get a Player vs. Player mechanism before the end of the year. She provided little details about this new feature, so it's really a guessing game of how the feature will work. While some fans may be concerned, it won't stop the excitement of many others who want to battle their friends in the game.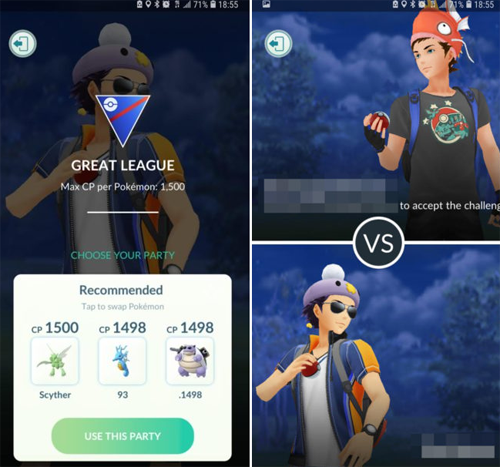 Pokémon GO developers recently allowed players the ability to trade Pokémon after two years of waiting for the feature. Although it was slow to be released, the latest features – so many useful ones – are being added to the game. One of the biggest requests by fans was the PvP mechanics – a necessity for many RPG series. With the knowledge that it'll be making an appearance, many wonder if it'll be the same old boring gym battles or something else entirely.
Hopefully, Niantic will have some great ideas in mind beyond the typical battles and the system will be a bit more in-depth.
It appears that the impending release of Pokémon GO on the Nintendo Switch the interest for Pokémon Go is rising once more. Since the games will be linked, the Pokémon players have captured will be added to the Pokédex for Pokémon: Let's Go. It's believed fans will once again walk the streets to catch their beloved Pokémon monsters and give the game some new life.  With PvP on the horizon, there is sure to be more players than ever before.