If you're in the market for a new pair of headphones, Sony's WH-1000XM5 should be at the top of your list. They were just released and feature a brand new design as well as improved noise cancellation. Let's take a closer look at what makes them so special.
It was only a matter of time before Sony announced its newest noise-canceling headphones, the WH-1000XM5. After all, leaks about the product have been circulating for weeks. Today, Sony finally made the official announcement, revealing that the headphones will cost $399.99 and will go on sale on May 20th. The increased price from the prior 1000XM4s is to be expected, given the added features and improved sound quality.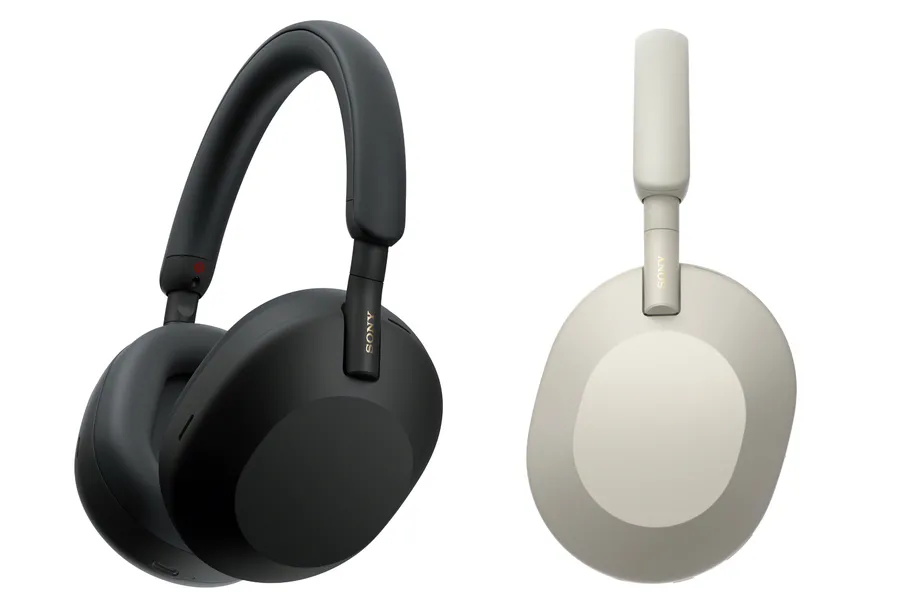 But even so, the WH-1000XM5s are sure to be a hit with music lovers and commuters alike. With their industry-leading noise-canceling technology and sleek design, these headphones are sure to be at the top of everyone's list.
These headphones have a new design and improved noise cancellation, which is most noticeable in "mid- to-high-frequency noise." This makes them perfect for city streets and busy offices. With eight microphones surrounding the ear cups, these headphones provide an immersive experience. And, with a new type of synthetic leather on the headband, they are more comfortable than ever.
The new design of the 1000XM5s is sleeker and more modern, with a stem-style slider and eight microphones around the perimeter of the ear cups. The new type of synthetic leather on the headband is thinner and more comfortable, and the controls are easy to use. The 1000XM5s are a great choice for anyone looking for a high-quality pair of headphones.
The WH-1000XM5s utilize 30-millimeter drivers that Sony says sound more natural, with improved sound clarity and bass reproduction. Some people said that the 1000XM4s had muddy bass. Sony seems to have fixed that issue with the new model. The build quality of the headphones is excellent, with a solid metal frame and comfortable ear cups. The headphones are also very lightweight, making them comfortable to wear for long periods of time.
The Sony 1000XM5 headphones have improved voice call quality. They have four beamforming mics and AI noise reduction algorithms. They also have all the signature Sony features, like LDAC, DSEE Extreme upscaling, 360 Reality Audio, Speak to Chat, and so on.