Among many tablet brands on the market, Google Nexus is one of the most reliable tablets. The Nexus is well-known for its design and features, and the Nexus 9 does not disappoint in this regard.
Google Nexus 9 Specs
The Nexus 9 boasts an 8.9-inch IPS screen with a 2048×1536 pixel resolution, giving you plenty of space to work and play on this tablet. Plus, with a 4:3 aspect ratio, you'll be able to see more of your favorite websites and apps without having to scroll as much.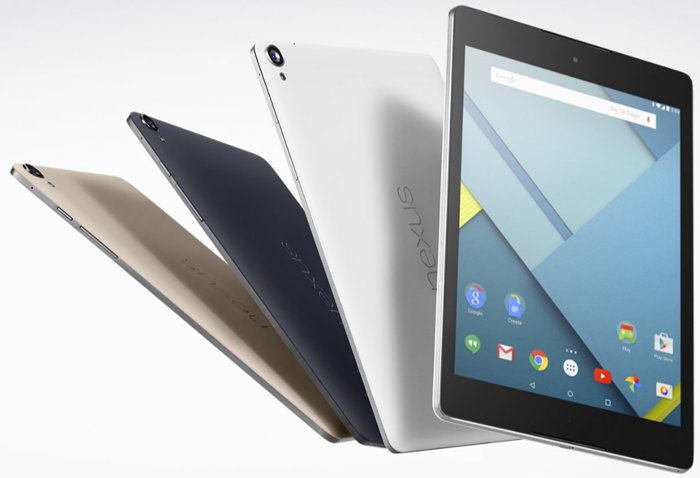 This tablet also comes with either 16GB or 32GB of storage, so you can choose how much internal storage you need. Plus, if you need even more space, the Nexus 9 has a microSD card slot that supports cards up to 128GB.
Whether you're downloading movies for a long flight or storing work documents, you'll be able to keep everything you need right on your Nexus 9.
This tablet is powered by a 64bit NVIDIA Tegra K1 dual-core processor clocked at 2.3GHz, making it a speedy device that can handle all of your tasks with ease. Plus, with 2GB of DDR3 memory, you can run multiple apps at the same time without any lag time.
The Nexus 9 also comes in Wi-Fi only or Wi-Fi+LTE models, so you can choose the best tablet for your needs. If you need LTE connectivity, the Wi-Fi+LTE model is perfect for you. With Bluetooth 4.1 support, you can easily connect your Nexus 9 to other devices like headsets and keyboards.
5 Reasons to Buy the Google Nexus 9
If you are looking for a new tablet, then read the following reasons to buy the Google Nexus 9 built by HTC.
Reliable Hardware
Tablets are not known for excellent hardware configuration, but the Nexus 9 beats most of its rivals in the market. The reason you should buy this tablet is its hardware specs. The processor and RAM are essential features of a tablet. The Nexus 9 comes with a 64-bit Nvidia TegraK1 processor as well as a 192-core Kepler graphics card. Both these combined give unique hardware configurations, which will allow you to use almost any application without any lag.
Screen
Unlike most tablets which do not have a good HD screen, Nexus 9 will allow you to view almost anything clearly with its wide angle screen. The screen size is 9-inch with a resolution of 2048 x 1536. It has bright colors that make this tablet stand out. Another thing that you will find impressive about the screen is that it works brilliantly even under sunlight.
Stereo Speakers
Not all tablets on the market have stereo speakers. HTC has integrated BoomSound speakers into this tablet to offer users brilliant sound quality. With these speakers, watching movies and playing games is more fun. Thus, if you are looking for a tablet for playing games and watching high-res movies, this is the one you should get.
Battery Life
One of the biggest concerns of tablet users is battery life. Almost every tablet owner will complain about the battery. The Nexus 9 solves this problem with its powerful 6700 mAh battery. The hardware configuration also ensures that the battery runs smoothly. HTC has put a lot of effort into ensuring the tablet runs for 720 hours on standby and 9 hours of multimedia play using 3G. This makes it one of the best tablets in the market to buy.
Excellent Camera
Tablets are also not well known for their camera. However, with the 8MP camera of the Nexus 9, you can take the best shots and view them on a large screen.