As mobile gaming starts to expand in very significant ways, manufacturers of traditional gaming consoles are starting to wonder how they can stay relevant, especially with the growth of the mobile gaming industry outpacing traditional gaming. In this respect, Ouya is a bit ahead of the curve with their Android-based machinery, although their console leaves something to be desired.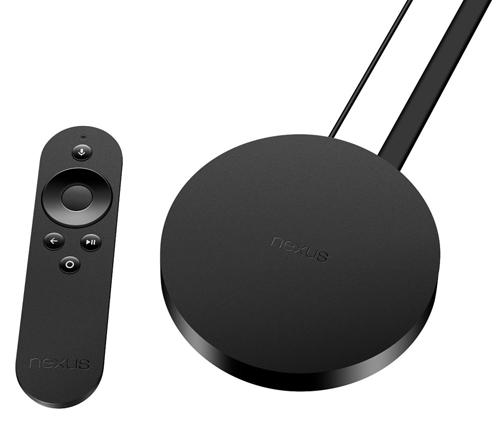 There's still plenty of room in the market for an Android console that combines everything in a way that makes sense. Currently there are rumors going around that the more well-known tech companies such as Apple and Google are planning game consoles based on their respective mobile operating systems, but at this point it seems like Google is the more likely candidate.

Why?
Admittedly, the use of an Android-based gaming console would be slightly limited given the current library of games. Most of them are designed to take advantage of smartphone and tablet sizes; something as big as a living room TV might take some significant adjustment on the part of the game developers.
In any case, the main draw for such a game console is mostly due to the rapidly expanding market. Android (as well as iOS) is quickly becoming one of the most popular and important gaming platforms, which means that it makes sense to leverage that popularity in more places than in your hands.
Other Android Consoles
If Google intends to build a gaming console, they will luckily not have a whole lot of competition. Ouya is certainly a nice idea, but they lack a little bit in implementation. With Google's nearly infinite resources, know-how of how Android works, and the partnerships they have with manufacturers, they could end up putting a significant dent in the market.
The Google Difference
Still, when you look at things like the Xbox One, it's also clear that dedicated game consoles will slowly become a thing of the past, morphing instead into all-in-one entertainment centers. To this end, it might make more sense for Google to integrate gaming functionality into a more general-purpose Android living room device. It would make sense since Google would only have to concentrate on one product in the living room rather than multiple. But only time will tell as to what they end up doing. It could turn out to be quite interesting.
Final Thoughts
If Google does decide to enter into the console hardware market, they certainly have much of the gaming selection and backend technology to back it up. Especially with things like Google Play Services, they are already able to provide achievements, leaderboards, cloud saves, and multiplayer infrastructure, which are all essential to modern titles. The company could easily use all of these technologies to come up with something great for the living room.
In any case, in order for such a product to succeed, it needs to be priced appropriately. Android can certainly help keep costs down, and it wouldn't be unreasonable to see a price like $99 come about, especially considering that an Android console would be very similar to any other Android device except without a screen.