Having tons of games playing around just might crowd up your Xbox One's hard drive and make it impossible to get the latest DLC to enjoy your favorite games with extra content that comes with it. For Xbox One users, you can easily make use of your extra external storage memory by using Nyko Data Bank for Xbox One.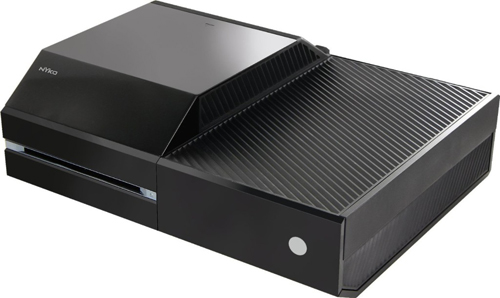 Features:
Supports 3.5'' hard drives
Can be attached to Xbox One units
Comes with a LED indicator to show you whenever the drive is in use
Individual power cable for the disk drive inside
Pros:
Offers protection to the hard drive
Perfectly blends into the platform's design
Good, sturdy enclosure
Adds a new level of compatibility
Cons:
It doesn't have screw holes for smaller 2.5-inch drives. That means you can't fit in a SSD without buying an external adapter.
Installing:
The process of injecting a hard drive in the Data Bank is simple and easy. You don't need any tools or screwdrivers. What you need to do is to insert the drive, push it firmly into the SATA connector, and then keeps the drive rightly in place by inserting a foam spacer.
Although interested users might have to wait for the enclosure to be released, this is still a very good accessory to have, and seeing as it will be able to support the default Microsoft external storage that comes with all of the Xbox One units, having extra protection never hurts. The best part is the fact that the accessory isn't expensive at all, so you can easily make sure that your external storage get some protection at a very small cost. Nyko Data Bank can already be ordered on Amazon, it was available on November 10th in North America. It can easily be attached onto the console, and its design won't make it awkwardly stand out from the current gen Xbox One, so if you are looking to add 3.5'' hard disk compatibility to your console, this is absolutely the right way to go.