Getting the best gaming mouse was a difficult and expensive choice. The Logitech G602 is the first gaming mouse of its kind. It is powerful, gaming-oriented and, it is affordable. This computer mouse actually costs less than $50, which is unbelievable. Yet, it still offers all the features a gamer will need.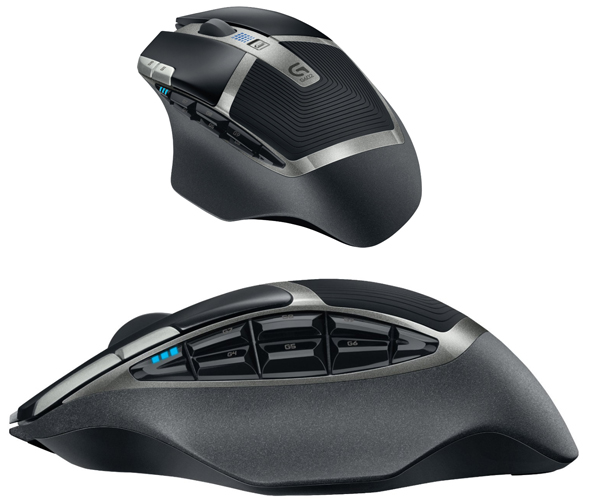 There are a lot of features the Logitech G602 has to offer, but some of them were available only with more expensive models. Now, you can get them for a fraction of the cost. The first one is excellent battery life. It is 250 hours of gaming time. DPI is fully adjustable and it can be programmed by the press of a button. If we add 11 additional buttons, we get an above the average gaming mouse.
It supports all main and common operating systems, such as Windows XP, 7, 8, 10, Vista, Linux and even Mac. Driver installation is quick and takes less than a few minutes.
The design is paired with an exceptional quality. While most of the computer mice have buttons that can last for 1 million clicks, this one has heavy-duty elements that guarantee 20 million clicks!
In addition to its great features, the Logitech G602 stands out from other gaming mice due to its ergonomic design. The mouse has contoured edges and a textured grip that make it incredibly comfortable to use over long periods of time, helping to reduce hand strain. It also has an adjustable weight system which allows you to customize the mouse's weight and make it easier for those with smaller hands to handle.
The G602 also features a software that enables you to program and customize all eleven buttons on the mouse allowing you to tailor your gaming experience as desired. Furthermore, its heavy-duty components are capable of withstanding up to 20 million clicks making it perfect for hardcore gamers.
There are some additional features you should be aware of and which will be useful for hours of gaming time. They are:
Delta Zero technology that saves power.
High-accuracy.
Won't cause lag, even in the most demanding games.
Nano USB receiver.
Heavy-duty materials.
Ergonomic design.
LED battery indicator.
DPI up to 2500.
The Logitech G602 is far more than just an affordable mouse. It is a heavy-duty gaming mouse designed and made for hardcore gamers, who will test its limit every day with the most advanced games available. And yes, it will meet all of the expectations.