No longer do you have to watch as your favorite DVDs collect dust because you are always on the go and unable to watch them. You do not have to purchase multiple items to watch them on your mobile devices either; not when you get DVD Catalyst 4. Behold the best innovation since the introduction of the mobile device, and start watching all your favorite movies again when you find out what DVD Catalyst can do for you. Read my DVD Catalyst 4 review below to see what are the best features of this program!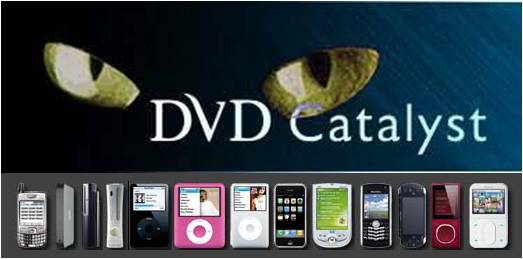 Compatible with Nearly Any Device
This comprehensive program features compatible software for thousands of mobile devices. Pretty much anything that is capable of playing movies can be used in conjunction with DVD Catalyst 4. Whether you are using a Nook, iPad, Kindle Fire, Transformer Infinity, iPhone, or Android, you should be able to find this software useful. Watch any DVD, MKV, ISO, or AVI on these devices with a simple and easy-to-use converter.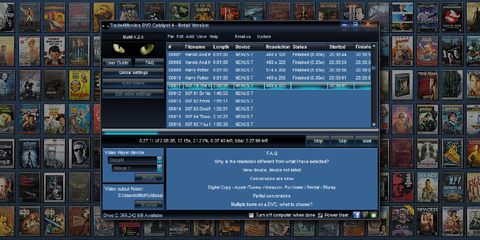 No longer do you have to purchase separate conversion suite software for each of your devices. You can simply use DVD Catalyst 4 and get it all done at once. All you have to do is follow the easy 2-step instructions and you are on your way to enjoying you favorite pieces of entertainment on the go with your mobile device. This all-inclusive program features settings for nearly every device on the market, making it even easier for you in the long run. This feature is focused in many DVD Catalyst 4 reviews.
Easy to Use Program with Helpful Customer Service
All you have to do to get started after buying the program is to insert your DVD and tap "Go". That's it. The developers of DVD Catalyst 4 have made it as easy as possible for you to convert your own movies right at home without having to pay the high price of having it done professionally.
If you do get stuck somewhere in the simple process, you are not alone. There are experts waiting for you call around the clock who are ready and willing to walk you through the process, answer any questions, and alleviate any concerns you may have. You may not have to be an expert to convert your DVDs with DVD Catalyst, but the customer service specialists are; and they are there to assist you.
Visit the Official Website
At Tools4Movies.com, you can find all the information you need on the DVD Catalyst 4. Make the most of your search and find out what all the talk is about when you navigate your web browser here before doing anything else. You can read articles and DVD Catalyst review posts, read device guides, and see about tips and tricks. You will find this especially helpful considering you must be new to this exciting innovation. Best of all, this information is offered at no cost to you, so there is no risk in finding out. Take the time to visit the official website right away to see if DVD Catalyst is something you would like to start including in your extensive video repertoire.