It is incredibly affordable yet powerful and versatile cooler that offers more features than you can imagine. It is already one of the most popular units of this kind and this trend is going to last in the future as well. There are a lot of things you need to know and now we will explain each one. 
Features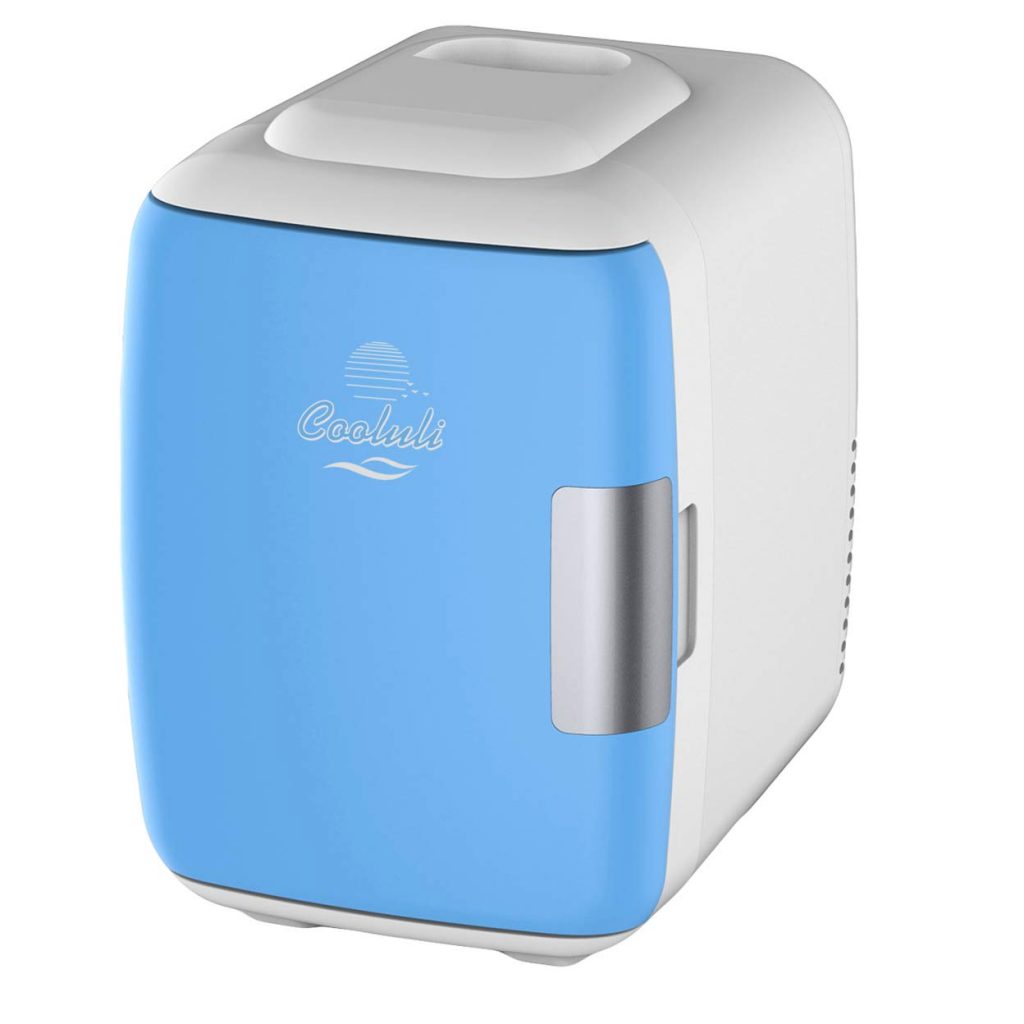 Cooler and warmer
The first and the most important characteristic of this unit is the dual purpose. It is designed as a cooler, but it can keep your foods and beverages warm as well. Low temperatures are standard for these units. The higher temperature range is between 122 and 144 degrees Fahrenheit. This makes it ideal for all possible purposes and applications. It is like having two separate units in one.
Versatile power support
The model in question comes with three power cords. You get one for AC, another for DC and also a cable for power bank. What this means is that you can use it in your home, in your car or while sitting at a park. Add the fact the cooler and warmer is incredibly energy efficient and you can get one of the reasons why it is so popular today.
Super-quiet
We were impressed with the noise it made on the tests. As a matter of fact, it didn't make any noise at all. The cooler is extremely quiet and it will stay like that regardless of when and where you are using it. This is possible thanks to the all-new semiconductor operation. It is developed specifically for this model and it can't be found on other units of the same kind.
Small and lightweight
The dimensions of the cooler and warmer are 7.25″ W x 10.25″ D x 10.75″ H., In other words, it is one of the most portable and smallest units of this type you can have right now. Nevertheless, it is capable of meeting any desire you have. The weight is low as well. The entire cooler weighs only 4 pounds which is significantly below average. These dimensions allow you to use it at the rear seat of your car, to easily transport it or to store it where no other cooler will fit. It can accommodate 6 cans of beverage.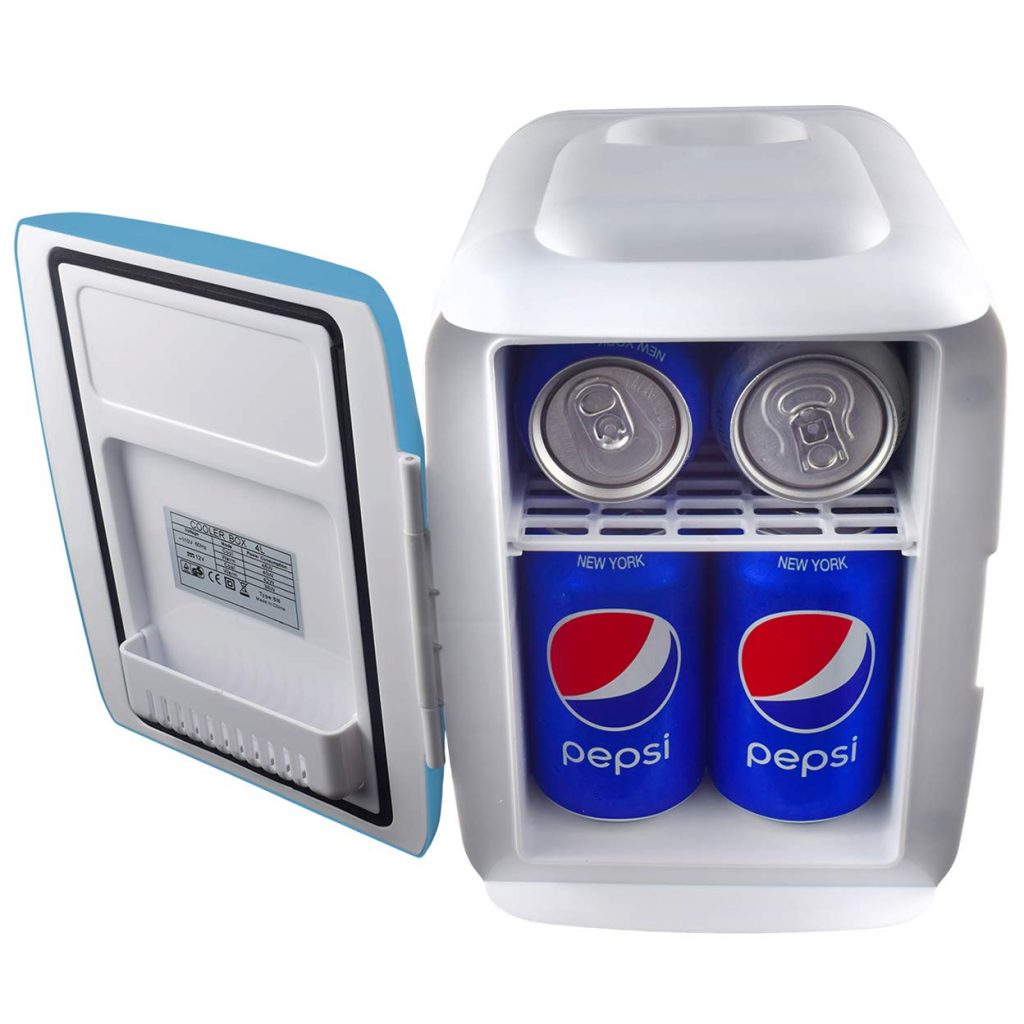 6 available versions
All potential owners can choose between 6 different versions. There are blue, red, pink, white and others. These units are designed to meet any expectation and visual is one of them. You can choose between any color option you like and get the same features. Each one is made in the same way and comes with exactly the same specifications. We can add that the model we tested looked modern and sophisticated. The finish is excellent and probably one of the best in the class. This applies to all versions (we tested all 6 of them).
Friendly to the environment
Yes, the cooler and warmer is friendly to the environment 100%. There are no vapors, gasses or anything else that can have a negative effect on the environment. The same benefits apply to the manufacturing process. Only the safest methods have been used and they guarantee that the cooler and warmer in question is 100% eco-friendly, regardless of where and how much you use it.
Specifications
Manufacturer: Cooluli
Dimensions: 10.2 x 7.7 x 10.5 inches
Weight: 4 pounds
Color: 6 versions available
Capacity: 4 liters
Inner dimensions: 5.3″L x 5.7″W x 8.3″H
Cooler: Yes
Warmer: Yes
AC support: Yes
DSC support: Yes
USB support: Yes
Cooluli Mini Fridge Pros and Cons
Pros
Cooler and warmer in one
Small and compact dimensions make it ideal for all kinds of applications
More than just affordable
Quiet while operating
Cons
One size only
Poor user manual
Conclusion
Cooluli Mini Fridge is an excellent product that can meet even the toughest requirements. It is well-made, comes with all the features you will ever need and it is more than affordable. We highly recommend it for all users who need small and useful cooler and warmer and want to get the model based on the latest technology. We know all of you are going to be perfectly happy with this choice.