Clash Royale is a freemium strategy video game for smartphones that was developed and published by Supercell. The game is sort of a combination of a competitive real-time strategy game with a tower defense game. Every player has three towers: one big king tower and two small towers on either side. You are given a deck of cards stacked with different spells and units, all of which need elixir to activate. The more the elixir, the more powerful the card. The elixir slowly fills throughout the match, and you position your units in a way that will defeat your opponent and destroy their towers.
Clash Royale Review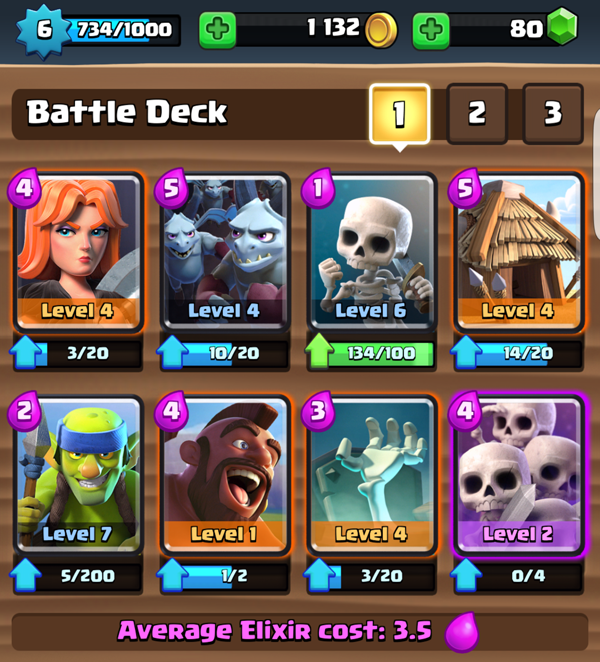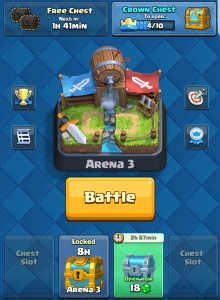 The game ranks players according to their level and arena. The highest level is 13 for common cards, 7 for rare cards, and 5 for Legendary cards, while there are 11 arenas in the game. When a gamer wins a multiplayer battle, they can obtain a chest that can take from three hours to twenty-four hours to unlock, depending on the type of chest. Gems can be used to speed up the unlocking process. The chests contain gold, cards, and gems. Different types of chests contain different types or numbers of cards. When a player has a certain number of a troop's cards, they can upgrade it to increase its health points and other statistics.
Clash Royale allows players to challenge other players from anywhere around the world in real-time and win trophies. They can collect powerful new cards and upgrade the existing ones, earn chests to unlock rewards, destroy opponent's towers, and get rewarded with crowns to win huge Crown chests.
You can build and upgrade your collection of cards with the Clash Royale Family along with the dozens of your favorite Clash troops, defenses, and spells. The features of the game enable you to construct your ultimate Battle Deck to overthrow your opponents and progress through several arenas all the way to the top.
While Clash Royale may appear deceptively simple at first glance, it boasts remarkable strategic depth that keeps players engaged for hours on end. Crafting a well-balanced deck becomes a crucial aspect of success, as it determines the range of options available during battles.
Understanding the strengths and weaknesses of each card is essential for making informed decisions. The game features a diverse array of units, each with its unique abilities and playstyles. From hulking giants to swift, agile troops and devastating spells, players must devise strategies that exploit their deck's synergies and counter their opponents' tactics.
You can form a clan to share your cards, build your very own battle community, challenge your buddies and clan mates to a private duel, and learn various battle tactics by watching the best duels on the TV Royale.
Considering the game's outstanding features, I encourage every smartphone owner to give this game a try, even if you do not like playing free games. Hard limits on session time make Clash Royale a phenomenal game to play on the go. The game can be played in portrait mode, which makes playing more convenient and easier for you. Since its release in March 2016, its popularity is continually increasing and it is steadily climbing the top-grossing charts.
Clash Royale is a smart game as well as a tough one. There is a real sense that the appropriate strategy can topple any player, and there is satisfaction even in being beaten by a talented opponent. The game is worth a play for any gamer who likes strategy and tactics, and it is fun to get such deep gameplay on a small screen.