Ever find yourself in a position where you want to purchase an RC car but can't afford the high prices? I know that feeling all too well. There are so many options out there, and it's hard to figure out which one is going to be the best for your budget. Well don't worry! In this blog post, we have compiled a list of five great RC cars that won't break your bank account and will still provide hours of fun! They come at different price ranges and cater to different needs, so no matter what you're looking for you'll find something on this list that will work for you.
5 Best Cheap RC Cars
JEYPOD Remote Control Car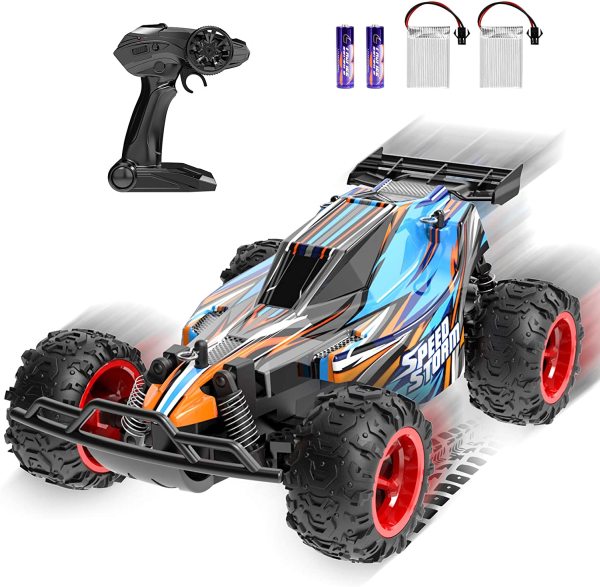 JEYPOD Remote Control Car is a fun way for children to focus on the driving skills with this exciting car. This RC car has all the controls, including forward/reverse/left/right and stop!
Children can control up to three cars at once with one transmitter-style controller! It's easy to maneuver = it won't run away–even when they need both hands for other things. And that means more time spent playing–not struggling!–making kid's playtime more productive while still being very entertaining.
Pace yourself anywhere from casually going 5 miles an hour or race around at 20 miles per hour and see if you're worth of the title lap king of the Jeypod Race Track made just for them!
It features a pistol grip style transmitter, 4 batteries (2 x 3.6V 700 mAh rechargeable for the car, 2 * 1.5AA batteries for the transmitter), and can be played up to 30 minutes per battery before needing charging +/- 90 minutes). This means you won't have to worry about constantly stopping to charge your vehicle as well as reducing downtime in between using this high-performing toy!
BEZGAR 17 Toy Grade 1:14 Scale Remote Control Car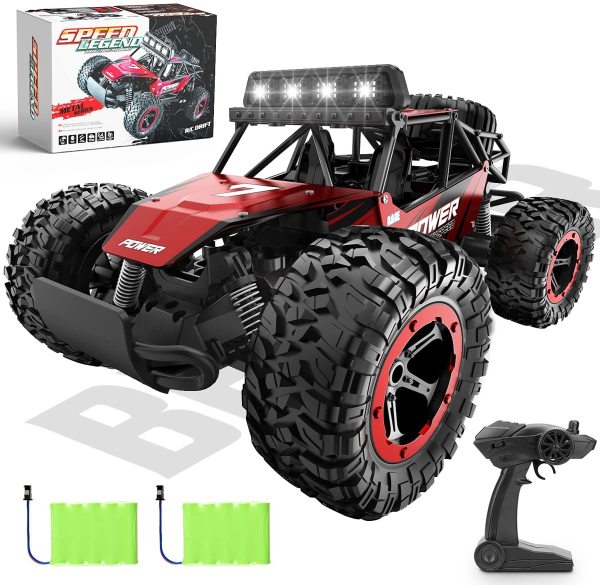 The Bezgar toy grade 1:14 scale RC car is a great toy for children. It has the durability and performance of an adult-oriented rc car at a smaller, safer size. You will never run out of power with the powerful brush motor that can travel as fast as 25 kilometers per hour, so you can race your friends all day long without worrying about battery life!
With the 2.4GHz remote control system and no input interference technology, this RC car will always be ready to go when you are and won't jam up on you like other cheap models on the market today. The radio control distance is also 50 meters to help eliminate obstacles from destroying your fun time adventure.
Race at any speed, up to 25 km/h with this fun remote control car that is just the right size for your little ones. With a great aesthetic design and an easy-to-use controller, everyone can enjoy racing to their heart's content. Kids have been enjoying their toys while parents get a moment of peace and relaxation.
ORRENTE RC Cars Stunt Car Toy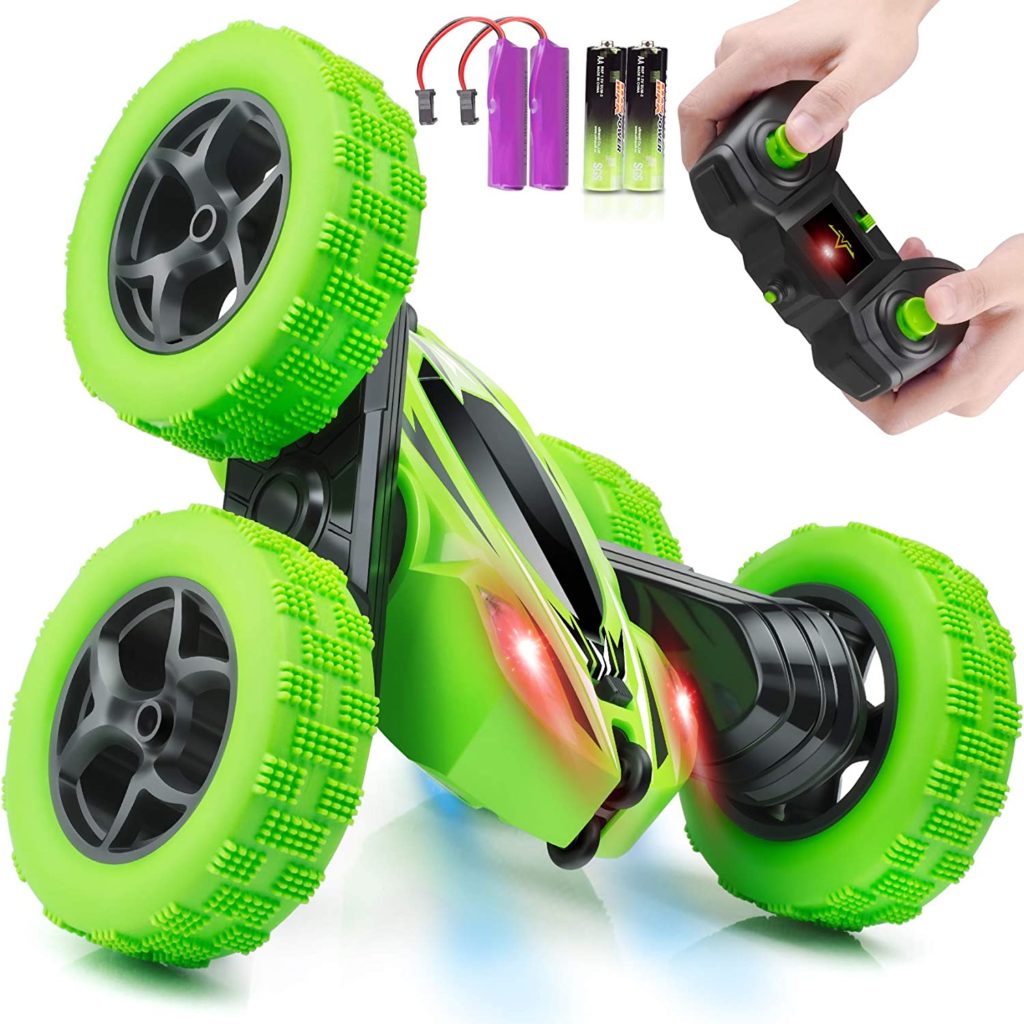 The ORRENTE RC Cars Stunt Car Toy provides a unique and tumbling kind of play experience to keep your kids on the edge of their seats. You'll love this high-tech toy car that can be controlled by you. What will you do with 40 meters of remote control?
Shake, turn and spin sonically to the sound of jet engines. Put your foot down and hit the gas on these two tone RC stunt cars that are steering with 2 modes! Let's go for a race or see who can do better tricks in an impressive car stunts show. When you're done put these pipsqueaks back in their box and get ready for another round with friends anytime when you just want some action (or even beginners). With real time Bluetooth connection the noise pumping from its audio system is like nothing else but driving fast at breakneck speeds! Double-sided running will keep it open-ended so there's no up limit to how many tracks this electric remote control stunt cars could soar across!
Controlled with 2.4GHz interference-free control frequency, this rc stunt car is ready to race! In addition to 360° ROTATING STUNT, the RC car also has a range of about 40 meters on remote control. With 4 original batteries and double sides running variety, you can play how you want!
BEZGAR 24 Toy Grade 1:28 Scale Remote Control Car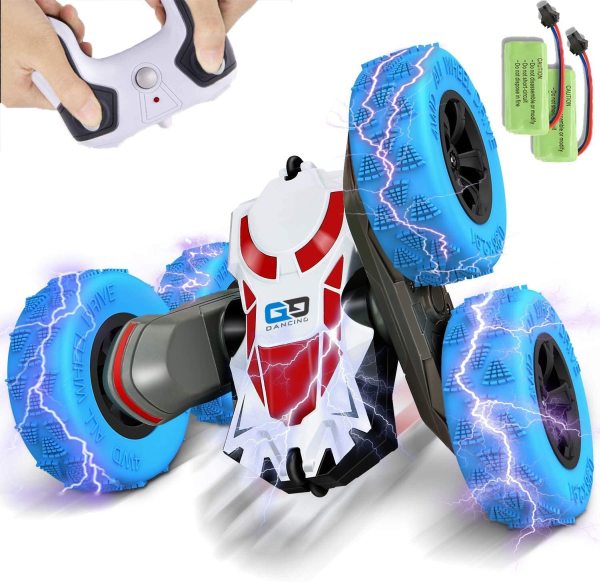 What's better than a new toy car you can get for the holidays? One that goes fast but also spins and flips while only the course! Any RC enthusiast will enjoy this BEZGAR 24 Toy Grade 1:28 Scale Remote Control Car, no matter if they're two years old or of age. With rubber tires to keep it balanced, high-speed capabilities, and an elegant look about it, this RC Stunt Car is perfect for any back garden.
The BEZGAR 24 Toy Grade 1:28 Scale Remote Control Car is powered by a high-quality motor system that enables the car to accelerate up to 13 km/hr. The car can spin, rotate 360 degrees and flip with a maximum speed of 15 km/hr! This RC Stunt Car is well equipped with soft and elastic rubber tires for excellent grip without fear of slipping on slippery roads!
The RC car is powered by a powerful motor system that enables it to accelerate all 22 kilograms of metal around 15 km/hr on the race track. It can spins and rotates 360 degrees very quickly, so it's not just a car – this toy is also an RC Stunt Car.
HAIBOXING RC Cars Hailstorm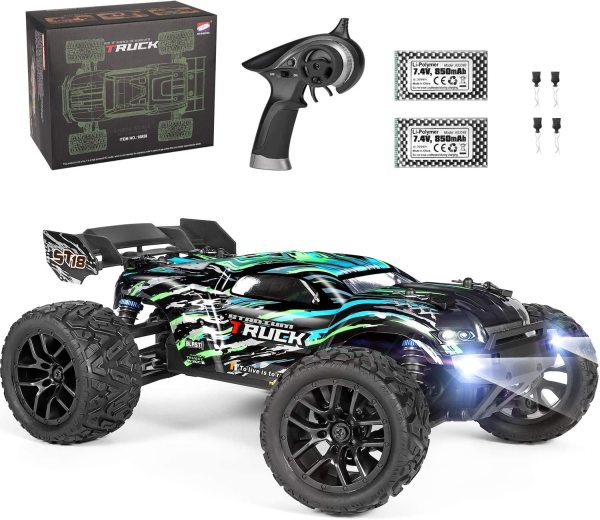 With an RC car that can go as fast as 36km/h and offer a realistic racing experience, HAIBOXING is sure to engage any tech-savvy person. Filled with features from the powerful 380 brushed motor to the two speed switch, this RC car has just the right amount of high-tech for your satisfaction. And it's safe too!
The vehicle boasts many anti-vibration protective measures in order to avoid damages caused by vibration for the beginner or experienced user alike. This model comes equipped with 7.4V Li-ion battery pack and 2 rechargeable batteries that are easy to replace if needed.
The button is conveniently located right on the transmitter which ensures seamless control regardless of how long you've been behind the wheel. And just in case your child isn't too worried about destroying their new toy we made sure to include two rechargeable batteries as well as a charge dock so they never have to go too far into nature without staying connected!