It's a big investment coming up with a new smartphone, which is why many phones on the market are similar to each other. If the public responds positively to one manufacturer's phone, why not stick to a tried and true option and create something similar to it?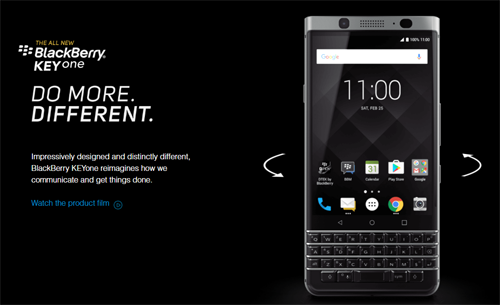 Of course, from time to time, there is the one manufacturer that decides NOT to go the same route and do something unexpected. This is what happened when BlackBerry decided to come up with the KEYone. While it wasn't a hit – there were problems with it – the phone had its own style.
And, it appears that BlackBerry has come up with a KEY2, with invites going out about its launch. According to the invite, the release of the KEY2 will be within a month, with the unveiling taking place in New York June 7.
It's not known if the phone BlackBerry is releasing will be officially called KEYone 2 or if it's just being used for promotional reasons. However, doing the advertising this way does make it easier for people to remember it.
There have been rumors that the new phone will be a huge improvement compared to the KEYone such as keeping the odd screen size and resolution but improving the RAM to 6GB and processor to the Snapdragon 660 chip. If it can do this and keep the battery life it currently has and address the issues with performance and audio, it may be a great phone in the end.