If you think that a good headset is excellent to chat with your teammates, set some strategies and enjoy the deep sound, you are wrong. The best Xbox One headsets go way farther than that. Practically, they come with the ultimate immersion and precision in the sound quality. Pay attention to approaching footsteps before actually seeing the opponent, listen to deep details that can influence your strategies and enjoy the clarity of a top-notch connectivity without having to shout. As if all these were not enough, opt for a comfortable headset or your entire gaming experience will become a nightmare.
With these aspects in mind, finding the best Xbox One headsets should not be such a harsh challenge. A capable unit will raise to your expectations, yet it is imperative to choose it with your main necessities in mind. Go through the features and figure what you should expect from it. Then, what are the best selling units in commerce? More importantly, what makes them so special?
Turtle Beach Ear Force XO Four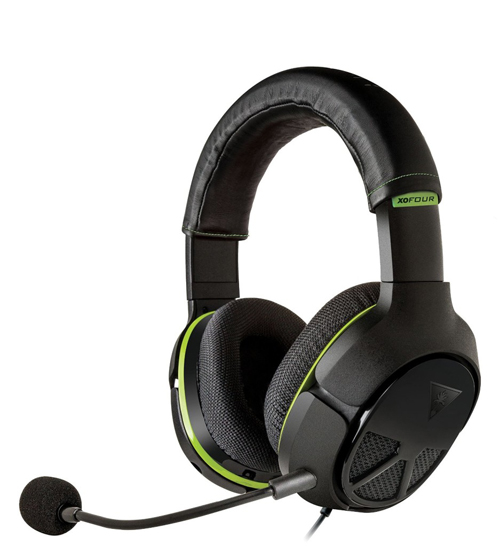 The Ear Force XO Four model from Turtle Beach is a front running model. It is extremely popular due to its cost efficiency. Basically, you got a bit more than all the basic requirements for a low cost. These headsets are also tuned to gain as much as possible from the gaming audio of Xbox One. The same quality standards have been maintained for the microphone. It is removable, so you can also take these headsets outdoors without looking funny. They come with 50mm speakers, adjustable volume and wireless connectivity for the Xbox One console.
Turtle Beach's headset is USB powered. When it comes to its comfort, you can keep it on the head for hours without feeling any pain. These are the types of headphones you forget about after a few hours. They have a soft leather headband, while the mesh cushions allow the ears to breathe. However, they are unable to play your voice in the headset, so some people may have the tendency to shout.
ASTRO Gaming A50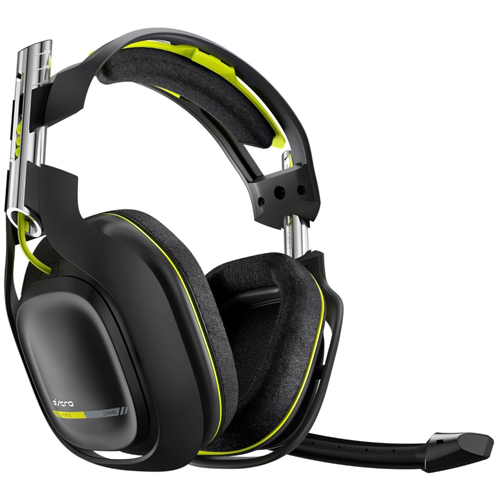 ASTRO Gaming A50 is certainly among the best Xbox One headsets in commerce. It will not only impress you with is sound, but it will also bring in a futuristic look. It offers a wireless connectivity, but it also lasts for up to 8 hours. Apart from PS4, it works with computers and smartphones too. Those who upgrade from a low cost model will love the change. With the Dolby 7.1 surround sound and MixAmp controls, your sound experience is pushed to the next level. The fit is great, yet it does not affect the comfort.
The system is not 100% wireless. For the chat mode, you will require a cable. However, this cable is the last thing to worry about when the 7.1 surround sound hits your ears. While reviewing this model, you might find some complaints regarding an audio issue. It was common in the first release, yet it was tackled with a prompt firmware update. Today, this model is simply flawless.
Polk Audio 4Shot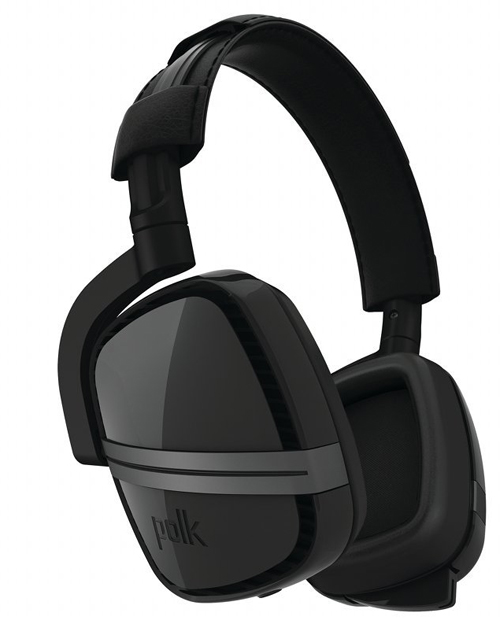 Any audio head should have heard of Polk Audio – one of the best rated audio manufacturers in the world. Their models are widely spread in more industries, including the music making one. Obviously, since the gaming industry gas evolved so much lately, it is perfectly normal for these gadgets to make it to this field too. This model maintains the same high quality standards that you may already be familiar with. The microphone is retractable, while the Xbox One connectivity is flawless. No wires are needed for other features. Since you can take this headset outdoors too, it comes in three colors.
As for the personal wear, it is loud, clear and comfortable. It does not put too much pressure on your head, whether you wear it for one or five hours. The sound is loud and clear, mostly because it is tuned by actual engineers. If there is one thing to complain about, that is the fact that you cannot hear yourself in the microphone, so you might start shouting out of nowhere.
PDP Afterglow Karga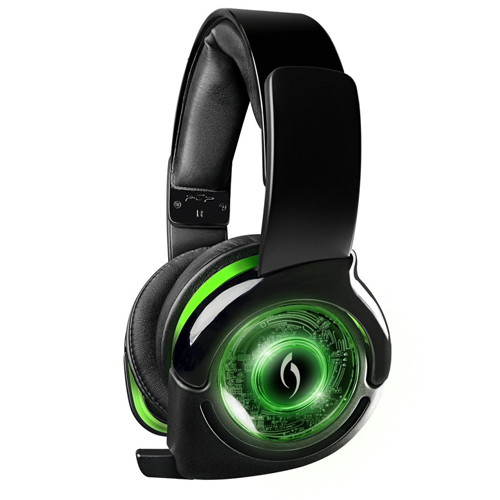 When you first see PDP Afterglow Karga, it feels like it has just arrived from the future. This is one of the best Xbox One headsets and not only for the design, but also for its features. They may not be visible, but the strong 50mm Neoymium drivers will become obvious when you turn the volume up and start listening to sounds. At the same time, they are housed in a solid, yet comfortable (and glowing shell). The headset provides two different options when it comes to the glow – blue or green. The inside part of the cups is fitted with extra padding, so the comfort is impossible to contest.
Putting this headset on your head will not cause any discomfort. Its anatomic construction makes it easy to gesticulate and move your head around without dropping it. From this point of view, it is also great for outdoor uses. It does have one slight disadvantage though – it plugs into the controller, so it drains your battery.
HUHD Xbox Fiber-Optical Wireless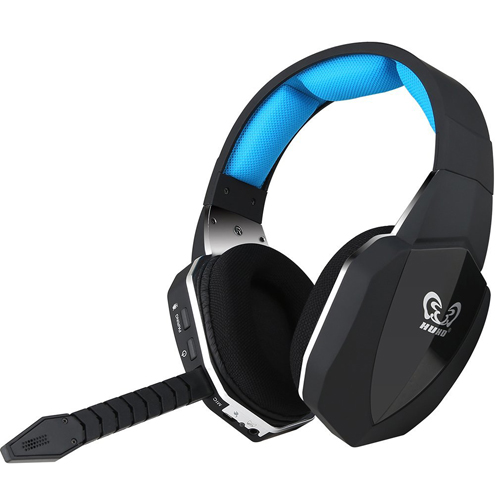 Simplicity, efficiency and quality – these are the elements describing the best Xbox One headsets. This model can certainly make the difference. It is wireless, cost efficient and can impress you with a top quality. It is also stylish, so you can adopt your sexy style while killing newbies online. The battery only lasts for around seven hours though. Moreover, it requires three hours to charge.
This model works with other consoles than PS4 too, but it also has a detachable microphone and a sweatproff build.
SteelSeries Siberia X300
There is no denying that sounds within the game help players fully immerse themselves into the virtual environment. The creaking of a wooden floorboard, which sends shivers down your spine, the merry chirping of birds and the softly played songs during an emotional scene are all components that can make a video game come to life. Needless to say, for this kind of an experience to be possible to begin with, a good sound output device is required. While speakers are generally considered to be just fine, headsets usually provide a much clearer, and much more enjoyable atmosphere for players to discover as they explore the vast landscapes, solve mysteries or run for their lives. Let's take a look at the SteelSeries Siberia X300.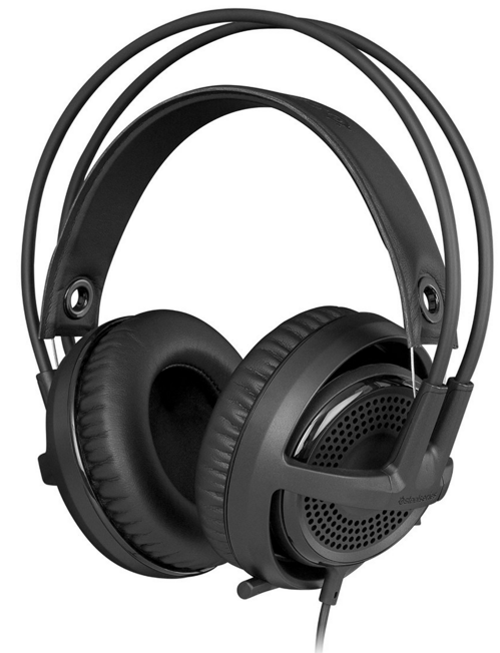 Steelseries Siberia X300 Features:
Extremely light and comfortable to wear
Durable and flexible plastic, which can withstand larger levels of bending
Faux leather ear cups
Flexible and decent microphone
Picks up on the slightest sound in a game
Adjustable EQ presets and settings to customize sound output
Pros:
Wonderfully comfortable and lightweight
Microphone delivers clear sound
You might discover in game sounds you have never had a chance to hear before
Compatible with PCs and consoles without an adapter
Cons:
Definitely not recommended for listening to music
Might become slightly uncomfortable when worn over long periods of time
Astro A50 Halo Edition
The fans of the Halo series already have a whole lot of accessories and replica is straight out of the game. Although they are all purely for the sake of decoration, for the ones looking to ultimately boost their game and get a wonderful headset to match their experience, the Astro A50 Halo Edition gaming headset is going to be a perfect choice, as it will bring more than a single benefit to your overall experience.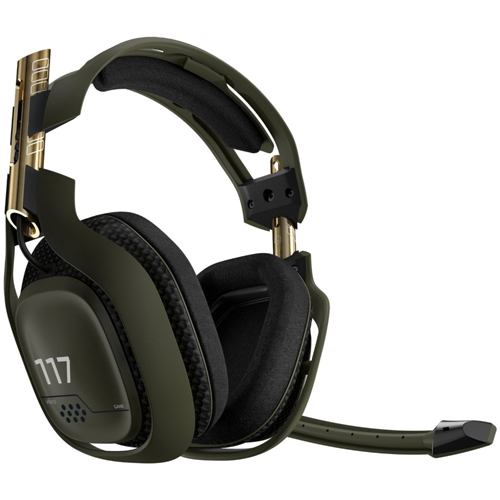 Features:
A wireless headset, allowing you to communicate freely without the cords getting in the way
Fits snugly over the ears thanks to the smooth design
Comes with several EQ presets, to help you choose the best settings for music, video games or voice chat
A simple flip upwards can instantly mute and unmute the mic when you need it to be done
Pros:
Ready to hook up to your Xbox One right out of the box, no extra parts needed
No echo our bounce back when speaking into the mic
Can be used cross platform (you might need an adapter in some instances)
Get a complete game overhaul booster pack code, which unlocks additional weapons, armor, skins, vehicles for players to use in Halo 5: Guardians Arena and Warzone multiplayer modes.
That is a perfect homage to Master Chief, and the entire Halo franchise, starting with the headphones being designed perfectly to match the overall Halo theme, over to the fact that you do get to unlock quite a few extras in game, and the headset is extremely good, too.
Conclusion
As a short final conclusion, the best Xbox One headsets can easily stand up in the crowd. They are built to make the difference and expand your gaming experience with a brand new level of excitement. Take your time while researching the market and make this choice with your personal expectations in mind.