Many people consider a mouse to be "just" a mouse but many professional gamers know full well that using a mouse that is designed for gaming can make a huge difference. A gaming mouse have variety of features and customizations that make gaming much more enjoyable. Choosing a wireless gaming mouse requires knowledge and attention to specific features that are crucial to have. To make sure you find the best wireless mouse, we've rounded up the top wireless pc gaming mice to play MMORPG and MOBA smoothly.
Razer Basilisk Ultimate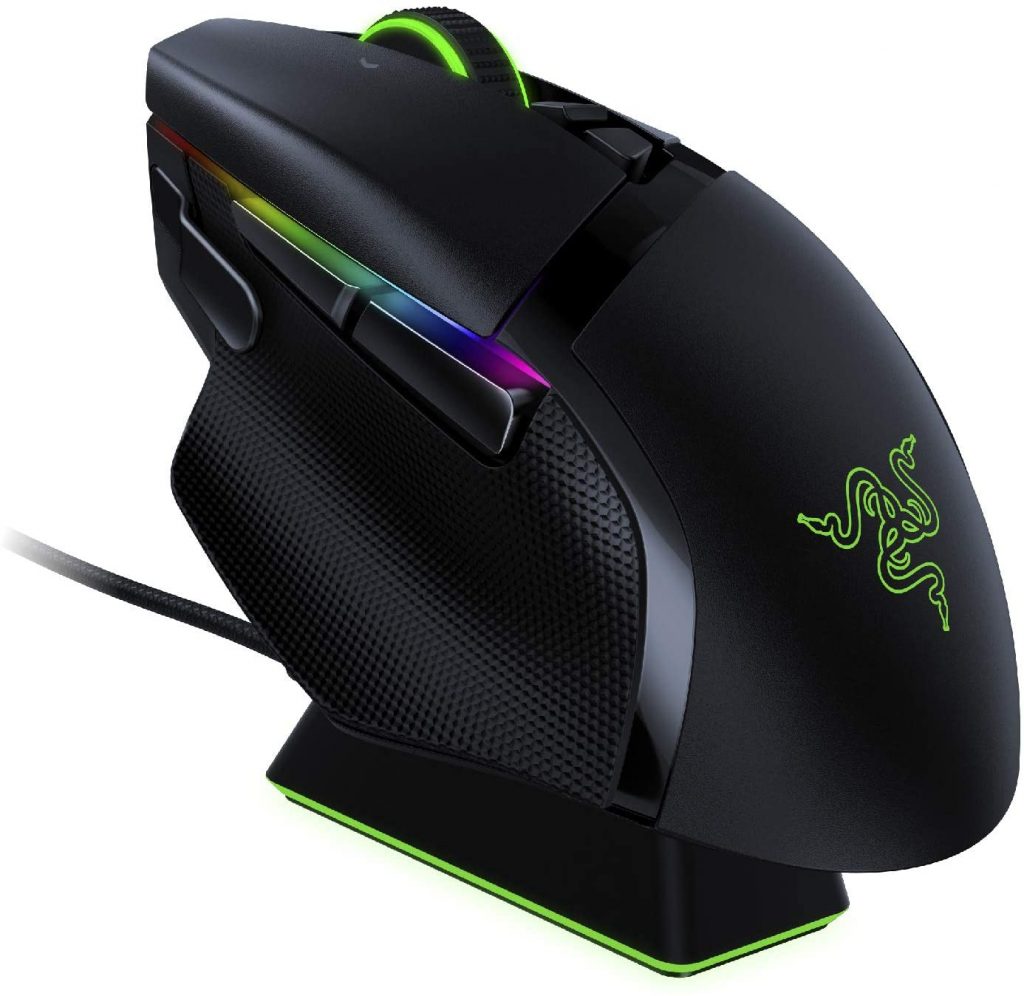 With competition in the gaming market heating up, we've made one thing clear: when you're stepping into this battlefield, give yourself an edge. That's why the Basilisk Ultimate mouse offers quicker-than-ever optical switches for smoother gameplay and a battery life that lasts as long as your hard drive (for even those all day sessions). But that doesn't mean it skimps on features!
The Razer Basilisk Ultimate is the world's first wired/wireless gaming mouse hybrid with an included customizable Chroma lighting and RGB mouse charging dock. Built for both hardcore gamers and casual amateurs, this product provides extreme low latency wireless technology with up to 100 hours of battery life during uninterrupted play time.
The Razer Basilisk Ultimate is a triumph of the wireless era, designed to set new records. 25% faster than competing wireless mice and 3x quicker than traditional mechanical switches, you can never go back. This mouse is perfect for any gamer who needs a high-quality mouse with the fastest response times and amazing color customization.
Combined with Razer Optical mouse switches and Chroma Lighting customization options, it's close to game over for wired peripherals. The included 16.8 million color combinations make this one very versatile product, capable of satisfying any gamer's needs from basics to cutting edge RGB enthusiasts.
Swiftpoint Z Gaming Mouse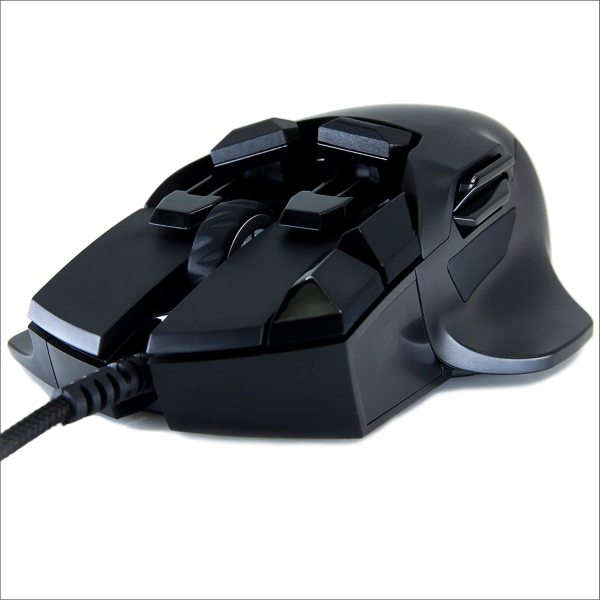 Brace yourself – this gaming mouse is a force to be reckoned with. Just the sheer number of buttons should have your opponents quaking in their boots, but if pressure sensors and analog joystick for precision FPS peeking aren't enough, it has 13 programmable buttons that are guaranteed to give you an edge over even the most seasoned veteran.
Customize your Swiftpoint Z to fit your gaming play style with 13 programmable buttons and 5 that are pressure sensitive. Easily switch between 12,000 DPI settings on the fly for precision you can trust every time. The aluminum body is both lightweight and durable, so it'll hold up after any mission. And don't worry about misplacing a cord; just plug this mouse into nearly any USB port or wireless receiver from 100ft away while its ambidextrous design fits in either hand comfortably.
The Z's ergonomic design fits like a glove and is best for people with small, medium, or large hands. Built to keep gamers comfortable during all-day sessions alone. Your experience can be customized by choosing from four sets of interchangeable buttons in three sizes and two sets of adjustable bases/feet – there are even separate pieces that allow you play using your joystick! And if that isn't enough we've also included one flight stick extender so you can use the gamepad if your mousepad space is limited. The silky-smooth skates will never annoyingly get stuck on furry gaming surfaces as they glide smoothly across any surface including fabric ones. No battery needed when wired – it maximizes performance and eliminates wireless charging frustrations!
Steel Series MMO Mouse For World of Warcraft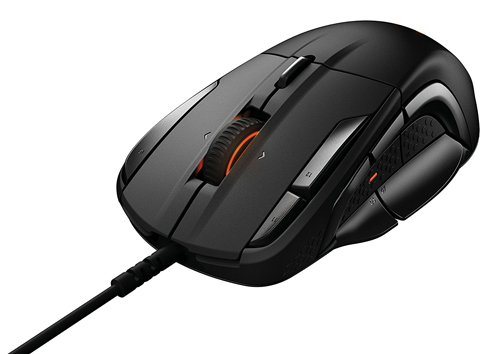 Besides its massive battery life and internal memory to pair it with receivers more efficiently, it can additionally be used with a wire if you don't want to play wirelessly. It has a delightfully created charging dock that matches the Warcraft theme of the mouse itself. Other than a 16 hour battery life without recharging, the mouse has a variety of features which include a star review 8200 CPI laser sensor with 150 IPS, and 30G acceleration.
Razer Naga Epic Rechargeable Wireless PC Mouse For MMO Gaming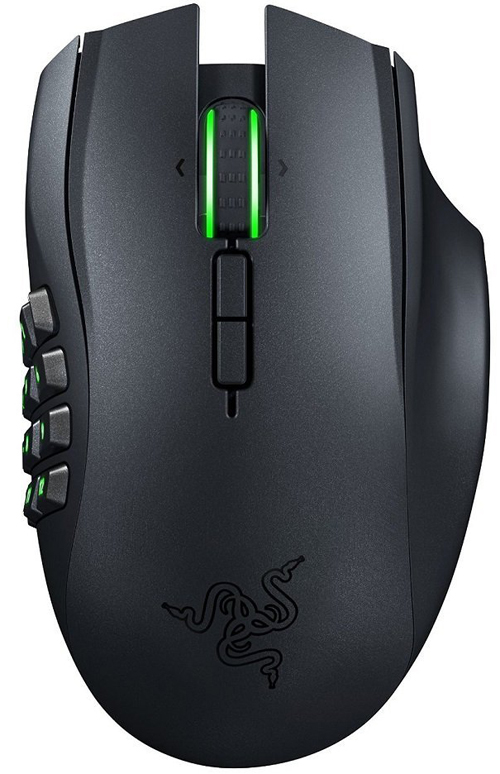 This Razer-created wireless gaming mouse highlights 17 buttons on its side. This huge button setup is intended to make your MMO-gaming sessions a lot easier and fun to deal with. The additional Razer Naga thumb grid and three tradable side boards both join to make taking care of this monster of a mouse an easy task.
Razer Ouroboros Elite – The Ambidextrous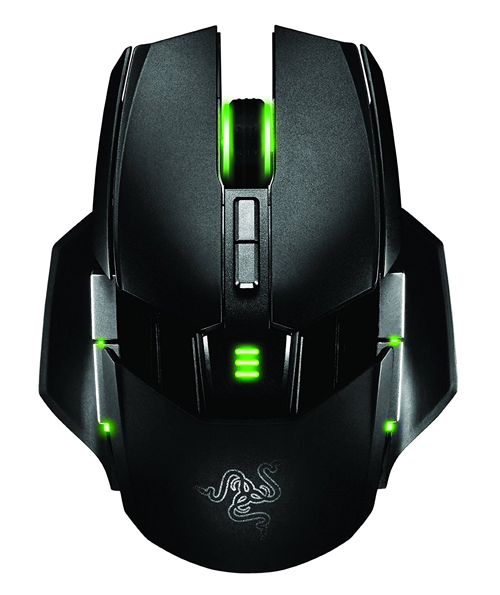 Its name may be a bit too long, however this little mouse is packed full with features. The most notable feature being the 8200 dpi 4G Laser sensor which makes it extremely precise. This is a Dual Mode mouse, allowing you to play wirelessly and with a wire. It has a committed Clutch Trigger, which implies that you should simply hold that little button in for a bit and it reduces or increases the DPI for immaculate mouse affectability. It easily lasts for 12 hours using a single AA battery. Its additionally designed to be used by both hands, making it ideal for left handed and right handed gamers alike.
G602 Wireless Gaming Mouse – Logitech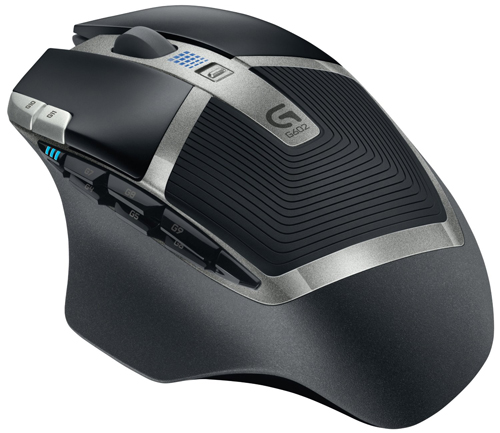 Logitech at last gets in the top 5 best mouse for onlien games to buy list. Maybe a bit too many buttons and Sci-fi, but it is filled with features that you'll love.
It gives you around 250 hours game time, has Delta Zero innovation, doesn't require too much power and lasts long, while providing precision to guarantee high response time, which can be crucial in FPS gaming. It has 2 modes, Power and Endurance, each with their specific benefits which you can change between easily.
Razer DeathAdder Elite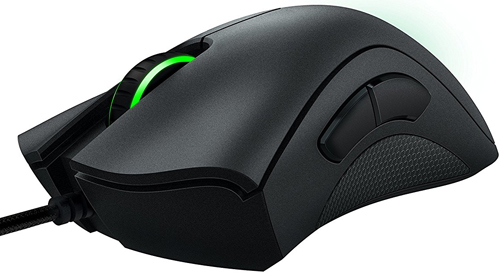 The RazerDeathAdder mouse is 2017's most Elite mouse model and is a standout amongst the most responsive mouse's due to its16,000 DPI, 450 IPS, & 99.4% Resolution Accuracythat makes it less difficult to keep enemies immovably in the focal point of your crosshair.
Razer's revived mouse highlights a similar ergonomic design as its forerunner that molds into your hand, all while including two new buttons underneath the mouse's scroll wheel to change DPI (or dabs per-inch) on-the-fly. Razer's pretty RGB lighting, huge and open left-mounted buttons and grippable scroll wheel make it the best mouse to buy in 2017.