It's the age of Windows 10. A lot of laptops, tablets, and laptop-tablet hybrids spot Windows 10. There's a wide variety out there offering different features at different prices. However, to make things easy for you, here are the best Windows 10 tablets out there. They are not only good-looking, but they also have a broad range of fantastic qualities.
Best Windows 10 Tablets to Buy in 2019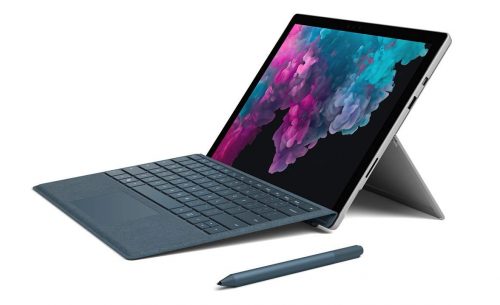 Without any doubt, this is the best and the most powerful Windows 10 tablet. It comes with 8th generation Intel i5 or i7 processor and 8 or 16 GB of RAM. You can choose a version that suits you the most. The storage space varies as well, between 128 and 1TB. All versions use SSD. The display is 12.3 inches with 2,736 x 1,824 resolution. You get two cameras. The rear is 8MP while the one at the front is 5MP. All of this is packaged in a case with 1.7 pounds of weight. New model comes available in new color options.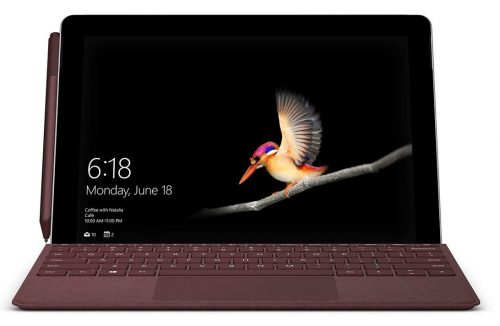 This unit is more affordable, lighter and has excellent features. The display is 10.5 inches with 1,800 x 1,200 resolution. Users can choose between 4 or 8 GB of RAM and the storage of 64 or 128GB. The rear camera is 8 MP while the front is 5 MP. The entire unit is powered with Intel Pentium Gold processor. It weighs 1.1 pounds which makes it one of the lightest tablets on the market (with these features).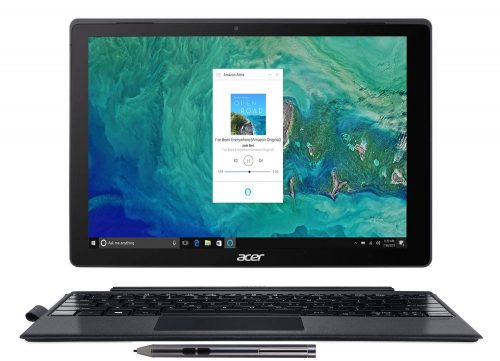 The tablet we have here is an interesting option. It is powered by Intel i5 processor, offers 8GB of RAM and 256 GB of storage. The display is 12 inches with 2,160 x 1,440-pixel resolution. We also liked the fact it is an IPS display. The cameras are 3 on the back and 1 MP on the front. It isn't the lightest model here with a total weight of 2.2 pounds!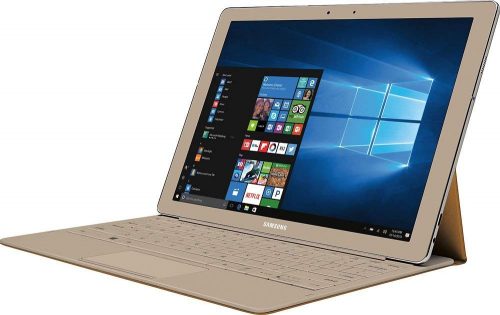 Samsung Galaxy TabPro S is a desirable alternative. It is powered by Intel M3 processor, 4GB of RAM and has 128 GB of storage space. The unit has 12 inches Super AMOLED display with 2,160 × 1,440 resolution. The both cameras are 5MP. The total weight is 2.3 pounds.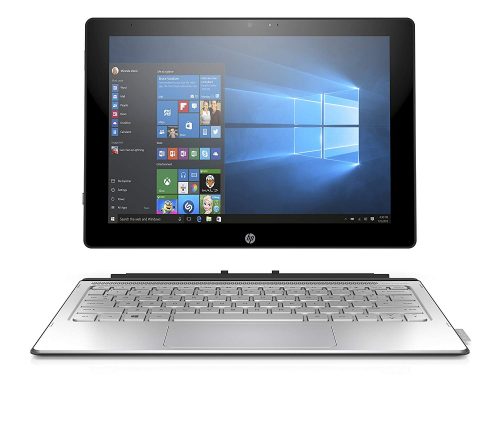 X2 is more than just a powerful tablet. It uses Intel i7 processor and Intel Iris Plus Graphics 640. It has 8GB of RAM and 360 GB of storage space (SSD). The display is a masterpiece with 3,000 x 2,000 pixel resolution and diagonal of 12.3 inches. The rear camera is 13 MP while the front one is 5MP.
Best Windows 10 Tablets to Buy in 2017
Surface Pro 5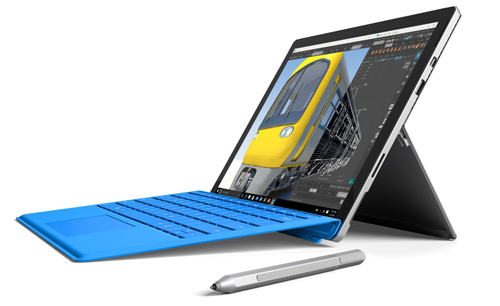 Everyone is anxiously waiting for the Microsoft Surface Pro 5, and rumors suggest that we'll get our hands on it in spring 2017. After the success of Microsoft Surface Pro 4, the bars have been set very high.
The Microsoft Surface Pro 5 will be packed with the Kaby Lake Core i7 processor. Reports suggest that the touchscreen stylus for this one can be rechargeable and will be a better and upgraded version of the previous one that came with the Surface Pro 4.
If we get lucky, a keyboard cover might also come included in the box. Borrowing Apple's idea, it might also have a USB C port.
Microsoft Surface Book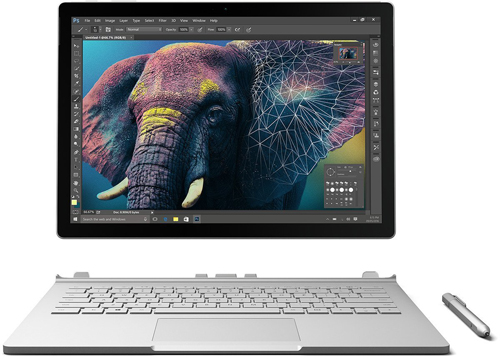 The most powerful model of this family packed with Intel Core i7 along with NVIDIA GeForce GTX 965M 2GB GPU is renowned for its detailed and clear graphics and amplified speed. From the looks to its functionality, this one has it all.
The top-notch performance gives you quick access to all your files, and it dials the notch up on your gaming experience. With 2GB memory, 1TB SSD, and 16 hours of battery life, this one is all you could ever ask for.
Be it in the laptop mode, the clipboard mode, or the draw mode, the Surface Book is one amazing gadget.
Samsung Tab Pro S 12?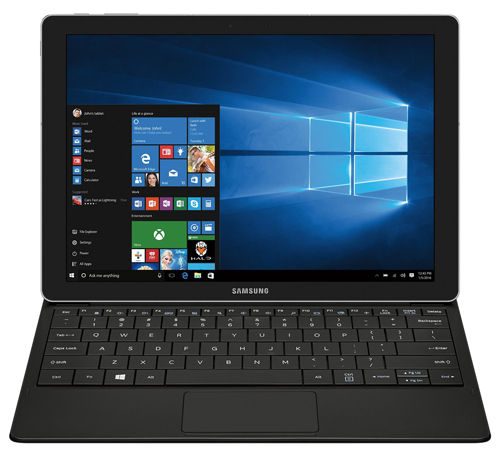 With the Intel m3 processor, this Windows 10 Samsung tablet is a top-notch product. The detachable keyboard with the integrated touchpad and a vibrant AMOLED 12-inch display is the ultimate dream of all gadget lovers.
It has 4GB RAM and 128GB SSD card. It is thin and lightweight, so it isn't a burden to carry around. It also features Samsung Flow with which you can easily share content between your Samsung devices.
It allows you to multitask for hours on end with the long-lasting battery it offers. A sure winner.
Acer Aspire Switch 11 V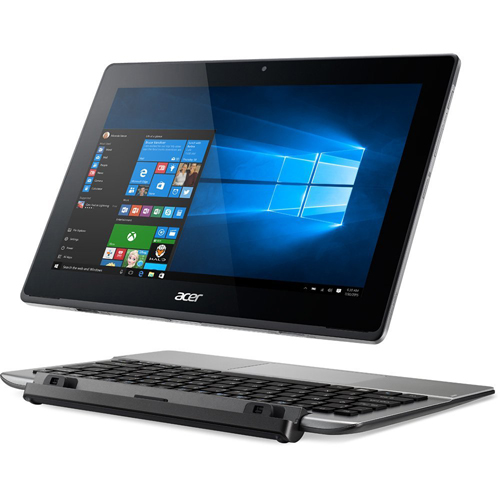 Next on the list is Acer Aspire Switch 11 V with 0.8GHz-2.0GHz Intel Core M-5Y10c dual-core processor. This model of Acer is a high-end one that offers 4GB of RAM combined with a 128GB SSD card.
The 11.6-inch touchscreen with the 1366×768-pixel resolution and Intel HD Graphics 5300 makes your visual experience the best you've ever experienced. It has built-in 802.11a/b/g/n/ac Wi-Fi and Bluetooth 4.0, webcam, and a microUSB 2.0 port.
With a 4420mAh battery that lasts and a weight of 4.9 pounds, this convertible laptop-tablet is one thing that you ought to get your hands on.
Lenovo Miix 510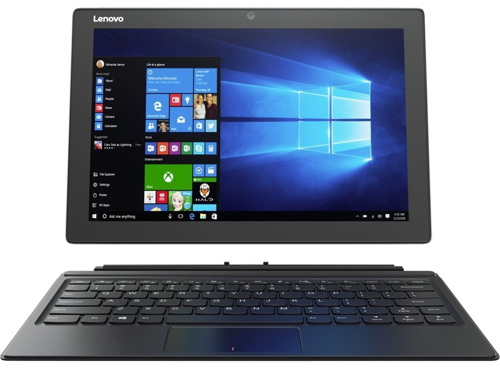 This one has a chic and sleek aluminum design with watchband hinges. The Lenovo Miix 510 sports a 2MP webcam and dual-array microphone with noise cancellation, making video calls with your loved ones living miles away from you a lot more fun.
It has a rear-facing 5MP camera and a detachable keyboard. The Lenovo Active Pen is optional. It has a 12.2-inch FHD touchscreen and 7.5 hours of battery life. It offers high-speed performance with the latest Intel Core processors and latest SSD along with 4GB RAM.
So whether you are playing a game or working on something on your Lenovo Miix 510, you are always having one heck of a time!