If you're multitasking all the time using your desktop computer, you need an extra monitor to make the job easy for you. Yes! Your work would be effective particularly if you aim to meet the deadline for the day. But, what if you're using a tablet or a laptop? Don't worry! Manufacturers have come up with the best solution to the problem – USB powered monitors! These USB monitors are handy as you bring your laptop when you travel.
10 Best Portable USB-Powered Monitors
But before you buy the best USB monitor, you need to consider the resolution, portability and viewing angles of the monitor. From here, you can make the right decision in selecting the USB monitor of your choice. Here are the top 10 USB monitors you might like to have:
ASUS 15.6″ Portable Monitor (MB168B)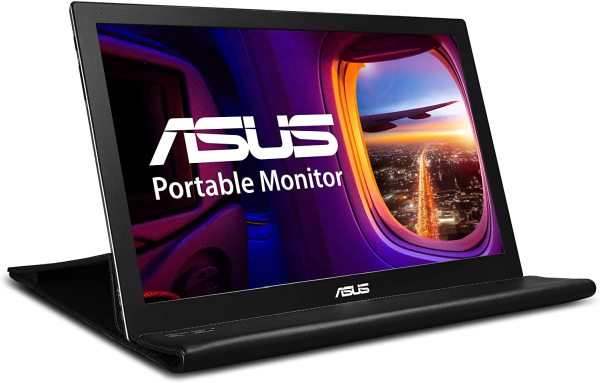 Never struggle to create a portable office with this Asus 15.6″ Portable Monitor (MB168B). It needs just one USB cable for both its video signal and power to deliver up to Full HD resolution, making it the worlds slimmest and lightest USB monitor on the market.
The ASUS MB168B also boasts an auto-rotating display bundled with our smart case – which features a two way adjustable stand and protective sleeve – there's no need for cables or papers during your commute! So if you're ready to reduce eyestrain without sacrificing screen size, then the ASUS MB168B is your perfect portfolio of size, portability, convenience and design.
It uses a single USB 3.0 cable to transmit video signal and power, delivering up to Full HD resolution with 170° viewing angles. Auto-rotating display bundled with the ASUS Smart Case – a two-way adjustable stand and protective sleeve for stress-free presentations. Blue Light Filter minimizes eye fatigue by reducing blue light, which can make it hard for your eyes to adjust when coming back from using a phone or tablet screen.
EleDuino Portable Gaming Monitor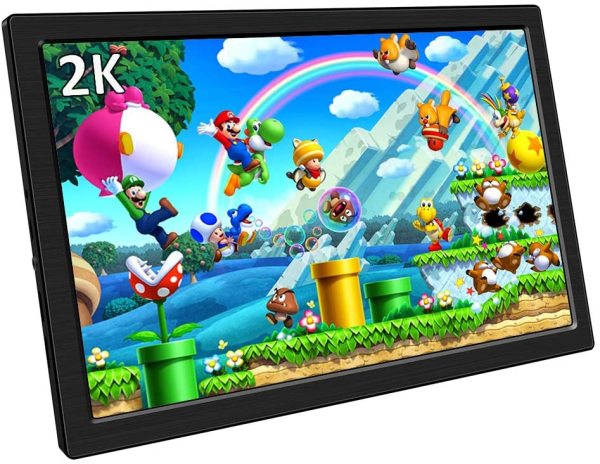 Meet the revolutionary EleDuino Portable Gaming Monitor! This sleek, lightweight device is without a doubt the best way to enjoy all your entertainment in crystal-clear detail. Sporting a 10.1" display and an astonishing 2560×1600 resolution for up to 8k clarity, this monitor has everything you need to seize every part of your game.
Aluminum alloy and platinum interior coating makes it durable while weighing only 0.75lbs with 10mm slim design making it easy to carry around as well as perfect for on-the-go gaming sessions. Arguably one of its most genius features is how you can power EleDuino using either USB5V port or even your own battery bank making sure that anytime, anywhere there is light, so too is there your monitor.
Desklab Ultralight Portable Touchscreen Monitor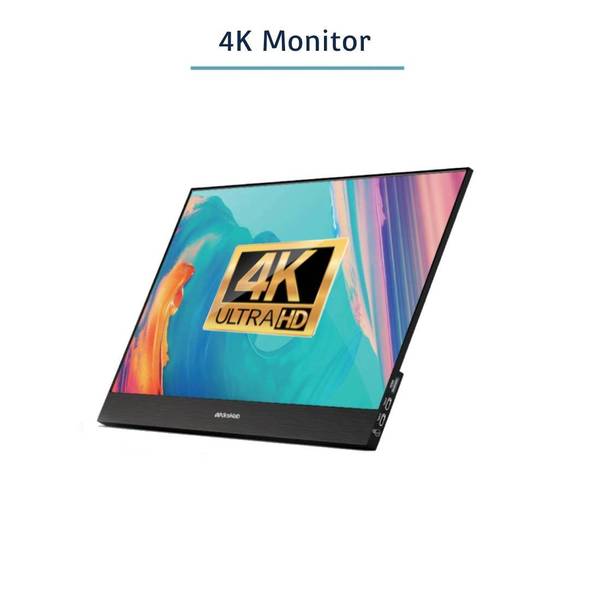 If you're looking for a portable monitor that seamlessly moves between your office and entertainment combo, look no further than the Desklab Ultralight Portable Touchscreen Monitor. With a 4K or 1080p resolution, this display will be large enough to take on presentations as well as watch movies without having to hold it up with your hands. This touch screen monitor is lightweight and thin so easy to transport anywhere while also being airtight with cables in terms of compatibility: any operating system, device, or software can use this versatile full-blown touchscreen! Be one step ahead of the game by investing in this ultralight monitor today!
Its powerful 4k or 1080p resolution ensures that the text is clear and crisp on the screen with a bright, true backlight. It's compatible with your cables, operating systems, devices, and softwares thanks to its plug-and-play feature and it comes in 15.6 inches size. The thin design of this touchscreen monitor lets you take it anywhere for any occasion as well as use it for presentations or at work meetings without taking up too much space on your desk!
Elecrow 13.3 Inch Raspberry Pi Display Portable Monitor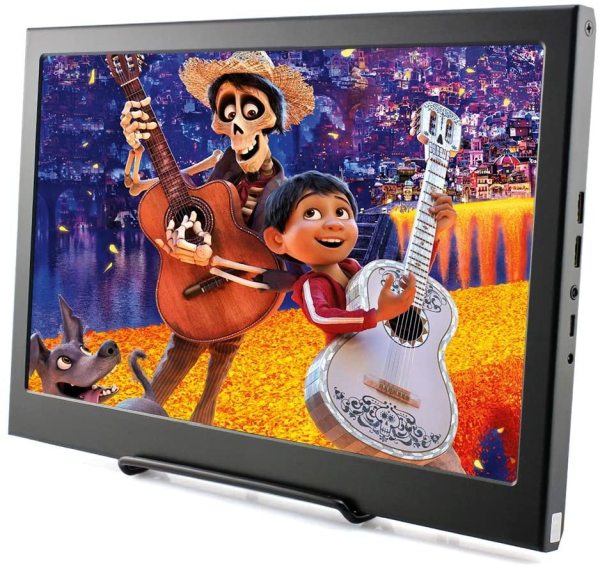 If you've become dependent on your smartphone to do most of your work, then it's probably time for something larger and more professional. The Elecrow 13.3-inch portable monitor is a great choice for developers who want access to their code anywhere at any time – without going through the hassle of bringing their laptop with them every day.
Better than a tablet because it connects up to bigger things like laptops and smart TVs so that you can hook up together and use one device or another as needed (if wifi isn't available). Plus, being lightweight means that you won't have to lug around other gear if you want to take this tiny little computer with you everywhere!! It doesn't get much better than that!
The Elecrow 13.3-inch Mini Displayport Portable Monitor is a great way to take your laptop or desktop on the go without taking up any extra space! The monitor can be connected by Mini HDMI port, and powered through your devices' power adapter or USB port. It's lightweight weight of 1.41lbs also makes this product not only easy to carry around but even more convenient when packing for flights, camping, or business trips!
Gechic 1503I 15.6 inch 1080p Portable Touchscreen Monitor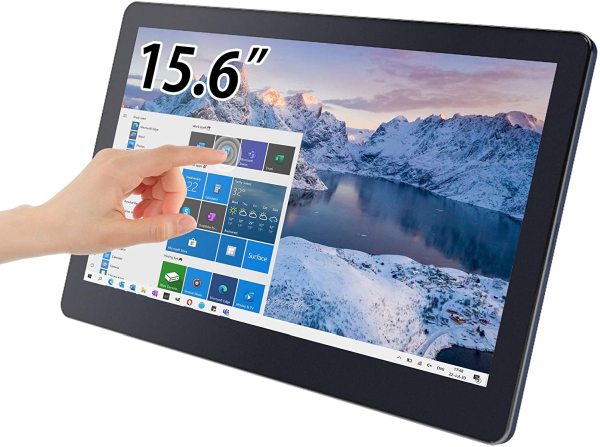 The Gechic 1503I provides a simple solution to your portable needs. The IPS panel with 1080p resolution makes browsing, watching movies, and gaming more enjoyable. When you're not in front of it the rear docking port allows you to use it as a stationary desktop monitor for better ergonomics. With Windows 8/10 touch gestures and ten-finger multi-touch support, it's easy to navigate through your device without the need of external keypad when we only know one screen on our computer screens from years back is insufficient for satisfying our needs nowadays.
Gechic barely 200g, with 15.6 inch 1080P display and IPS screen ensures that it provides perfect visual enjoyment for your digital life. The small size combined with 170 degree wide angle viewing make sense if you want modern lifestyles incorporated with portable technology rather than slave owners that follow set "good days" within an office.
With Gechic, you can interact smoothly and without interruption with Windows 8.1/10 touch gestures on its sensitive projective capacitive touchscreen! This means having a better result than just clicking away at an standard PC monitor which only offers single-finger or ten finger multitouch gestures operating system while also keeping the weight to less than that of what some laptop is in fully charged battery power!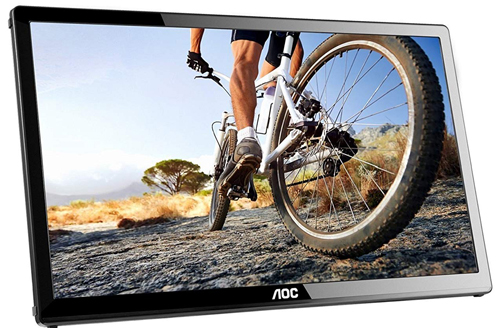 Users who are familiar with the ADC Company would be grateful with the ADC portable monitor release. This USB monitor allows you to achieve full HD experience. The USB 3.0 means you wouldn't worry about cables on the back of the monitor. The monitor's excellent resolution gives you the high quality image you would like.
The super slim design adds to the monitor's efficiency. You can use it as you perform your work anytime. The automatic pivot mode lets you use the USB monitor easily during work hours. The 16 million colors give chances to enjoy watching movies or reading. You wouldn't strain your eyes as you use this monitor due to its amazing colors.
Also, the USB monitor doesn't affect your budget, so it's a good choice to buy it today! The quality the budget-friendly features is perfect for any consumer!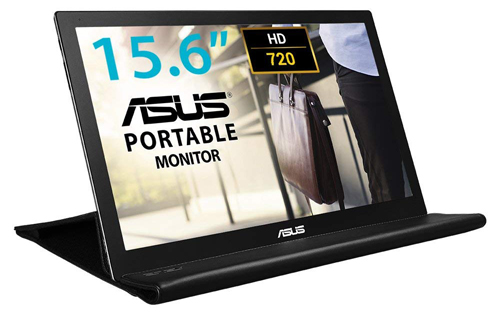 When it comes to PC parts and monitors, ASUS stands out as one of the reliable IT companies you can trust. The ASUS USB Monitor is perfect for your daily needs at home or at work. It also does an excellent job to make your gaming experience unique due to the HD experience it offers. The portability of the USB monitor allows you to achieve ease and comfort in your gaming experience.
Don't worry if there's poor light in a room. The auto lighting sensors do an excellent job to give you a quality image.  The stylish shape is perfect for users who want to have handy monitors. The lightweight features enable users to bring the monitor on their travel adventure. The ASUS USB Monitor is also compatible with old 2.0 USB ports.
Another great thing it offers is it can connect to 5 monitors using a USB regardless of the PC graphic capabilities. ASUS also offers an excellent warranty that clients would be too happy to have. Also, you can use it by equipping a Smart Case for comfortable usage.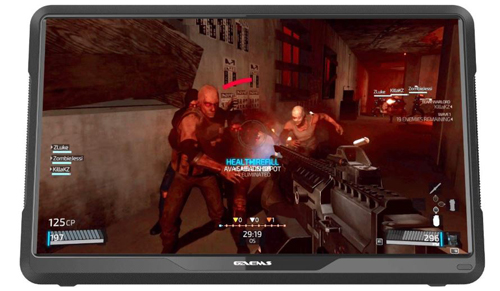 Cheers to all hardcore gamers out there! The GAEM portable monitor is the right choice for you to enjoy your gaming experience. The excellent resolution and ratio enable you to enjoy every game you play that lets you have the best experience. You can easily plug the monitor and comfortably play any game you like. The excellent rubber feet hold steady on any surface so you can always have an excellent gameplay experience. For those who want enjoyable streaming, they would like the mount feature of the monitor or a clamp or a tripod.  The glossy screen features compliment the USB monitor's sleek design
Gamers who love to experience excellent sound quality would be amazed to use the audio jack. You can use headphones that let's enjoy the full gaming experience. You can also bring it to your travels for you to experience full game enjoyment even if you're on the road.
GeChic 15.6 Inch Monitor with HDMI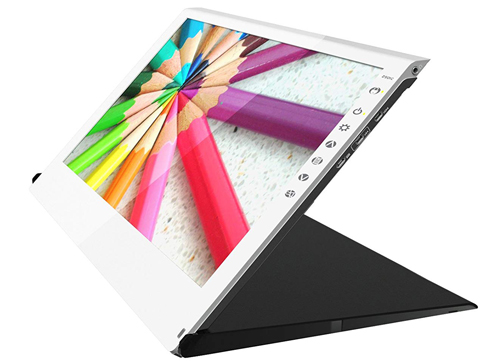 Gamers who want style and portability in one monitor can give big thumbs up to the GeChic USB Monitor. The sleek design gives you excellent and handy gaming experience. You connect this to a USB port, and you're set to enjoy an excellent gaming experience. GeChic has Real Vide that means you wouldn't experience any HD experience. But, you can still have an excellent gaming experience you would consider terrific.
The powerful display and clear graphics presentation let you see any angle of the game. Gamers would have a full blast to enjoy the game they play due to the monitor's excellent graphics. The monitor also offers viewing angles that enable you to enjoy your gaming experience any time. Also, you can carry the monitor around in your bag. From here, you would fully enjoy its usage all the time.
Since the GeChic Monitor meets your requirements, it's worthy to buy it for you to achieve an excellent gaming result. Come and check this monitor now and see the great things it can do!
AOC 16 inch LED Monitor with Case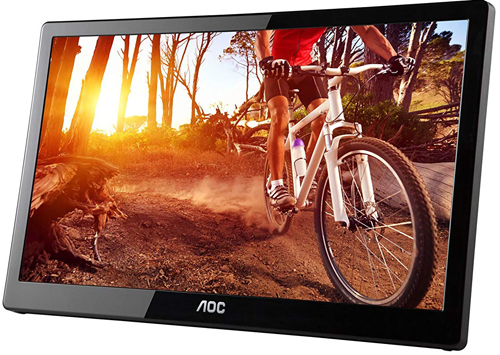 It's always good to experience Plug and Play functions when you're playing games. Well, the AOC LED monitor levels up your experience through its great resolution and ratio. The classy and sleek design allows you to be comfortable in using the monitor. You wouldn't think about cable management when you have this monitor. Why? You can easily insert the monitor's plug on a cable port, and you're ready to have an excellent gaming experience.
Its lightweight features are perfect if you're always on the travel adventure. You can put it inside a laptop's bag and it whenever you like. It's good to note that this monitor has a flexi stand that lets you mount it on a wall as long as you have the right wall bracket or arm. Since the monitor fits your budget, you buy it anytime. With a small price, you have a quality LED monitor that's perfect for your needs.
Come and buy this monitor now for you to achieve excellent results Gamers and PC users would be delighted to use this monitor at home or even at work.
If you're looking for the best USB powered monitors, you will gain satisfaction if you buy and use these top 5 USB powered monitors. Come now and experience satisfaction at its best!