With an SSD, you can enjoy more storage space, fewer crashes and faster performance as it works faster and is more responsive than a traditional hard drive. Replacing your MacBook Pro's hard drive disk is easier than you think. You only need to remove some screws or use an external SSD to upgrade the system.
How to Choose SSDs for MacBook Laptops
When looking for an SSD, you should check the MacBook Pro first to determine whether you have a SATA or PCIe SSD controller. Consider the SSD's storage capacity. Don't compromise on storage capacity as it's an important factor that determines how much use you're going to get from the device. As your files increase, you're going to require more space. Using an external hard drive can slow your computer. Splurging for extra space now is better than regretting it later.
You should also consider the SDD's reliability as well. Renowned companies usually have a good reputation for quality control and reliability of their products. The memory type should be considered as well. SSDs have two kinds of memory – single-level cell and multi-level cell. The former has a lower error rate, while the latter can store more information and is cheaper to make. Some SSDs are equipped with error-correcting features to reduce this difference. Choose which kind of memory fits your needs.
6 Best SSDs for MacBook Pro and Air
You should also consider the SSD's writing and reading speed. Disk drives are rated with a certain speed set that describes how quick it can write and read files. The range of good products is usually between 500MB/s and 550MB/s. Here are the best SSDs for MacBook Pro and Macbook Air.
Western Digital 1TB WD Blue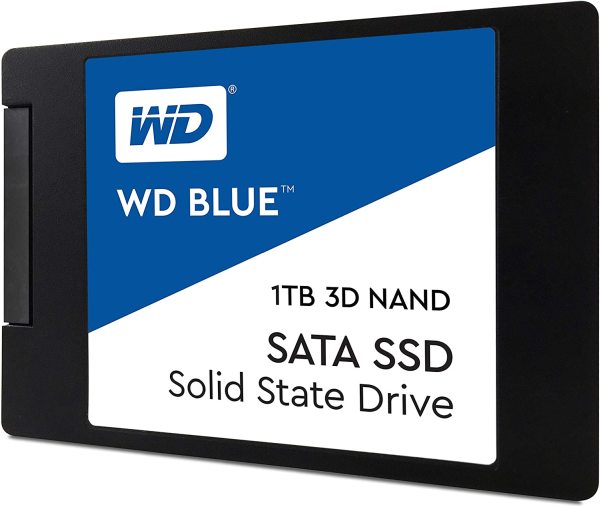 The Western Digital 1TB Blue was engineered with the most sophisticated technologies and highest quality components to deliver rock–solid reliability with an affordable price tag per gigabyte. With up to 600 terabytes written (TBW) this storage device will serve you well even in RAID configurations or as external storage experiencing heavy workloads every day–for decades.
Now enjoy up to 600 terabytes written for enhanced reliability with the industry leading Mean Time To Failure of 1.75 million hours and FIT Lab certification for compatibility with all your devices! Drive, configure and backup seamlessly with included software utilities, data recovery, loopback support and automatic environmental settings adjustments for added versatility in harsh or sensitive environments! For example: when transporting backups offsite—go ahead!
Generate a customized label from Acronis True Image HD that supports WLST command line options to schedule custom tasks even while powered down or asleep, save internet bandwidth by compressing pictures up to 10x before transferring them.
Samsung 860 EVO 500GB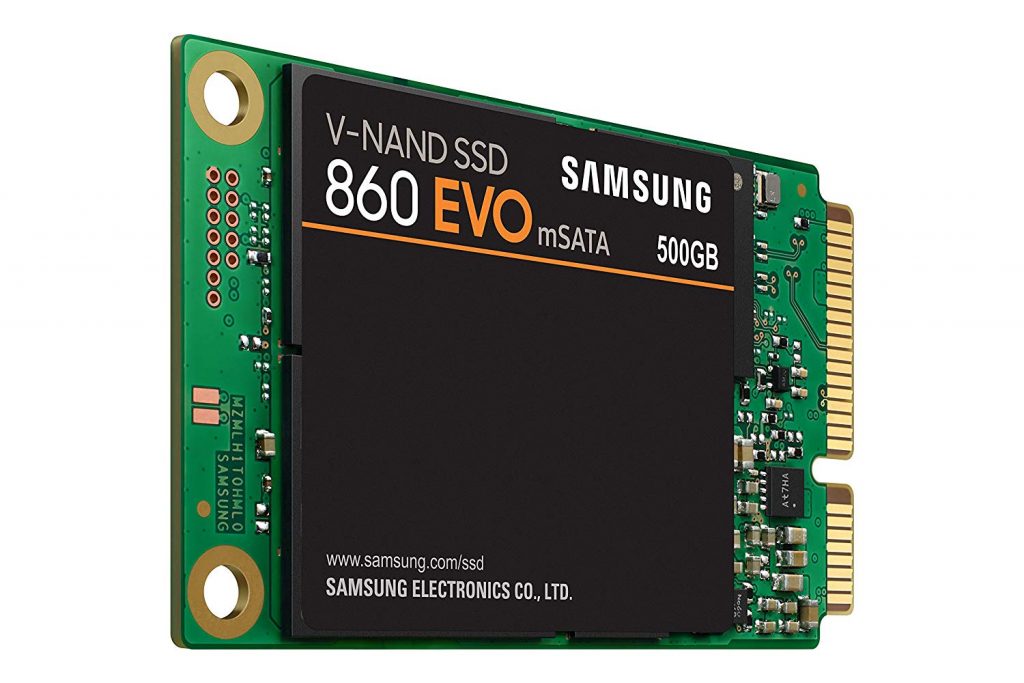 The Samsung 860 EVO 500GB is compatible with SATA 1.5 GB/s and SATA 3 GB/s interfaces. It's an ideal option for upgrading aging MacBook Pros. The Samsung 860 EVO 500GB is equipped with the newest V-NAND technology. It comes in various compatible form factors and maintains consistent speeds even under heavy workloads or multitasking.
The SSD uses the mSATA interface and works at sequential read speeds of up to 550 MB/s. It also features the Intelligent TurboWrite technology from Samsung. The SSD has sequential write speeds of up to 520 MB/s for enhanced performance and quick file transfers. The TurboWrite buffer size is now 78 GB, a great improvement from the previous 12 GB. The Samsung 860 EVO 500GB is also backed by a 5-year warranty.
SanDisk SSD PLUS 480GB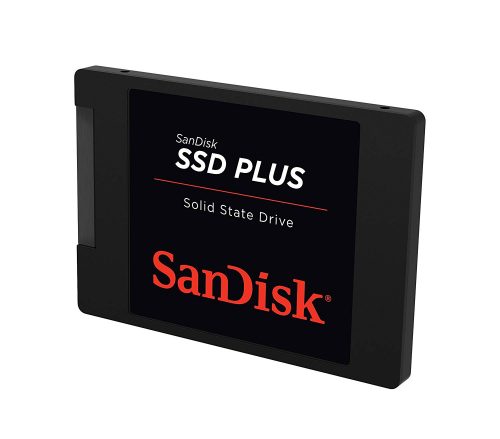 The SanDisk SSD PLUS 480GB is ideal for those who have an older MacBook Pro and want to get more storage space and improve its operation. It uses the SATA Revision 3.0 interface and is compatible with MacBook Pros made in 2012 or 2011. If your MacBook Pro was launched earlier, it might still be possible to update your device with this SDD as long it uses SATA 1.0 or 2.0. It offers 480 GB of storage space, so it has a lot of room for your videos, files and photos.
Updating your MacBook Pro with the SanDisk SSD PLUS is more cost-effective than buying a completely new device. The SSD has a substantial battery life and quiet operation. It also allows you to save and retrieve data quickly as this SSD is 20 times faster than a traditional hard drive. The SanDisk SSD PLUS 480GB has a write speed of 445MB/s and read speed of 535MB/s.
WD Blue 3D NAND 1TB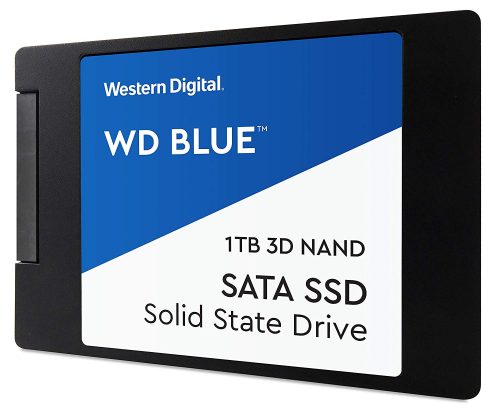 The WD Blue 3D NAND 1TB is a great option for those who are looking for a large amount of storage space. It offers 1 TB of storage space, which is enough to save more than 2 million average-sized pictures. The WD Blue 3D NAND is also compatible with Macs that feature SATA controllers. It makes use of the SATA 6.0 GB/s interface and has 530 MB/s sequential write speed and 560 MB/s sequential read speed, so this SSD delivers an excellent performance.
Thanks to its improved battery life, the SSD's active power draw is 25 percent lower than old SSD generations. You can downloadable the company's free software that allows you to monitor the status of the drive. The WD Blue 3D NAND is also backed by a 5-year warranty. You can buy with peace of mind knowing that you have chosen a product that is reliable and durable.
Samsung 860 EVO 250GB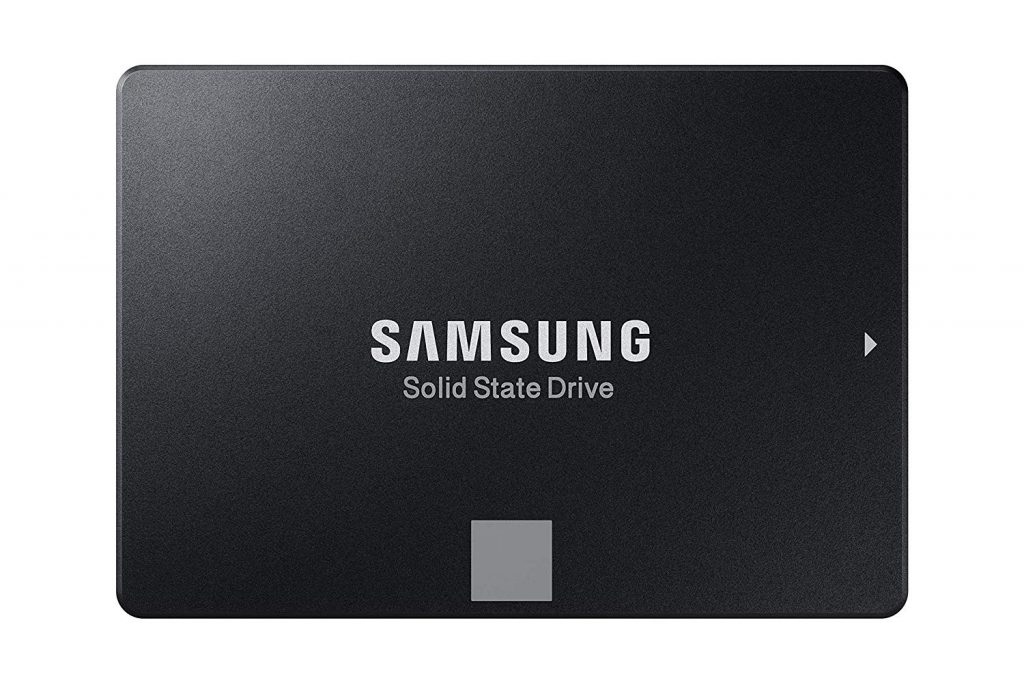 The Samsung 860 EVO 250GB uses a SATA 3.0 connection interface. It's a budget-friendly choice for those who own MacBook Pro devices launched in 2012 or earlier and want to improve the performance of their device. The SSD has 520 MBs read speeds and 550 MB/s write speeds. It offers a lot of storage space for average Mac users.
You can store HD videos and photos without any problem. If your laptop is very slow, you can solve this problem by replacing your old hard drive with this SSD. Your MacBook Pro will be more responsive even when you are multitasking. The Samsung 860 EVO 250GB is also long-lasting. It can last 1.5 million hours. You will be able to use your laptop more efficiently as it is now faster and more reliable.
OWC 1.0TB Aura SSD Flash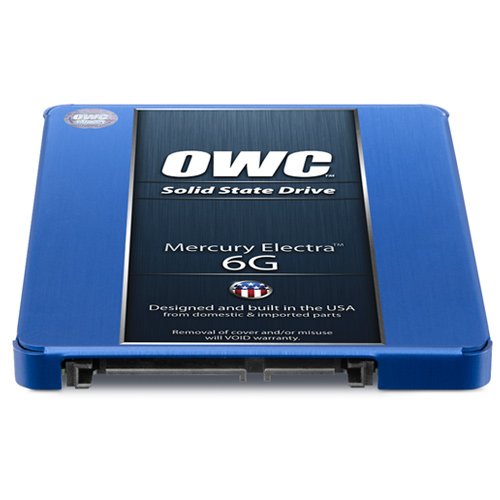 You may also want to consider the OWC 1.0TB Aura SSD Flash. Its flash storage upgrades are designed for Mac devices, so it's easy to handle. This SSD has write and read speeds of up to 726 MB/s, so it offers quicker boot-up times, less lag and improved performance. Your Mac will work just fine even when you are gaming or running large programs in the background. The Envoy Pro enclosure makes it easy to data between the old hard drive and the new SSD. The OWC 1.0TB Aura SSD Flash has a full capacity of 1 TB. 64 GB is allotted to real-time data redundancy and error correction. The SSD offers 960 GB of usable space. Since the OWC 1.0TB Aura SSD Flash includes an enclosure, your old hard drive can still be used as an external drive.
Choose the SSD that best fits your needs and budget.