If you are a business owner, then it is likely that you have some sort of mobile printing need. With the increase in smartphones and tablets, there are more and more people that want to print information from their phones or tablets. This can be done with an app like AirPrint for iOS devices or Google Cloud Print for Android devices. However, if you don't have access to any of these options, then your next best option is to find a portable printer! Here we will discuss the best portable printers that will work well on both Android phones and iPhone models.
What to Look For in a Portable Printer for Mobile
Printing from mobile devices is not as easy as it sounds! You have to find a printer that can connect wirelessly, be small enough for travel, and produce high quality prints.
We recommend the following features in order to effectively print with your smartphone or tablet:
Wireless printing capabilities – There are a few types of printers that can print photos with your phone. Some use physical connections, like USB ports, while others use digital connections like Bluetooth or Wi-Fi. The printer you want to buy will work with both iPhone and Android devices, but not all do. So make sure before you buy the printer that it works with your device.
Small size – Not all types of printers are portable, and not every printer is small enough to fit in a backpack. The type of model you want typically depends on the size of paper that it can print out.
High resolution color prints – Everyone wants to capture the moment with highest quality possible.
Some other helpful tips are: having built-in battery power so you don't need an outlet nearby, weighing less than four pounds, being able to print without a computer, and printing in draft (low quality) mode.
5 Best Portable Printers for Android and iPhone
Now that you are aware of these important features for portable Android-compatible printers, we'll take a look at the best options available out there today!
HP Sprocket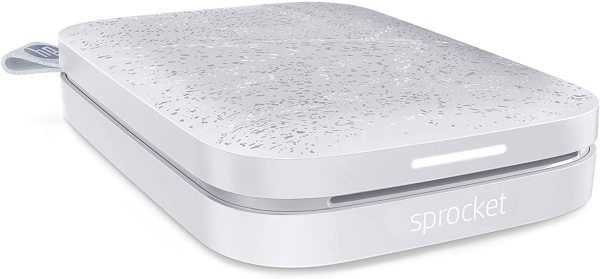 Do you love capturing your adventure with a smart phone but feel like you can't quite be in the moment when someone else is taking photos or video? Get one of these HP Sprockets!
Instant photo printing on the go without having to worry about orientation, size, battery life, backing supplies – this all-inclusive smartphone-sized printer will give you 2×3″ sticky back prints and should easily slip into any pocket.
The ink cartridge has enough for 25 sheets which is plenty for most adventures. Silently print at home while no one wakes up (or anywhere), and use the LED light bar where required so that it's clear whose photo is printing.
The Sprocket 2×3″ sticky backed photo paper lets you print any one of your favorite adventures on the go – and it's made for Luna Pearls and smartphones so it fits in your pocket or purse, which means there's never any excuse not to capture those golden memories right then and there.
Canon IVY Mobile Mini Photo Printer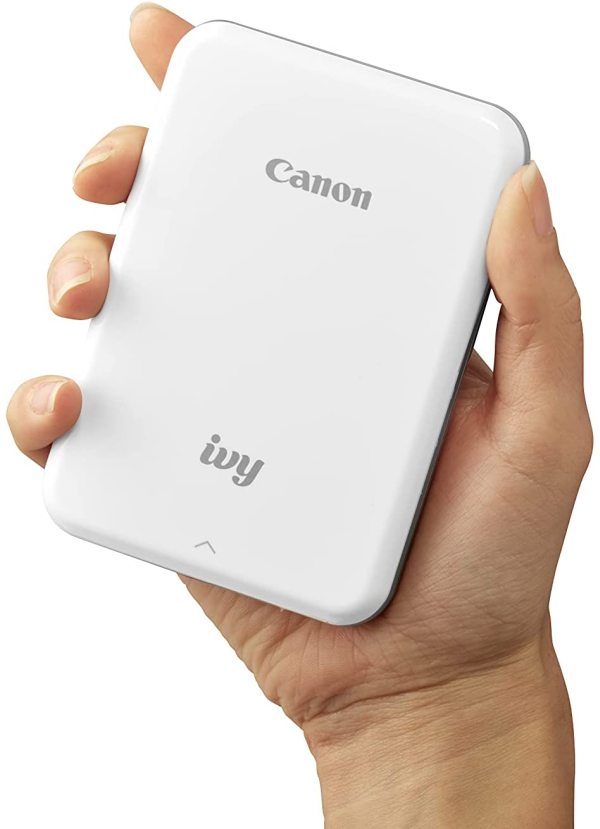 The Canon IVY Mobile Mini Photo Printer is a portable, compact photo printer that is great for many different occasions. The Bluetooth and App allow users to easily print photos from their old social media posts or email links!
With the included peel and stick backing, your phone pictures are now available in physical form. Thin enough to slip in any pocket this mini mobile printer will ensure you always have a set of memories on hand at all times.
Print from Bluetooth and social media for a perfect blend of portability and quality, in which case you can be able to enjoy 3" x 2" photo prints. Portable enough to take anywhere, this micro printer also includes peel-and- stick backing for quick attachment to cards, picture frames, or journals – just like a business card! With high resolution at 314 x 400 dots per inch, these little guys are guaranteed not to blur when traveling – so get one while they last!
Fujifilm Instax Share SP-2 Mobile Printer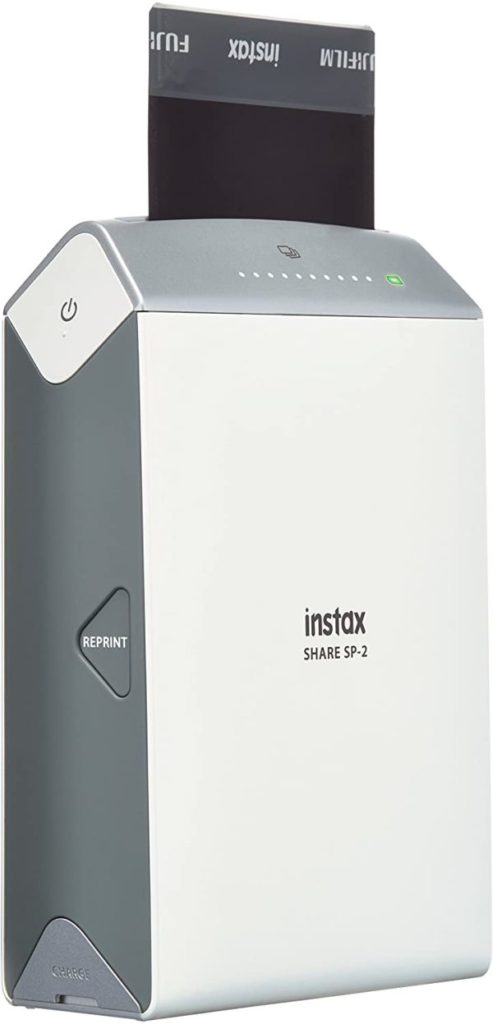 Combine the convenience and portability of selfies with the gamified aspect of Instax photography! The Fujifilm INSTAX Share SP-2 Mobile Printer lets your smart device capture memories for print in just one touch, giving you instant gratification. Create high-resolution images for smaller spaces through a detailed laser exposure system which takes 10 seconds – half the time it would take to print from an iPhone without this handheld photo printer!
Available in silver and gold tones, this compact camera fits in any bag or purse and operates flawlessly within a range of +5° Celsius to +40° Celsius / 41° Fahrenheit to 104° Fahrenheit. Add more creativity by playing games like detective mode, selfie mirror, or hand painting mode where you can turn your photos into unique works of art!
With a high resolution of 800×600 pixels, prints can be reproduced on 320dpi to feature clear pictures with gradations, expressions and more. Plus, this mobile printer includes an incredible 10 seconds from data transfer to output while still using 256 levels per color (RGB).
This is the perfect gift for anyone who loves to capture and share their life as it happens, on-the-go!
Prynt Pocket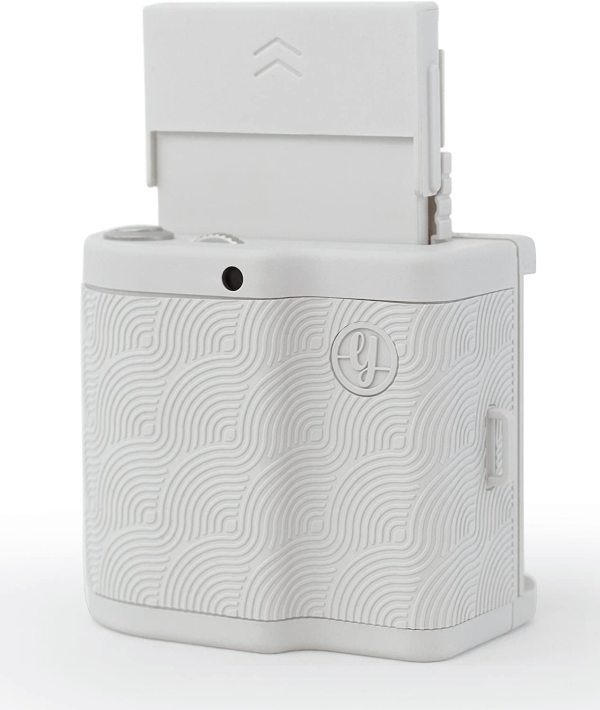 With Prynt Pocket, you'll never miss another life moment again. Now you can take instant photos anywhere and turned them into memories that last a lifetime- it just takes a snap of the shutter button!
When your special moments demand more than an Instagram post or Snapchat filter, grab traditional camera gear and pack up the car with all your camping equipment. Nope nope nope – if all you need is an instant photo of those magical childhood days by the pool to show to friends later in life without any fuss what so ever then Prynt Pocket is for you.
At half the size of our original case, Prynt Pocket packs easily in your backpack or purse with plenty of room left for snacks and other stuff.
KiiPix Portable Portable Printer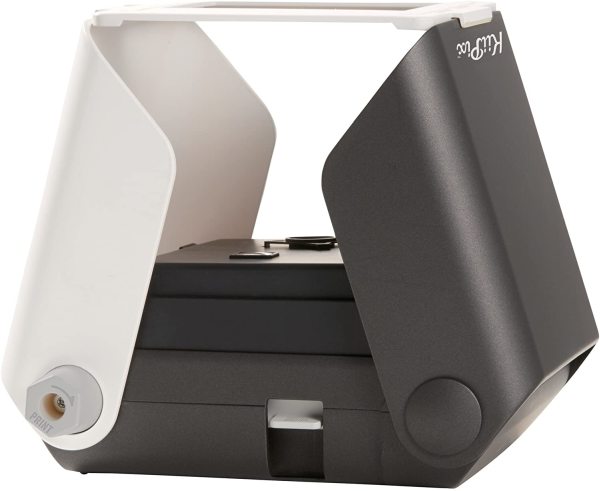 The KiiPix photo printer is the perfect solution for anyone who needs a quick print of their favorite mobile photos. This versatile little scanner prints straight from your phone and works with ANY smartphone! The most portable photo printer yet, the KiiPix folds flat for easier travel. It's easy to use – all you do is place film, place phone, and print.
No need to even carry around an instant camera because this kit has everything you need: just make sure you have FUJIFILM Instax mini film on hand (sold separately). Add filters or red-eye removal before scanning your chosen photo onto the tiny 8″ x 10″ films that are classic and will get lots of likes! Completely intuitive, this easy-to-use printer is perfect for any occasion and can be used over and over again.
The KiiPix is a portable photo printer that connects to your smartphone wirelessly, so you can print photos with the simple push of a button. Snap some priceless memories and import them onto your phone, and then pop the paper in the slot for instant gratification!