Just like in any other gaming aspect, the Playstation 4 can also be pushed even farther with the right set of accessories. Here are the 10 best PlayStation 4 accessories, as well as their uses.
Thrustmaster T300 RS Steering Wheel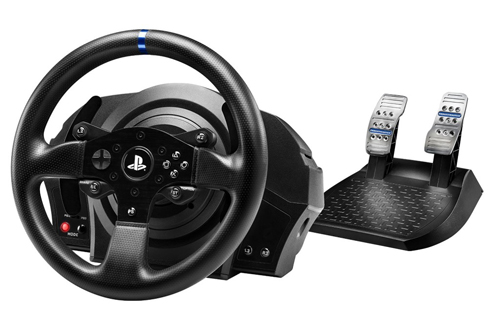 The funky steering wheel is based on solid motors that increase or decrease their resistance based on your movements. In other words, its primary goal is to provide a top-notch driving simulation. Racing games have never been more realistic. Plus, this steering wheel is not only for PS4, but it is also compatible with PS3 and Xbox One. The exquisite adventure gains in notoriety if you also match it with the pedals. They are included in the package.

LETECK PS4 Console Vertical Stand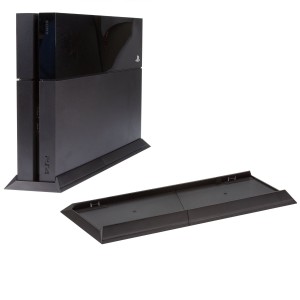 The vertical stand is likely to become the central point of your gaming experience. It is stylish, sleek and good looking. It is also sturdy, so you are less likely to tip it over. It becomes an integral part of the gaming room and can easily blend into the decor. Sooner or later, you will not even notice it anymore. The vertical stand does not add to the functionality of your console though. Instead, it is an investment in the design of your gaming room.
Turtle Beach Elite 800 Headset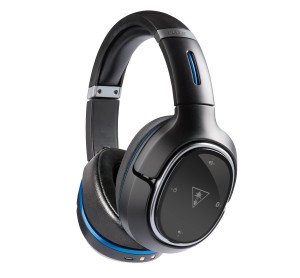 Although the console comes with a solid mono handset, there are plenty of innovative headsets to make your gaming experience more exciting. The Turtle Beach unit is among the 10 best PlayStation 4 accessories due to the audio quality, surround processing and digital signal processing. The wireless connectivity is another major advantage too. These headphones are compatible with all kinds of devices. Therefore, you can just as well take them outdoors. They look stylish enough, so no one will point fingers at you anyway.
StarTech 10-Feet Micro USB Cable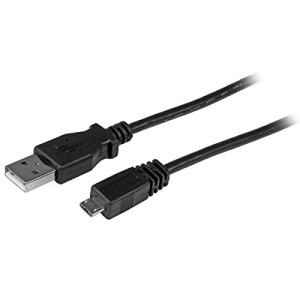 If there is one thing everyone dislikes about PS4, that is the small USB charging cable. Chances are you cannot really game while recharging the unit, unless you adopt an uncomfortable position and you move the charging slot closer. Luckily, this cable measures 10 feet and can add to your convenience. Forget about making adjustments only because the original cable is too short. Skip the discomfort of waiting too. Just keep your adventure going while recharging the console.
Netgear WN3000RP-200UKS Wi-Fi Extender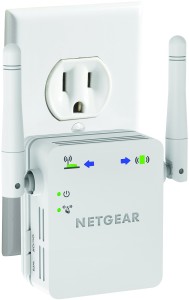 Unless you have an iron connection, you will probably notice that Remote Play or Netflix tends to lag and even stop working regularly. At this point, a Wi-Fi range extender is a must. Since the console does not come with the ultimate Wi-Fi technologies, it only supports the "n" standard. Sure, the "ac" standard is more powerful. However, gamers can easily overcome this minus by extending the range and outweighing the connectivity issues.
DualShock 4 Controller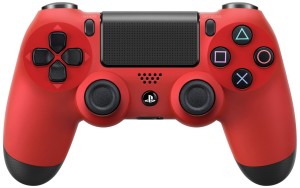 Unless you live in a cave and you got no friends, chances are you will want to enjoy the console with your friends or family too. At this point, one or more controllers are some of the 10 best PlayStation 4 accessories, so get some extra. There are more controllers compatible with PS4 in commerce, but the DualShock 4 one is by far the most advanced and ergonomic unit. One or two extra controllers should be more than enough.
PS4 Camera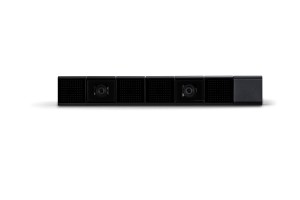 Most people cannot really understand what to do with a PS4 camera, yet it represents one of the 10 best PlayStation 4 accessories. The good news is that this model comes with a built-in microphone too, so you can address voice commands without any headsets. Turn the unit off, run games and navigate with nothing but your voice. If you run a vlog, this camera is even more attractive because you can stream your reactions online. Of course, this accessory is not a must, but it adds to the overall experience.
1TB SSHD
Games for PS4 are large by nature. Unfortunately, the console is not large enough to support all of them. With only 500GB of storage memory, chances are you will reach to an end before you even realize it. At some point or another, you will need to uninstall games in other to make room for others. Do not wait until the lack of space becomes an inconvenience, but invest in this quality 1TB hard drive and double up the available space right away.
Nyko Smart Clip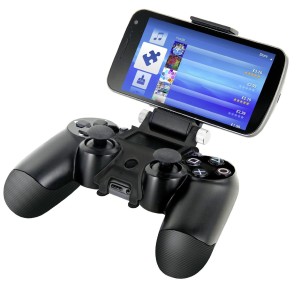 PlayStation has an application for smartphones too. However, hand gestures may not be too comfortable when it comes to matching the two devices. That is when the smart clip kicks in. This clip basically builds a bridge between the application and the controller. It attaches on top of it and it holds the smartphone with no issues at all. It looks good and sophisticated, but it also comes in handy to keep an eye on the smartphone or perhaps look for some tips or solutions over the Internet.
Sony DualShock Charging Dock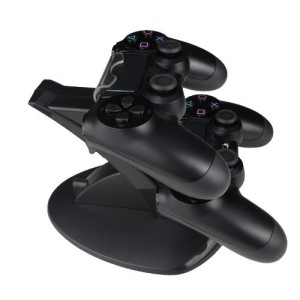 The DualShock charging dock just could not miss from the 10 best PlayStation 4 accessories. There are numerous charging docks out there, including many copies too. Sticking to the original thing will underline quality and reliability. One dock can take two pads. The good news is that you do not need to stick a cable into the PS4 all the time. Second, you keep the pads organized. Every gamer knows how daunting it is to plan a gaming session, only to spend half an hour finding the pad. Such things can be quite frustrating.
Conclusion
As a short final conclusion, having a PS4 and a TV is not everything. Your gaming setup might look complex now. Sure, you can enjoy your gaming experience with nothing but these systems, but leveling your experience up demands some top-notch accessories. From racing steering wheels to charging docks, the 10 best PlayStation 4 accessories will make your live easier. You can probably find plenty of cheap alternatives or copies online, but they are likely to give up on you before you even get used to them.