Android apps are something that can make a smartphone better. As a matter of fact, without them, these devices would be regular phones, nothing more. But, the trick is in finding the best app out there. Now, we will reveal the 10, best apps of August.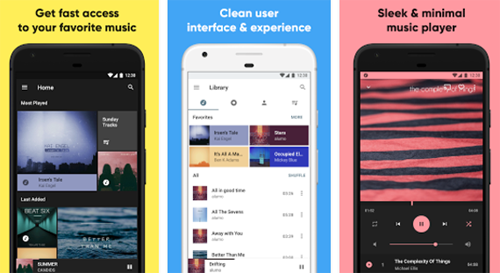 Style Music is a music and radio player. It is user-friendly, has 50.000 radio stations to offer and it is a much better alternative than stock apps of the same type. Some of the available features include lyrics and Google Cast.
Daily Blends: Simple Green Smoothies
Smoothies have been known for astonishing health benefits. The app has a huge database (updated frequently) where users can get the recipes for the best smoothies out there. Browsing, filtering and searching for a specific smoothie is all possible.
The ultimate app controller. It comes with additional input methods, app monitor and plenty of other features. The goal is to increase a productivity of a user, by providing a user-experience which is similar to a desktop computer.
AT&T customers now can use this app in order to display their IP flexible telephone number as a caller ID. Checking the call history and other features, standard for conventional call-based apps are included. The app works only with AT&T protocols.
Now kids can get the most from YouTube. The app allows them to browse and enjoy videos which are specifically optimized for younger ones. All of them are safe, but still, a user can flag one if he finds it inappropriate.
Kaspersky Secure Connection: VPN service
The app in question encrypts the data sent and received from your smartphone. It is used to provide online safety and to protect the privacy. You get 200MB for a free version.
KetoDiet is the best way to change your diet and lose weight. It includes recipes, planner, progress and etc. The accent is on changing the lifestyle, not losing weight as soon as possible.
Convert anything you want with this app. Volume, speed, weight, temperature and etc. are all available. Take a look at the user interface, it is one of the best on Google Play.
Now, all didgeridoo players are able to create impressive tracks using this app. It features an intuitive design and countless possibilities. Creating outstanding tracks is possible after you take your time in practicing the app.
Personalizing a smartphone is much easier with the help of this app. It is developed for Sony devices (Z3, Z4, Z5 and etc.). There are a variety of colors, icons, and graphics to choose from. As a matter of fact, there are 300 graphic assets implemented into the theme.