As women get old, they are very conscious of their physical and mental fitness. This topic will give you the 20 best hobbies that every woman can do and the benefits that they can get from it. For the beginners, any hobby that needs physical actions can make you live healthier and stronger. And guess what, there are also some hobbies that you can do that will benefit you not just emotionally but also mentally. But in real talk, any hobby will give you challenges and require your concentration.
Hobbies are a great way to unwind and enjoy yourself, but they can also be used as an outlet for creativity. For example, the art of knitting is not only enjoyable for many people, it can also provide a sense of accomplishment when you complete your project. There are so many different hobbies that can help you relax and find some peace in your life; it's important to find something that suits what you like best!
After a long day of work, it's nice to have something that can help you relax and clear your mind. There are so many different hobbies out there for all types of people! Whether you enjoy knitting or playing video games, there is an activity to suit just about anyone's interest. Below we'll go over some of the best hobbies for women; hopefully one will sound like the perfect way to spend some time with yourself this week.
Why women should consider pickup a hobby?
Women are often expected to be the primary caregiver in a family. They may feel like they don't have enough time for themselves.
Hobbies can help women find their passions and make friends with other people who share those interests.
Hobbies can also give them something to do when they're feeling bored or lonely, which is especially important for single mothers.
A hobby could even lead to a new career path!
It's important that women take care of themselves so that they can take care of others too!
Top 20 Hobbies for Women
It's important to find what type of hobby suits you best – whether it be going on hikes every weekend or reading books in your free time. The following are the top 20 best hobbies that every woman can do to become physical, emotionally and mentally fit.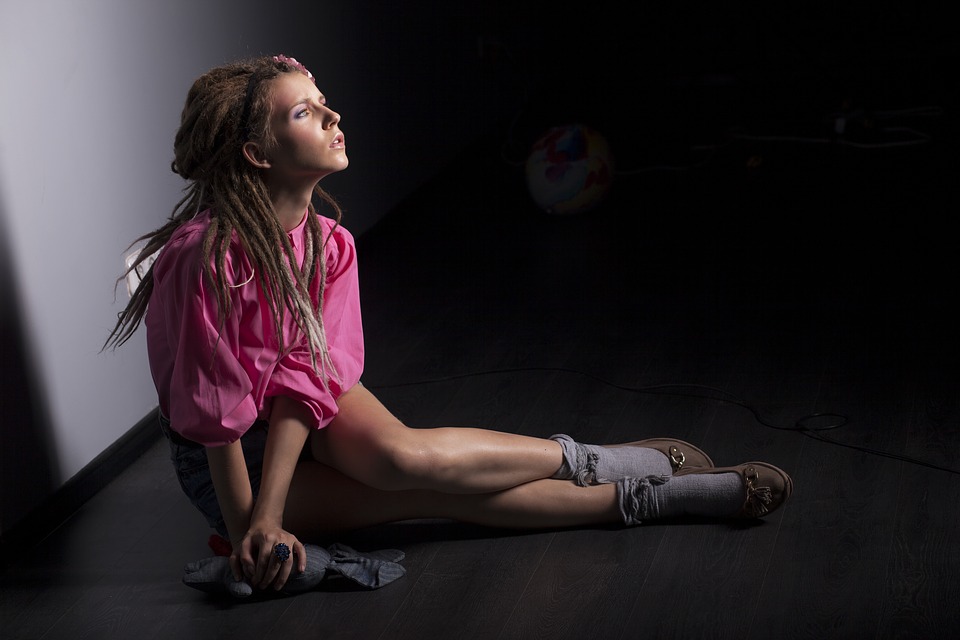 Acting is a great hobby if you enjoy being on stage in front of crowds. You probably think that this hobby will make you an amateur or a professional artist. There are lots of acting classes that you can enroll in. And some of them are classes that are meant to have fun, and some of them are intended to train your acting skills.
Acting can help to build your confidence and it will also make you feel like less of an introvert. An acting class may be for you, or alternatively there are many online tutorials that teach the ins-and-outs of how to act. This hobby will make you feel more confident about yourself.
Bowling is a hobby that is men-centric, but it was wrong. Indeed, there are lots of women who enjoy playing this kind of hobby. Yes, when you play this game, your nails must be cut short. Bowling is considered as an enjoyable activity. By doing this hobby, you can play plenty of intelligent and funny players.
I am sure that every woman loves to dance. I think ballroom dancing is a great hobby that you should try. You can dance ballroom with or without a partner. This hobby will enhance your dancing skills.
Biking is a form of hobby and a form of exercise. This hobby differs from other hobbies because it will give you some fun and will enhance the capacity of your joints. You can do biking anywhere that is not too dangerous for you.
If you want to be a collector, you should know first what particular thing you want to collect. This hobby will give you fun. Collecting is a process of appreciating the beauty of the things you are collecting.
Cards
The bridge is one of the most famous card games that you can play. But there are also other games that you should learn using the cards. Card tricks can also be your hobby. This will give fun for you and your friends.
Belly dancing is a sexier kind of dance when compared to ballroom dancing. This hobby will help you to achieve the shape of the body that you want. This will also boost your confidence.
Cooking can be your hobby as well. It is fun and can make you feel relaxed. When you are a veteran on cooking, you can now experiment with different dishes that can be your way to earn lots of money.
Embroidery is a favorite hobby that every woman do from the 1950s until now. This can be your perfect hobby if you want to enhance your creative skills.
Embroidery is a calming, therapeutic hobby that most people will be able to find success in. A free embroidery pattern can provide hours of entertainment as well as an original piece for your home! As long as you have some thread and needles then all you need to do is practice when you're not busy with work or school. Practice really does make perfect so try every day if possible!
There are many different types of projects that one could complete through the art of needlework; sewing on patches, making name tags, adding appliqués onto clothing, stitching custom baby clothes – there's something here for everyone interested in this craft.
We all know that we all have the talent for painting. This is your perfect hobby if you want to spill out all of your feelings. This will give you the satisfaction that you want. This can also be your perfect way to save some money.
Pole dancing is a kind of sport and art. This is the result of mixing gymnastics and dancing. Plenty of women love this hobby. You can do this hobby for fun purposes.
Many women become successful and wealthy just by making some jewelry. Let your creativity appear in this hobby. I am sure that you will love this hobby when you see the result of your creativity.
Public speaking can be a threat to all humans. You can surpass these threats by practicing yourself daily in front of a mirror. You can have the topic that you love to share with other people. This can build your confidence and enhance your speaking voice.
Candle making is the easiest hobby that every woman should try. By having enough equipment, you can now begin making the different scent of candles that suits your taste.
With the use of the internet, you can now learn different languages. You may not be a veteran about that language, but at least you know the basic words and correct grammars that are used. You can also know the history and culture of a particular country by learning their language.
This will make you feel relax and calm just like the hobby of making jewelry. You can begin knitting from the standard stitches and so on. This hobby will improve your mental health and avoid you from having depressions.
You may think that reading is a lonely hobby, but you are wrong. Reading will help you to enhance your vocabulary and will keep you feeling relaxed.
It is also a fun way to spend time with your family and friends. Reading can be done anytime, anywhere so you never need to worry about missing out on the latest greatest books!
The easiest place for many people to find an interesting book would be at their local library. Libraries are filled with all kinds of genres waiting just for you; mystery
You can play puzzles with your friends. This is an enjoyable hobby and can improve your creativity skills and improve your brain capacity. You can play this alone or with friends.
Yoga is a perfect hobby that you can do to reduce the stress you are feeling from your work. You can do this hobby in a place where you can relax your body and soul.
Yoga is one of the best hobbies for women. Yoga helps you build your strength, balance and flexibility all at once. It also gives you a good stretch in this high-paced world we live in! There are many ways to practice yoga; from classes with an instructor, online tutorials or even just setting up your own space in your room.
Writing can help you discover your true identity whether through writing a diary or novel. This is also your way to escape all the stress in this world. This can also improve your focus and imagination.
Everyone can sing, whether you're good at it or not. This is a type of hobby that can make your body and soul alive in just the cheapest way. This is your best way to express your feelings and thoughts.