Teachers are among the most hard-working professionals in the world. They do not only spend their working time in school but also at home as they need to do planning lessons and grading lessons.
Teachers are some of the most important people in our society. They educate and inspire our children, instill a sense of morality and creativity in them, and shape their future for years to come. It is only fitting that teachers should have hobbies outside of work that keep them happy, healthy, and growing as human beings themselves. This article will explore different hobbies you can try if you want to take a break from your school day job while still being able to make an impact on those around you.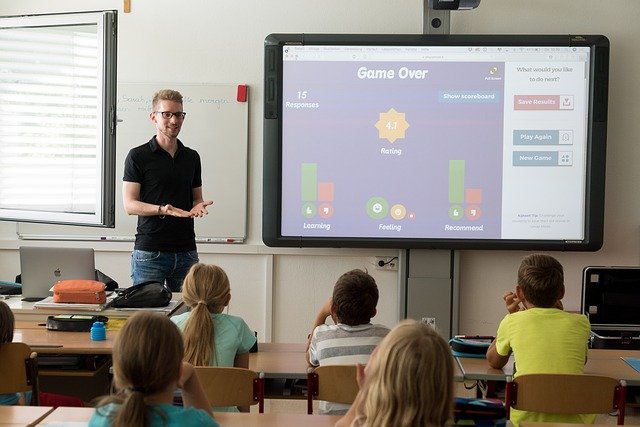 10 Relaxing Hobbies for Teachers
With all the stress and pressure that teachers experience every day, they need to have hobbies that give them a break. Below are the best hobbies for teachers:
Teachers who love capturing beautiful moments can appreciate the beauty of photography. They will not only take fantastic photos, but they can also learn the art behind it, such as editing, developing technical skills, leading lines, and composition. Additionally, they can join an online class dedicated to photography.
Photography gives you the chance to explore the world around you with a creative eye, while also allowing you to capture many of those special moments that otherwise might have gone unexplored or only remembered as a vague memory.
Digital Art
If teachers are a little tech-savvy and want to have a creative hobby, they can try out digital art. This hobby enables them to create graphic artwork and imagery with a digital device and app. From art programs on a laptop to handheld creation on a tablet, they can improve and showcase their creativity.
Painting is another creative and relaxing hobby for teachers. They can start basic subjects and then progress to more complicated ones. All they need is to get a few art materials, such as a canvas, brushes, and basic paints.
Painting is the perfect hobby for teachers who want to explore their creativity, while also learning something new. Painting is a subjective activity that allows you to express yourself creatively, and it doesn't matter if your painting looks like other people's work or not. Art in any form has been shown to increase brain activity which can serve as a good way to keep your mind sharp.
Playing jigsaw puzzles is not only for kids. Teachers can also take advantage of jigsaw puzzles. They can start with 500 pieces all the way to 1000 or more pieces. Depending on their preference, they can choose from various designs or styles, including objects, portraits, landscapes, and more.
Baking is one of the therapeutic hobbies that teachers can try. This hobby will give them a tasty outcome from their efforts. From muffins to cakes, they can choose which pastry they want to bake. Above all, they can share their baked goods to their loved ones.
Music
Music provides a wonderful way for teachers to express themselves creatively without having to spend hours creating something new every time they pick up an instrument or sign up for choir practice. Singing has been shown to improve immune system function, and music has also been linked to lowering levels of depression. Music is a hobby that anyone can enjoy regardless of their passion for it or how much they practice.
Writing
In the classroom, teachers are in charge of writing up lesson plans and grading papers from students who want to learn more about a subject they find interesting. Many people struggle with learning how to write, but it doesn't have to be hard if you seek out helpful resources online. All you really need is a computer or paper and pencil, and the ability to string words together that make sense on paper.
Writing fiction requires coming up with an interesting story and then capturing it on paper in such a way that people will want to read it. This can also serve as an outlet for creative frustration if there are times when you feel overworked or stressed out about something unexpected happening in the classroom.
Gardening allows you to get out of the house or classroom and still be productive while exploring something new in nature. You could create an organic garden at home with native plants, or you could volunteer at a botanical garden where you can help educate others about what types of flowers they are looking at.
Volenteer Work
An option for teachers looking for hobbies outside the home or classroom is volunteer work. Volunteering for charities or at animal shelters is a great way to give back to the community, while at the same time building your resume and getting involved with those around you in ways that help them on a daily basis. It also helps keep you up-to-date on current events so you can be aware of what's happening in your city.
Hiking
Hiking lets you re-connect with nature while still being able to help others who are going through difficult times. You can volunteer at local trails where people hike when they want to get away from it all, or you can help people learn how to identify plants and animals that are native to your area.
Do you want to take a break a stress? If yes, you can try any of the above hobbies. Teaching is a noble profession that requires dedicating your life to helping others, so teachers deserve hobbies outside work that can help them stay healthy and active without taking away from their responsibilities.