GoPro active cameras are some of the best and the most popular products of this kind. In essence, they offer high-quality, great features and a value for money. But, these models can be categorized according to their price/features.
High-end GoPro: Hero5 Black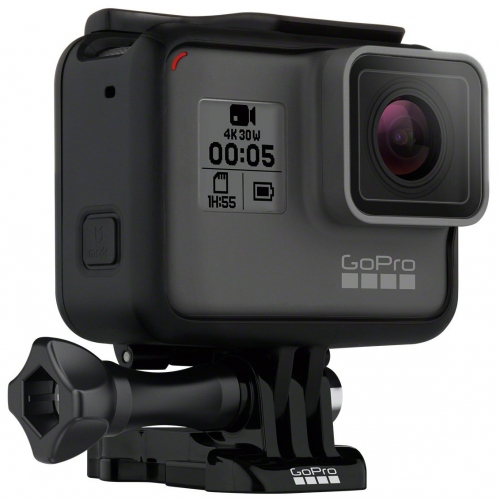 This active camera is the best of the best GoPro has to offer. It is also the best-selling model at the moment, which suggest its capabilities. The main ones include 4K resolution and 1080p videos. Slow motion is present as well. Photos will be taken with a camera of 12MP, which is sufficient if you know that the optical sensor is one of the best in the class. Controlling the camera is powered by apps GoPro offers for Android and Apple devices.
Wireless and Bluetooth are obviously standard features. One, the interesting advantage is the Super View support. It generates a cinema-alike experience and it provides advanced controls. Simple controls, nigh-mode and wide field of view are also something which should be mentioned.
Mid-range GoPro: Hero3 White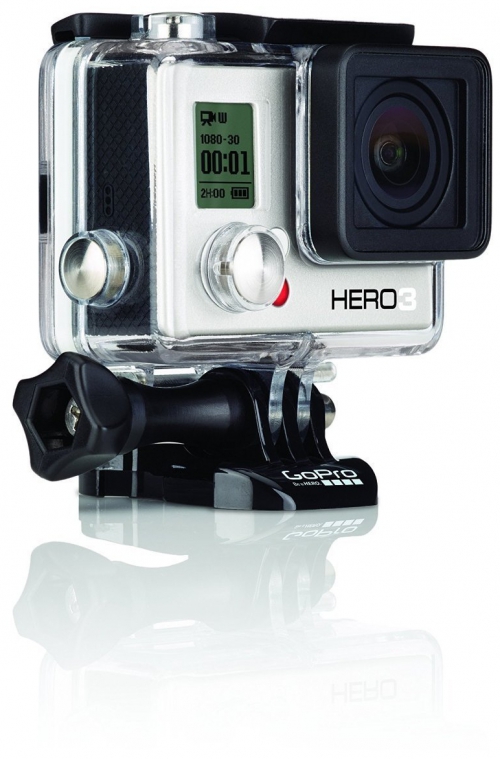 For all of you who are looking for a more affordable GoPro camera, but still with all the features you are going need, this model is suitable. It provides 1080p resolution and Wi-Fi support, which can be used for connecting with tablets and smartphones. The GoPro app is available as well, and it makes the entire process even easier. A 5MP sensor will guarantee you decent photos at all times. However, this camera comes with several burst modes.
Waterproof design allows you to push it to the limit, or more precisely up to 60 meters below the surface. Accessories have a huge importance here. The mid-range GoPro camera in question is fully compatible with the latest battery packs and with almost all other accessories this brand has to offer. Wi-Fi remote is an option as well, but only as an optional extra.
Entry-Level GoPro: Hero+LCD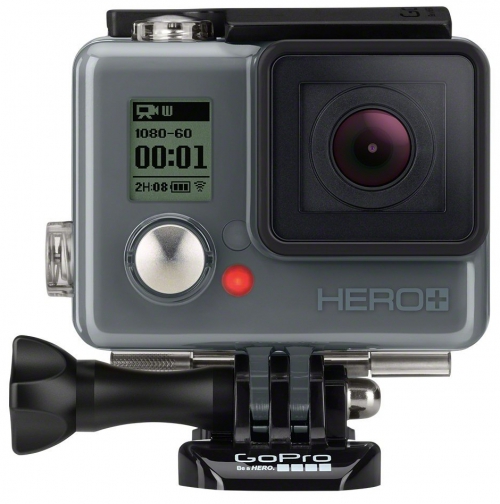 As the subtitle suggests, this is a entry-level action camera, but it still has plenty to offer. First and foremost, it is waterproof up to 40 meters and it has been developed to withstand the toughest requirements without an issue. We also like the fact it features 8MP sensor for photos and records videos in 1080p resolution. Quick View, Super Capture, Wi-Fi, and Bluetooth are worth mentioning.
Controlling the camera can be done via simple controls on the device itself or via smartphone. All Android and Apple devices are compatible with this model. Smart Remote is an option as well, but it is just an addition here. Overall, for all of you looking for an affordable action camera, with plenty of features and decent video quality, this is the model for you. Being made for beginners, it is also extremely durable and can withstand almost anything.
Summary
Choosing a new GoPro camera must depend on your budget. Luckily, this brand offers models for each pocket. The mentioned 3 cameras are the best in their ranges and they come with all the features and additions a beginner, intermediate or a professional user will require.