Sometimes, the classic couch just does not seem to tackle your necessities when interested in a long gaming session. When the seat is the last inconvenient in enjoying the game, you certainly consider getting rid of this issue. From this point of view, the best gaming chairs for PS4 and Xbox One are supposed to be solid, comfortable and perhaps enhanced with a few gaming features. This is the time to skip that boring couch or recliner and stick to the real thing.
Gaming chairs are quite diversified and come in all kinds of shapes and sizes, not to mention their diversified features. With these ideas in mind, researching your options is the key to a smart and informed choice. Then, what are the front running chairs in this industry? What should you expect from them?
5 Best Gaming Chairs For PS4 And Xbox One
X Rocker 5171101 Drift Wireless 2.1 Sound Gaming Chair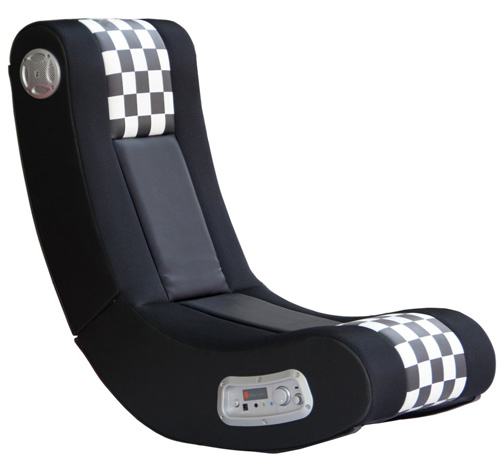 The 5171101 wireless gaming chair just could not miss from the chart. It is by far one of the best gaming chairs for PS4 and Xbox One due to its exquisite features. Racing game enthusiasts will love its capabilities from the first race. How come? Simple. It does not have any legs. In fact, you have to conduct the whole gaming experience from ground level. It does not mean that you will face any back pains or problems though. It is very comfortable and can become the favorite element among children. It is also recommended to gamers who like the traditional ground gaming style.
When it comes to other features, it brings in two built-in speakers. Also, the AFM technology with compatible woofer adds to the audio experience, while the radio wireless receiver adds to the connectivity. It is not perfect though. If you are an adult or a large individual, you might face some problems down there, yet chances are you will get used to it in no time.
Gioteck RC-3 Foldable Gaming Chair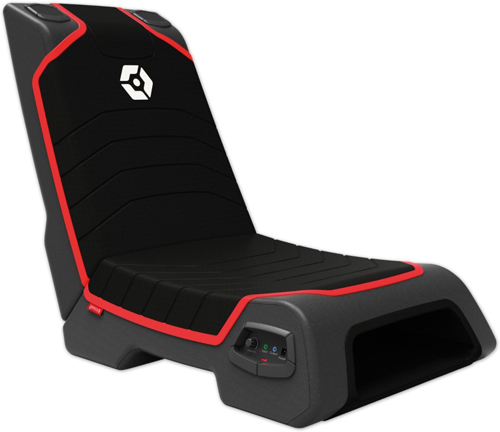 This gaming chair is excellent for those who space is a problem for. Why? Simple. It can be easily folded and stored in a different place, so it does not have to become a permanent piece of furniture. At the same time, it is extremely simple to put up. It has a wide storage area to keep the gaming accessories and controllers nearby. LED illumination adds to your experience when you play in the dark, while volume controls and plugs are easy to access on the front right side.
The chair looks simple. It does not actually overwhelm you with plenty of cushioning. However, it is comfortable and allows a relaxing position while gaming. It has a dual inclination setting, as well as TV audio connectivity settings. With these considerations in mind, it represents one of the best gaming chairs for PS4 and Xbox one. Sure, you can also use it to watch TV from the ground level.
X Rocker 0717901 Triple Flip 2.1 Storage Ottoman Sound Chair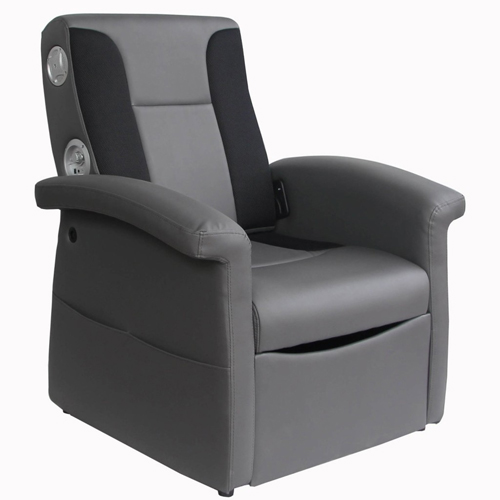 Although it is advertised to be a gaming chair, this unit is mostly a bulky gaming armchair. It is hard to tell whether this chair is designed for gaming or reading. However, the 0717901 unit has all the required features for a comfortable experience. Unlike many other gaming chairs, it comes with two large armchair rests. You also got plenty of storage space in a drawer right under the chair, so you can keep all the gaming accessories in one place. The plug-ins for RCA outputs, the subwoofer and the two speakers add to the sound experience.
Given the stylish appearance, this gaming chair can fit into any room, including your living room. It is comfortable and can push the sound experience to the next level. It is not fully compatible with other consoles though. Plus, if you want flexibility, you better get ready to push harder to move this chair around.
Cohesion XP 10.0 Gaming Chair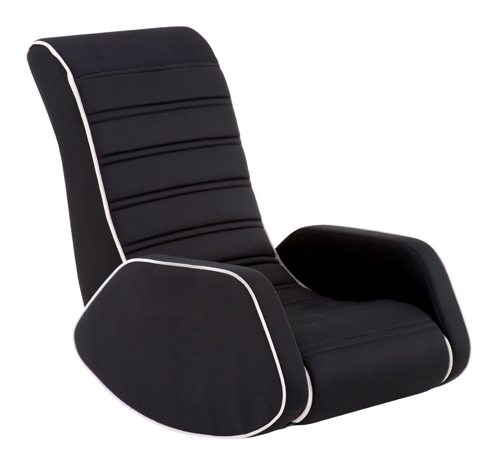 Although it does not come with any speakers, the XP 10.0 gaming chair from Cohesion can easily draw some positive attention. It is comfortable, easy to fold and has a sleek design. What else can you ask for? Sure, you want quality features as well. Unfortunately, it does not have a set of audio speakers. If you have a headset, these things are irrelevant anyway. Instead, take advantage of the arm styling, as well as the possibility to push the seat horizontally. What can be more restful than relaxing after a long gaming session?
Given the size, Cohesion's gaming chair is excellent for young gamers. It feels great and it can accommodate people of more sizes. Adult or large gamers might experience some issues though, mostly because of the size. The good news is that the simplistic design makes this chair cost efficient as well.
DXRacer Office Chairs FE08NB Gaming Chair FNATIC Racing Seats Computer Chair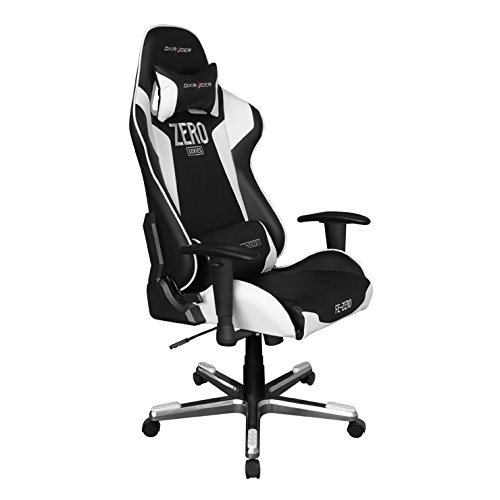 DXRacer's FE08NB gaming chair is the ultimate addition to your gaming den. The manufacturer is known for the dedication toward avid gamers, so this chair makes no exception. Its comfort is hard to describe in words – back padding, pillow cushioning and a decent size. It has armrests for those long gaming sessions, which are also adjustable. Interested in a gaming chair that can move you around? The 360 swiveling base is excellent. You can also recline the unit for the optimal position.
Wearing this chair out is a challenge, regardless of the gaming position. It also makes no difference if you sit on it for a few hours a day or half a day. Despite all these, it is extremely sturdy and offers solid head support. Its minuses are insignificant. Sure, the armchair rests may not have too much padding, but this aspect is irrelevant.
Conclusion
In the end, it is hard to tell what the best gaming chairs for PS4 and Xbox One are because different people have different expectations. Therefore, consider your potential choices before spending your money on random suggestions and recommendations.