Smart people know that the future is electric. And while we are still a ways off from flying cars, one of the best things you can do to get ready for our electrified future is to invest in an electric scooter. They are incredibly convenient and versatile, perfect for getting around town when public transportation isn't available or if you don't want to deal with the hassle of owning a car. In this blog post, we will take a look at five different models of folding electric scooters that have been making waves in their respective fields!
So a couple of reasons you might be interested in using a folding electric scooter are mobility and convenience. You can take them anywhere you go, and they won't take up much space in the car or home. They're also a great way to save money on gas – and even for those who live in an area where public transport is available, these things are still super useful for those quick errands that only require a short distance.
And of course, they're much better for the environment than an automobile.
5 Best Folding Electric Scooters
Gotrax GXL V2 Commuting Electric Scooter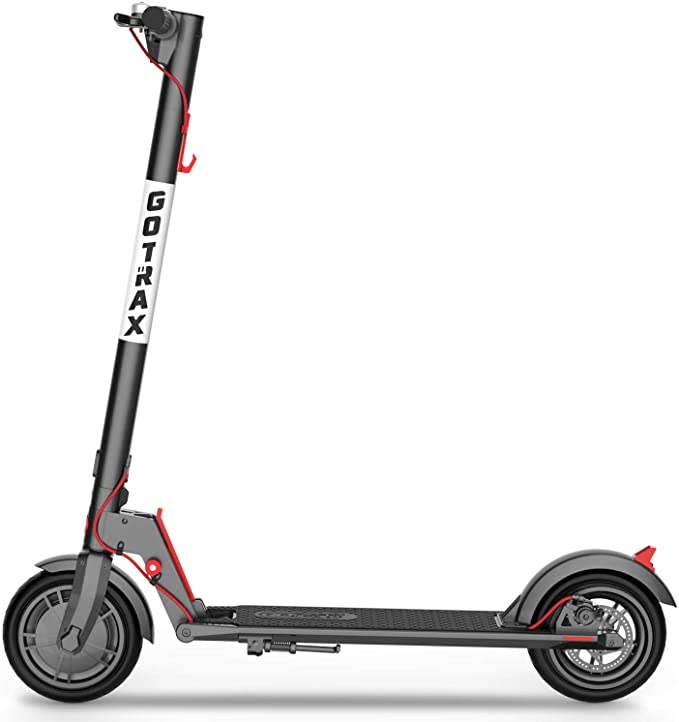 It may not be your first choice bike, but it could be the last vehicle you purchase. That's because this Gotrax GXL V2 Commuting Electric Scooter is easy to maintain, has a 250 Watt Motor for getting you to work in half the time as on a bicycle and can handle up to 220 lbs without breaking a sweat.
If that wasn't enough for you, then this also features an improved console design with an improved battery life of 36V 5.2Ah which can travel up to 12.5 miles and recharges in about 4 hours! We know it's not just bikes anymore – don't let another car take over your driveway!
The GXL V2 offers a number of modern improvements on the original scooter. The 2020 model now includes an improved battery life, updated console, folding mechanism and is backed by stringent QC testing. Enjoy high torque but low power consumption with a top speed of 15 miles per hour- great for riders who need to get quickly from point A to B.
Segway Ninebot MAX Electric Kick Scooter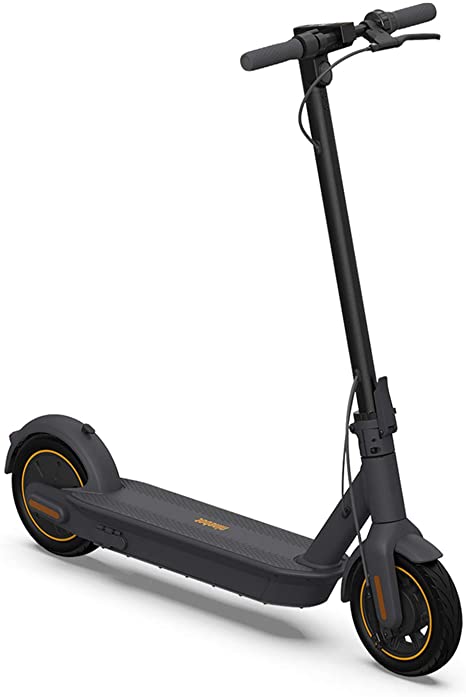 The Segway Ninebot MAX electric scooter is the revolutionary upgrade of electric scooters. It reaches a speed up to 18.6 mph and has a max load of 220lbs– which provide safety and comfort for your riding. This two-wheeled device can be folded in 3 seconds, making it easy to carry around on public transportation, store it in your car or any location you desire. The electrical system is both mechanical and electrical with its 350W motor performance reaching this high rate of speed (18.6 mph). Additionally, our Smart Battery Management System assures that the battery is safe and long-lasting for those times when you need it most because input voltage comes in at 100-240V (~ 50/60Hz).
Glion Dolly Foldable Lightweight Adult Electric Scooter with UL Certified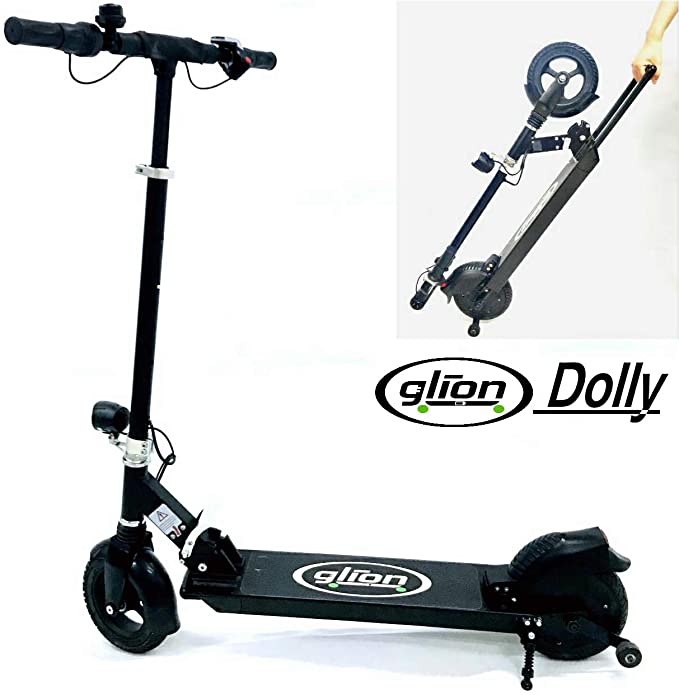 The Glion Dolly Foldable Lightweight Adult Electric Scooter with UL Certified can be used for day-to-day commute and other casual adult usage. It is not a toy, but the aircraft aluminum frame is designed so that all adults can comfortably use it everyday – taking you up to 15 miles on one charge. With powerful 250 watt (600 watt peak) DC hub motor equipped and unique patented dolly system, this scooter will always stand upright out of the way when in storage mode or being wheeled around like an average suitcase.
The Glion Dolly Foldable Lightweight Adult Electric Scooter with UL Certified would make your daily commutes safe, light on your wallet, sustainable and eco-friendly by helping you save money.
Hurtle 2 Wheel Scooter with Adjustable T-Bar Handlebar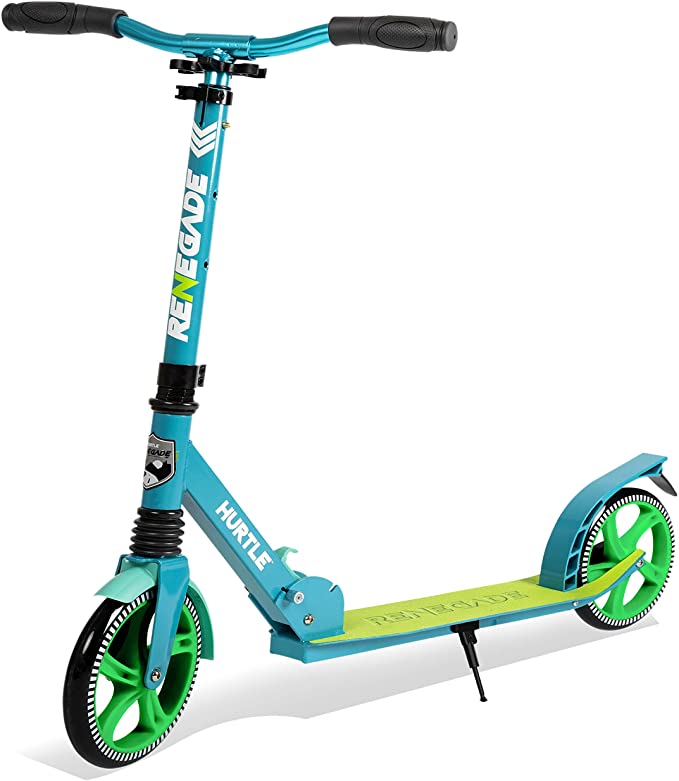 Got sidewalk miles? Hurtle is the kick scooter you're looking for to commute and explore like never before. It's tough, lightweight, and folds up in seconds into a compact size you can carry with you anywhere. With an easy folding mechanism that requires no tools, perfect glide wheels – shock absorbers don't get better than this!
This kick scooters for teens are easy to assemble too with only two quick hooks (yes they really take less than 60 seconds). Best of all the deck is made out of alloy and extended standing area so your feet are comfortable on both sides. Leave boring transportation behind – try this multifunctional cool new 2 wheel spinners. A fun way to travel faster with style – every rider rocks it differently.
Hiboy MAX3 Electric Scooter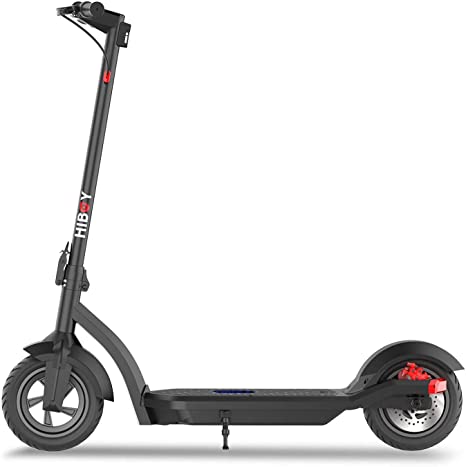 The Hiboy MAX3 is durable and reliable, yet still offers an enjoyable ride. It is equipped with wider tires to accommodate a range of terrain and bumps in the road as well as 10-inch off-road pneumatic tires that feature self-healing so you can keep on riding over a variety of surfaces without slowing down to fix flats.
Taller riders will love this scooter because it's easier to see obstacles around them while low handles make braking easy for shorter people who tend to fold their handlebars by crouching under them. The MAX3 also has two different speeds which allow more timid users or those driving up inclines to choose a slower speed for added safety. Consider this fun way to get around town on your next shopping!