Electricity is an important part of our day, but it's also a resource that can be abused and wasted. Most people have no idea how much electricity they use at home each month because their utility company provides them with estimates. However, there are some great tools to help you monitor your electricity usage in detail. This blog post will teach you about the best electricity monitors on the market today and give recommendations for which ones are right for your needs.
We'll also discuss what information these devices provide so you know if this type of product is something you want to invest in or not. Let's get started!
It can be difficult to keep track of your energy usage. Electricity is expensive, so it's important to know how much you're paying for and whether or not you are using the most efficient appliances. With an electricity monitor, you will be able to see exactly what devices are using what amount of power at any given time.
It's important to monitor your electricity usage because it can help you reduce your energy costs. Electric companies charge based on kilowatts used, so if you know how much power you are pulling from the grid each day, week, month or year then you can be sure to keep those numbers as low as possible!
5 Best Electricity Usage Monitors
Emporia Smart Home Energy Monitor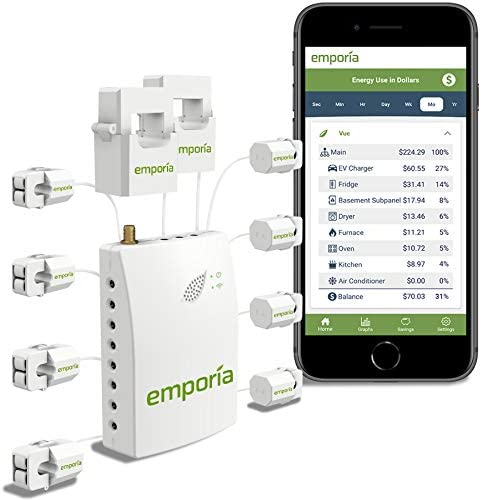 The Emporia Energy Home Monitoring System is designed for homeowners. It installs easily and reads the electric currents traveling through your home's' wires for real-time energy monitoring without damaging them.
You can even monitor solar or net metering from a single display: simply plug in a power meter, and you're ready to go! Detailed graphs outline data pinpointing the level of usage at any given time, so you'll never miss out on potential savings again.
Whether it's setting up programs to stop energy waste before a storm arrives or getting an early heads up that appliances are drawing more than they should be, this system is here to help make your life easier.
The Emporia Smart Home Energy Monitor provides 24/7 energy monitoring, so you can remain aware of how much power your house is using no matter where you are. This sensor doesn't require expensive third-party installation and includes DIY instructions for those who are handy enough to install this device themselves.
Poniie PN2000 Plug-In Electricity Usage Monitor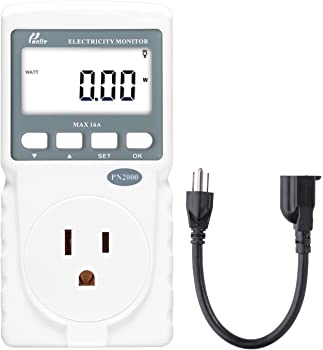 Engineered with key features for professional accuracy, the Poniie monitor is an accurate way to measure your overall power consumption. This product is a plug-in electricity usage monitor that accurately and comprehensively records the total power consumption (watts or kilowatts) of your electrical devices.
This product illustrates both energy usage numbers and voltage in watts using great detail, all while being very accurately class 1.0 within 0.1%. With this device you have access to easily monitoring with display visibility from up to 50′.
The PN2000 energizer kit includes a LCD readout that permits you to track your appliance's total power output by reading in kilowatt hr. consumed on the unit per year or throughout a day – it also tracks yearly amperage and cost!
It can be used to help lower your monthly bill by reducing on plugged-in electronics, or as an energy conservation tool for more accurate home use. Save money by starting today with the addition of this handy, yet incredibly affordable Kilowatt meter!
Eyedro Home Solar & Energy Monitor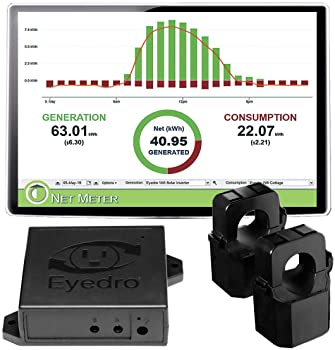 Imagine with me if you can a world in which all homes have 21st Century, clean and renewable electricity-generation systems. Imagine that these power plants use the sun's energy to generate enough energy to power our homes – not just when it's sunny outside but any time we need it! What if your home had this system? You could say goodbye forever to worrying about storm recovery costs or sagging energy prices-and hello to affordable, reliable electricity and lights that stay on.
Achieving this ambitious goal starts small: by generating your own solar electric power in an easy, cost-effective way right from your roof. One great place to start is this sleek new EYEDRO Home Solar & Energy Monitor (EYEDRO for short) which simplifies the installation, operation and maintenance of residential solar systems.
With a two 200A sensors and homes designed for 120VAC compatibility, the EYEFI-2 assists with monitoring your usage at all times of the day or night.
P3 International P4460 Electricity Usage Monitor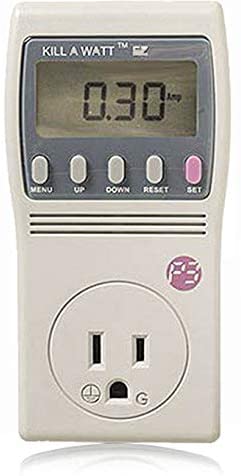 You'll see how much money you're spending on electricity in each billing period with the P4460. The percentage of accuracy is 0.2%; so if your bill says that you consumed 360 kilowatts costing $8 per unit, our meter will say 368 kWh and $8.16+. When your power goes out, this device will store all the data accumulated automatically to help you reclaim lost finances due to vandalism or equipment malfunctioning later on.
If a wire gets disconnected or blown off by strong winds, don't worry! This device also stores data for up to 8 days even without power (though we recommend hooking it up every time). So think about getting one for yourself and for any renovations projects ASAP before they really make those transfers!
Sense Real-Time Energy Usage Monitor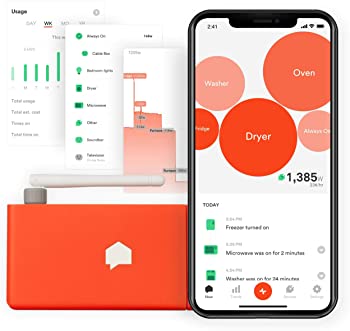 SENSE monitors and helps you control the amount of energy your home uses; Sense is intelligent, cutting-edge technology that pairs with Wi-Fi and Bluetooth. It tracks power usage to help you better plan for monthly bills, monitor your loved ones' activity when they're at home or away, stop circuit overloads before they happen leaving your family in danger, and it can even be set up as a siren alerting system for emergencies.
SENSE will change the way you think about how much money you spend on things like air conditioning versus heaters with its real time monitoring information that lets you know exactly what's happening in your home without any guesswork or uncertainty on why something random happened.