Choosing a 3D printer can be difficult, especially if you are looking for one which is capable of printing with two different colors or materials. In this article we will discuss five of the best dual extruder 3D printers on the market today. These printers allow you to print in 2-colors and 2-materials at the same time, thus giving your designs more depth and dimension than they would have otherwise!
A dual extruder is one of the more advanced features that you can find on a desktop printer. It allows you to print with two different colors or materials at once, which means your prints will have much more depth and dimension than they would without it!
This allows designers to create pieces that look like real objects rather than just flat images.
Factors to Consider When Choosing the Right Dual Extruder Printer
There are many factors to consider when choosing a desktop printer, and whether or not it has a dual extruder is one of them. Here are some of the most important factors to consider:
Price: The price of a printer is one of the most important factors to consider when purchasing it.
Size: The size matters because you don't want something that takes up too much space in your home!
Maintenance: Some printers require more maintenance than others, so having one that is easy to maintain is an important factor.
Material: What type of material do you plan on printing with the most? PLA or ABS?
Quality: How good does the printer need to be quality wise for your needs? Higher end models offer better print quality.
Ease of Use: Some printers are much easier to use than others.
Filament Compatibility: Some printers only use one type of filament, while others can work with just about any kind.
Speed: Do you need a printer that prints at a certain speed? Higher end models print much faster, but this may come with an increase in price.
Capabilities: This includes what features are included with the device, such as if it has a dual extruder or not; this also includes how many colors it can print with.
Design: You want something that is aesthetically pleasing, but also functional!
It's important to research and understand the different features before purchasing a new printer so you know what will work best for your needs.
5 Best Dual Extruder 3D Printers
FlashForge Finder 3D Printer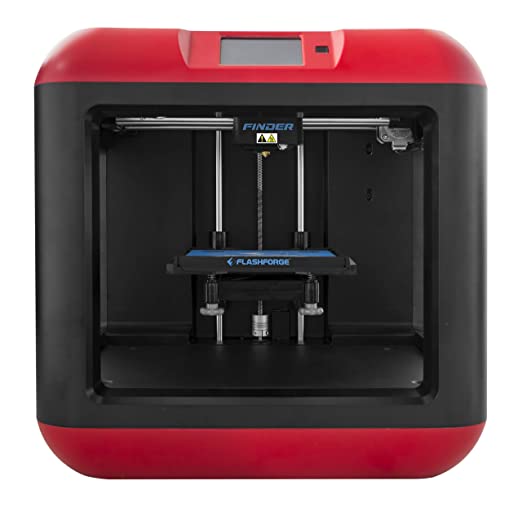 The FlashForge Finder 3D Printer are the newest and best option in a low-cost printer that is compact, easy to use, and offers great print quality. With an intuitive user interface on its large touchscreen display, its made for our customers who want an affordable machine that can hold up with constant use.
Its intuitive icons on the 3.5-inch full color touchscreen make for simple operation, while a sturdy plastic alloy construction ensures stable prints. The non-heated build plate provides you with safe printing and its Wi-Fi connectivity allows remote printing from mobile devices. Weighing just 9 pounds, the printer's positioning precision is up to 0.0001 inch on Z axis and 0.0004 inches on XY plane respectively with resolution as detailed as .004 inches, making this machine only a step away from professional quality work at home!
What makes this such a unique finder in the current market? Slide-in build plate is perfect for those looking for both high quality prints/low maintenance or flexibility with material removal without having to remove models from bed. The printers metal frame ensures stability and strength while producing professional grade prints, plus they're safe since there's no light and cannot be heated which eliminates any possibility of burns if you get too close.
Flashforge Dreamer 3d Printer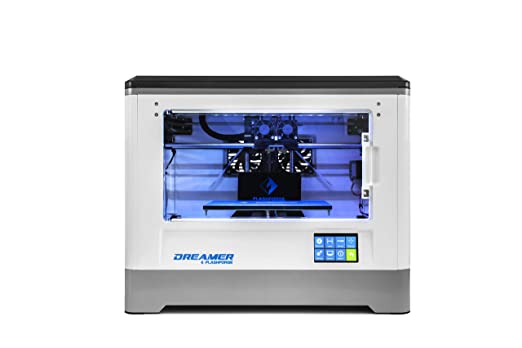 Become your own creator with a Flashforge Dreamer 3D Printer. Turn your dreams, or anything else, into tangible objects. The new self developed software has streamlined and simplified the printing process, making it one of the most friendly yet powerful printers on today's market.
High-end plastic alloy frame and body protects prints during the printing process.
Self designed software FlashPrint adjusts automatically for filament size . Compatible with Slic3r slicing.
Thin boundaries between object layers minimize loss of fidelity that occurs due to overhangs; Full manufacturer's warranty fulfilled by 3d printing experts.
QIDI Technology Dual Extruder Desktop 3D Printer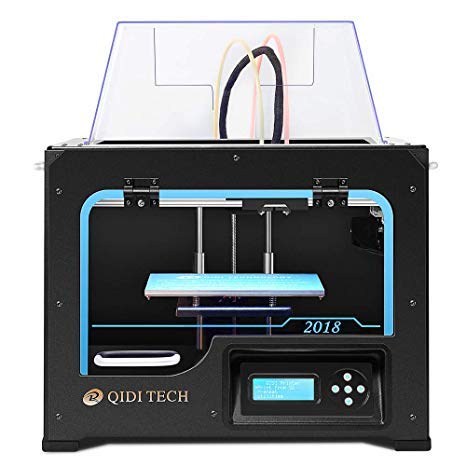 Whether you need to prototype a new invention or experiment with all sorts of 3D shapes, the QIDI Technology Dual Extruder Desktop 3D Printer is what you've been waiting for. The latest FDM technology facilitates continuous printing without any wait time like that of a traditional printer.
This simple-to-use editor software ensures easy customizations and print adjustments on your digital models for anything and everything from textiles to sculpture!
With fully metal external frame being much stronger than PVC plate or wooden frame, this product offers up an aviation level aluminum plate surface that guarantees no warping during heat process and is just as flat as can be. Being much more stable than other frames, it has an improved platform which takes away the plastic supports you'd find on other frames.
BIBO 3D Printer with Dual Extruder and Sturdy Frame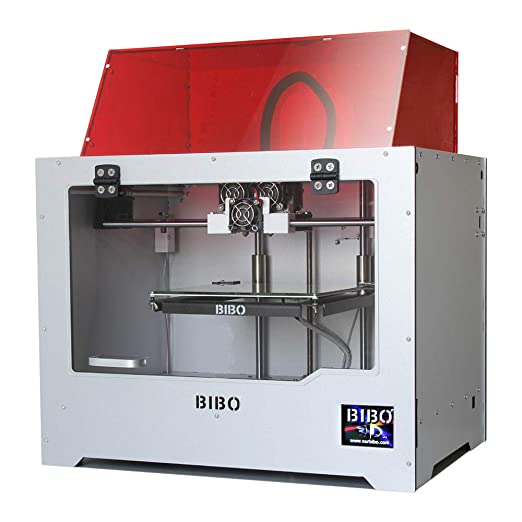 You've dreamed of owning your own 3d printer, but you lacked the space. Well, the BiBo has a sturdy frame and all the power you need to print anything from models to tools. You can connect your printer wirelessly for easy control from anywhere in the world – what could be better?
A dual extruder lets you print objects with two colors at once; a filament sensor pauses printing automatically if there's a problem so not even tangled cords will miss an important alert. You won't have to worry about running out of spools with our automatic detection system which let's it pause so you can stack in another one while printing continues. With Bibo, making things is never as complicated or as expensive again!
It can print massive, highly detailed 3D objects in record time. WIth a Wi-Fi control and an app that allow you to monitor and change settings from anywhere- this printer is perfect for any maker looking to break into industry with their invention. Judging by the dual extruders, sturdy frame, full color touch screen display… we're guessing your next big idea is sitting right in front of you.
Monoprice Maker Ultimate 3D Printer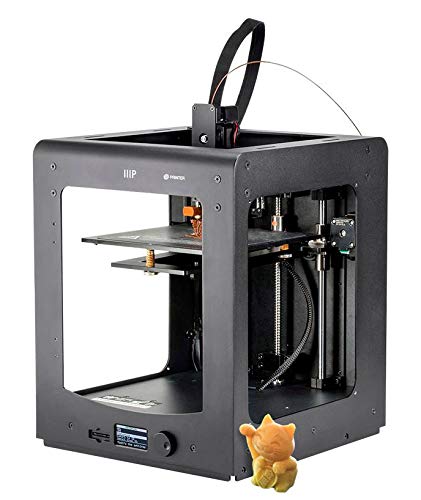 With its heated print bed and nearly limitless filament compatibility, this printer was built to go the distance. All surfaces of our printers are made with care and precision to maintain quality prints, even high-resolution models which detail fine features such as skin pores.
The extruder is equipped with an anti-jamming feature that will ensure that your print job stays in tip-top shape by preventing any jamming issues. Understandably, it can't be guaranteed perfect layering on every single model–but know that in most cases you won't have any major problems getting there! If you're wondering what type of work it would be suitable for, the Maker Ultimate will print with ABS and PLA in addition to a wide variety of other materials.