Chances are that you haven't heard much about a Chromebox before, so let's change that and tell you what you can use a Chromebox for. Whether you're tired of your old desktop because it takes too much space and is too slow or if you need an accessory to manage the tasks on your TV efficiently, Chromebox is the answer.
Chromebox is a small box that functions as a desktop and runs the prestigious Chrome OS. It has decent enough hardware for web surfing and online streaming, so basically you can use a Chromebox as a desktop that you seldom use as well as a TV device to enjoy Netflix and the likes. So here are the five of the best Chromeboxes available that you can choose from.
HP Chromebox CB1-016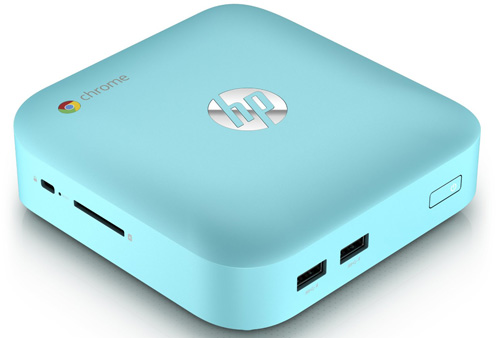 HP Chromebox CB1-016 is among the most popular Chromeboxes and rightfully so. It offers all the right specs that you need in a Chromebox.
You can connect it to your monitor or your TV or both display outputs at the same time using the HDMI port and DisplayPort given at the back of the box.
It's available in ocean turquoise color and is as small as the size of the palm of your hand. The smooth design of the Chromebox further enhances its look.
When it comes to specs, the HP CB1-016 offers 2GB DDR3 RAM and 16GB of SSD storage. It's powered by Intel Celeron CPU (1.4GHz) and Intel HD Graphics. Along with HDMI and DisplayPort, four USB ports and an SD card slot are also available.
ASUS Chromebox-M004U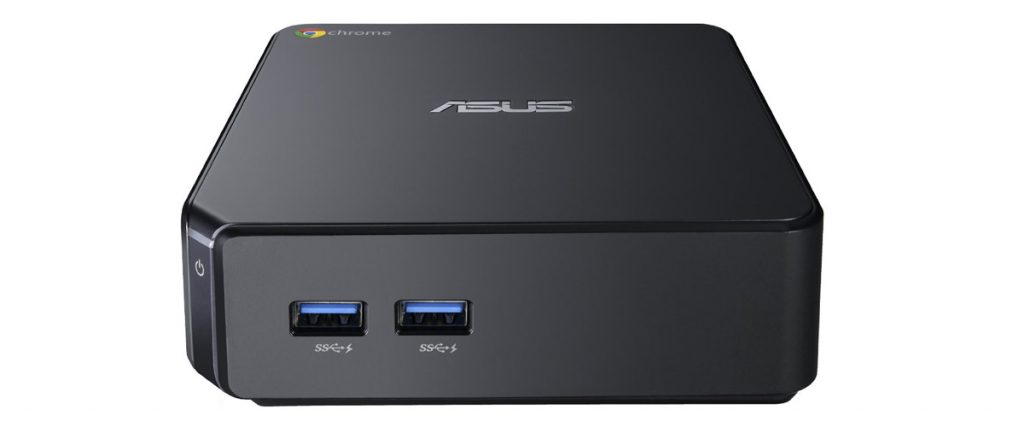 The Chromebox by ASUS stands out from the competition because it also features malware and virus protection and is reasonably priced. The design is smooth and elegant, and its lightweight build and small size make it ideal to be used for online streaming on TV.
As for its specs, the ASUS Chromebox offers 1.4GHz Celeron CPU by Intel, 2GB DDR3 RAM, and 16GB of SSD storage to give incredibly fast booting and storage. In terms of display connections, it offers an HDMI port and a DisplayPort option. Four USB ports and one SD card slot are also available on the side.
Samsung Series 3 Chromebox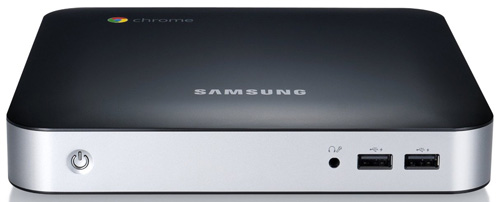 Samsung Series 3 Chromebox is the best Chromebox when it comes to specs, and the sleek design of the Chromebox means it's ideal to be used as a desktop computer or with your TV.
The Series 3 Chromebox by Samsung offers 4GB DDR3 RAM and 16GB SSD storage for quick startup and storage. It's powered by Intel Core i5 (1.9GHz) and Intel HD graphics.
Although it lacks an HDMI port, there are 2 DisplayPort connectors available as well as the standard 4 USB ports. It also offers an Ethernet port and a DVI connector for monitors.
HP Chromebox CB1-014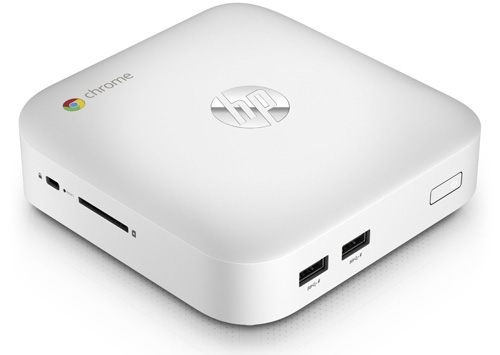 The HP Chromebox CB1-014 offers all the same specs as the HP CB1-016 and the ASUS Chromebox. It differs from the CB1-016 only in terms of color as the CB1-014 is available in white instead of ocean turquoise. Since it offers the same specs and features, the CB1-014 is available for the same price range.
Acer Chromebox CX12-4GKM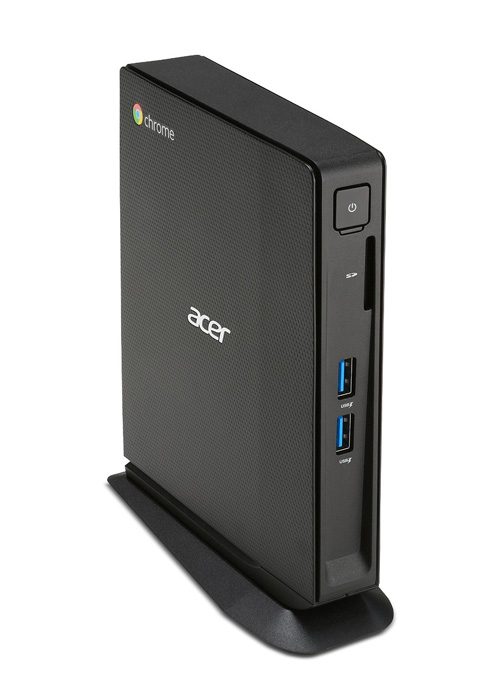 This Acer Chromebox stands out from its competition because it sports a vertical design instead of the traditional flat box and comes with its own keyboard and mouse.
In terms of specs, the CX12-4GKM is pretty decent, offering Intel Celeron 1.5GHz CPU, Intel HD graphics, 4GB DDR3 RAM and a 16GB SSD hard disk.  It supports HDMI and DisplayPort connectors as well as features 4 USB ports and an SD card slot.