Chromebooks are becoming increasingly popular in the world of laptops and if you have made up your mind to purchase one, here are the five best Chromebooks that you can consider buying.
Super Google Chromebook Pixel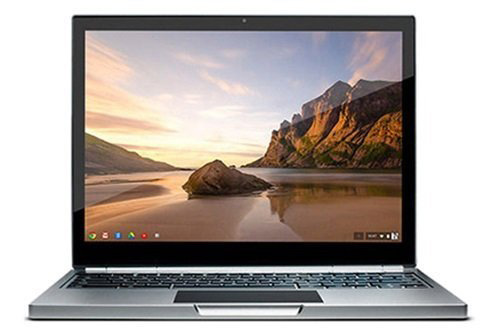 When it comes to the build quality and specs, no Chromebook comes close to Google's very own Chromebook Pixel. It's arguably the best Chromebook available at the moment, but that also means it demands a hefty price tag.
Let's talk about the specs. It sports 16GB of RAM coupled with Intel Core i7 processor, and the 2K 12.85-inch display makes this Chromebook a sight to behold. However the 64GB SSD is a bit of a downer, but all in all, it offers a nice design and build.
Its biggest flaw is the hefty price tag which is similar to a gaming laptop as you can get similar specs for a lower price tag. However, you may not find Pixel's build and design in another Chromebook.
Samsung Chromebook 3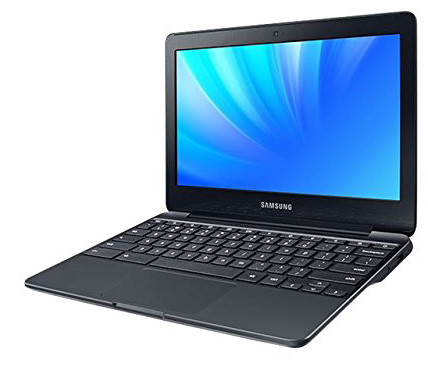 The Chromebook 3 is the latest one to come from Samsung, and it lives up to the reputation built by its successful predecessors. It's not the prettiest, but it does flaunt a sleek and classy design.
An 11.6-inch display, 16GB of SSD, and the Intel Celeron N3050 1.6GHz processor make up its central specs. In terms of RAM, you can get two variants with the 2GB version and 4GB version.
It's not pricey, and the reliable design and respectable specs mean that the Chromebook 3 by Samsung is definitely one of the best and cost-effective purchases.
Acer Chromebook 14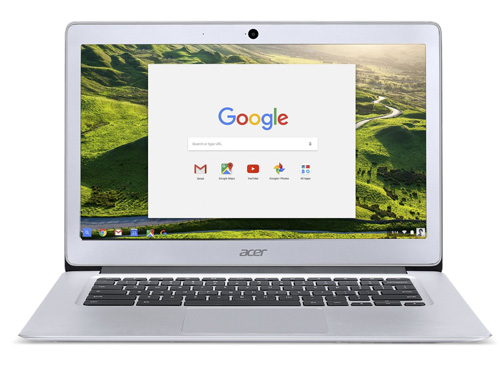 The Acer Chromebook 14 is a new entrant, but its high specs make it one of the best Chromebooks available. It sports a 14-inch HD display and is powered by Intel Celeron quad-core processor, 32GB SSD storage, and 4GB RAM.
What makes the Acer Chromebook 14 one of the best is that it not only offers powerful specs, but the sleek build and great design are also great selling points and it is competitively priced.
So if you're looking for a stylish Chromebook with decent specs and sleek build that won't cost a lot, the Chromebook 14 by Acer should be your next laptop.
HP Chromebook 11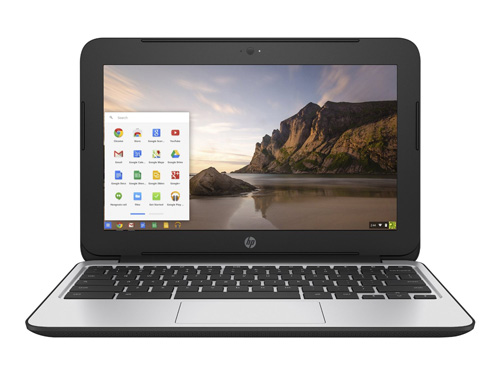 The HP Chromebook 11 is a popular Chromebook and has been for a long time because it ticks most of the right boxes. The 11.6-inch HD display is pretty decent, but what matters more is what's inside this elegant Chromebook.
When it comes to specs, the Chromebook 11 is available in two different configurations and the main difference is in RAM size and processor.You can get the HP Chromebook 11 with 2GB RAM, Intel Celeron N2840 dual-core processor for a cheaper price, while the Chromebook 11 with 4GB RAM and Intel Celeron N2940 quad-core will cost you a little more.
ASUS Chromebook 13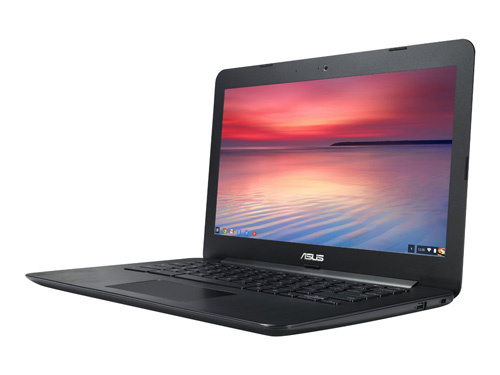 The ASUS Chromebook 13 is an elegant combination of beauty and brains. It is available in four different color schemes: pure black, red, blue and yellow in combination with white. The rounded edges and the sleek design further add to its beauty.
As for its specs, the Chromebook 13 flaunts a 13.3-inch HD display. The Intel N2840 dual-core processor (2.16GHz and turbo up to 2.58GHz), 4GB DDR3 RAM and 16GB eMMC + TPM make up its central specs. It's definitely one of the competitively priced Chromebooks.
ASUS combines the power of Chrome with its own elegant and futuristic design to deliver a thing of beauty that is known as the Chromebook 13.